"Daisy Derkins and the Dinosaur Apocalypse!" World Film Premiere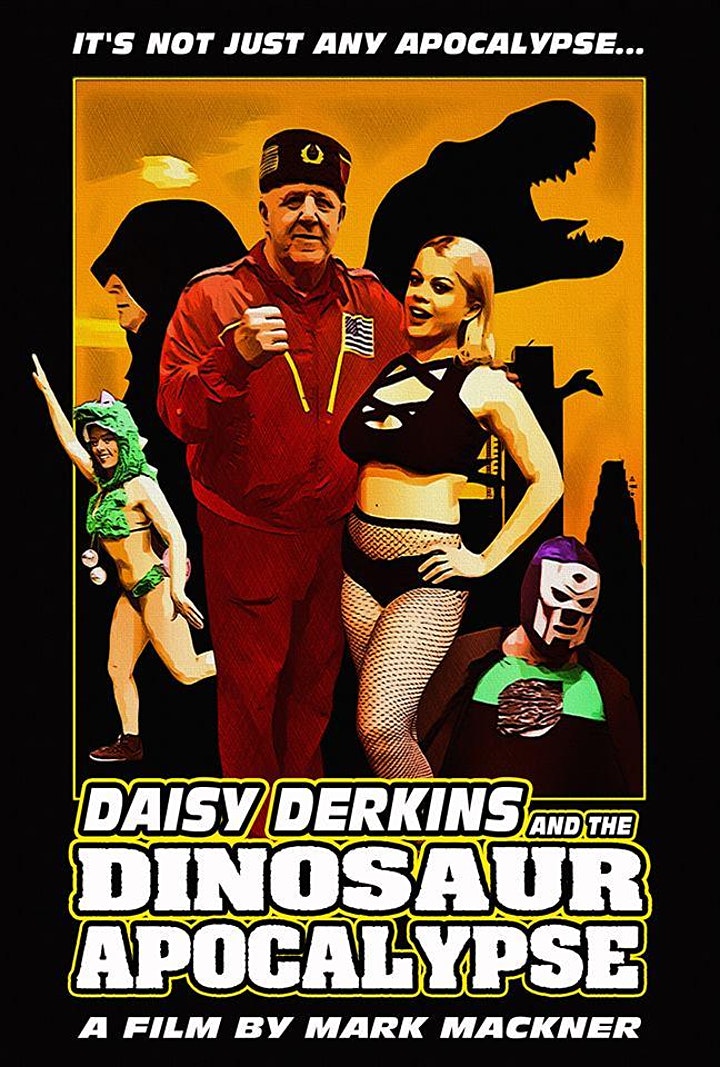 Join us for the world premiere of the latest Daisy Derkins adventure! The fifth feature from Mark Mackner!
An evil sorcerer teams up with a mad scientist to unleash Dinosaur Hell on Earth, and only Daisy Derkins, a drunk from the future, Mummy Cop, Nikolai Volkoff, and an indie punk band can stop them. Dinosaurs, wrestlers, and the occult collide in the greatest sci-fi/horror/action comedy ever produced in Philadelphia!
Tattooed Mom will be serving food and drinks all night. Lots and lots of seating / drinking / hangs available in our outdoor concrete garden.
Indoor seating and bar access is 21+ w/ valid ID. Due to Philadelphia regulations, proof of vaccination is also required for entry.
Sunday, November 14th
Upstairs Back Room // 6-9PM
NO COVER // FREE FUN