Art Heals: Group Art Show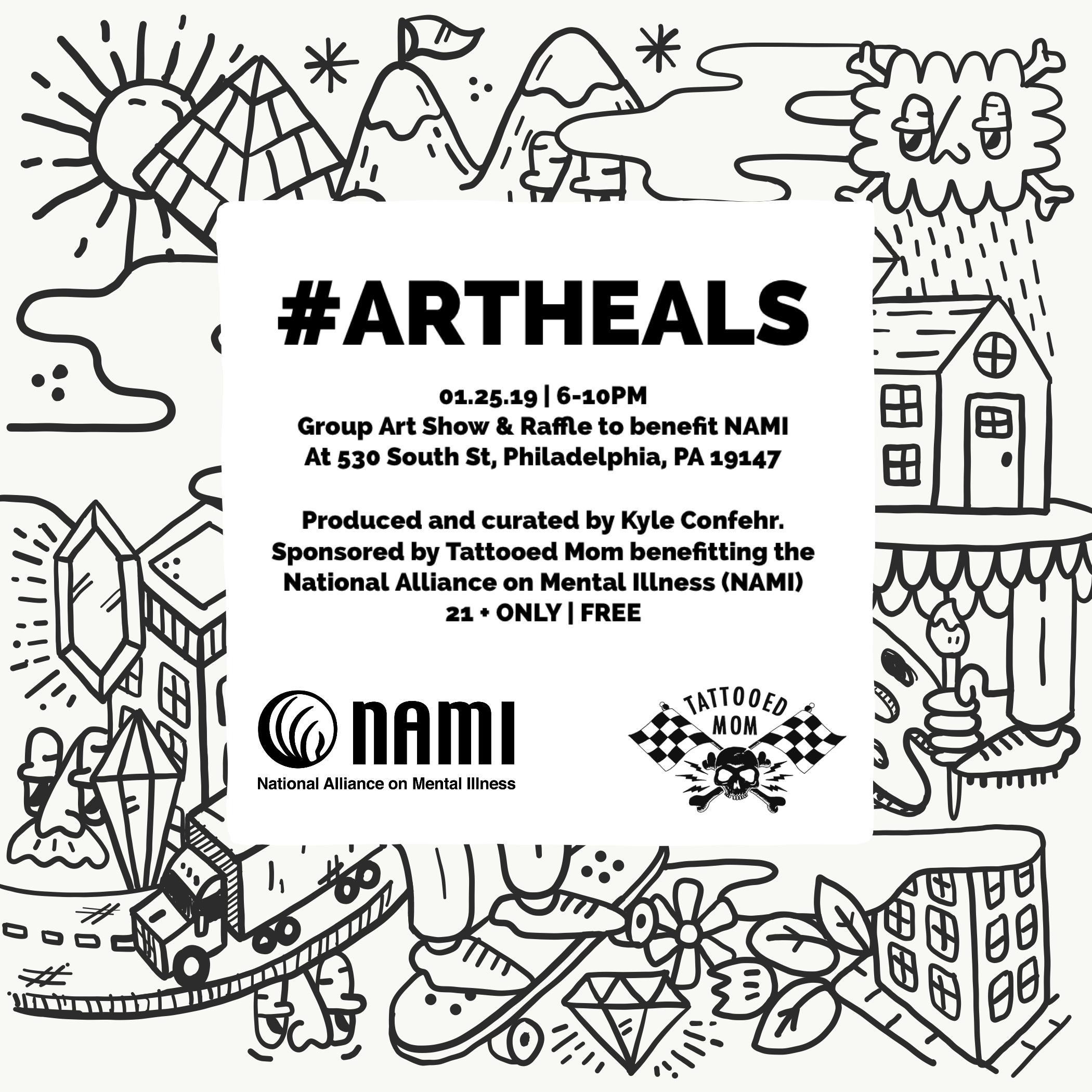 Presented and curated by Kyle Confehr, Tattooed Mom, NAMI Bucks County, PA, and NAMI Philadelphia. "#ArtHeals" is an exhibition of local Philadelphia artists and artwork hosted in a stigma free environment. This show shines a light on mental health awareness through open discussion and thought provoking imagery. Proceeds benefit NAMI's work to improve the lives of individuals living with mental health conditions through education, advocacy, and support.
NAMI is the National Alliance on Mental Illness, the nation's largest mental health advocacy organization. NAMI Bucks County and NAMI Philadelphia are your local voice on mental illness. Representatives will be on hand with information, resources, and ways to get involved in mental health advocacy.
Artists include:
Ellen Manning
Deanna Ferlanti
Margo Hurst
Jospeh Ramagano
Kara Bergey
Faith Davis
Kyle Confehr
& MORE!
Enjoy this event with half off all drafts from 5-7pm and 10-11pm.
Join the Facebook Event and invite all your pals!