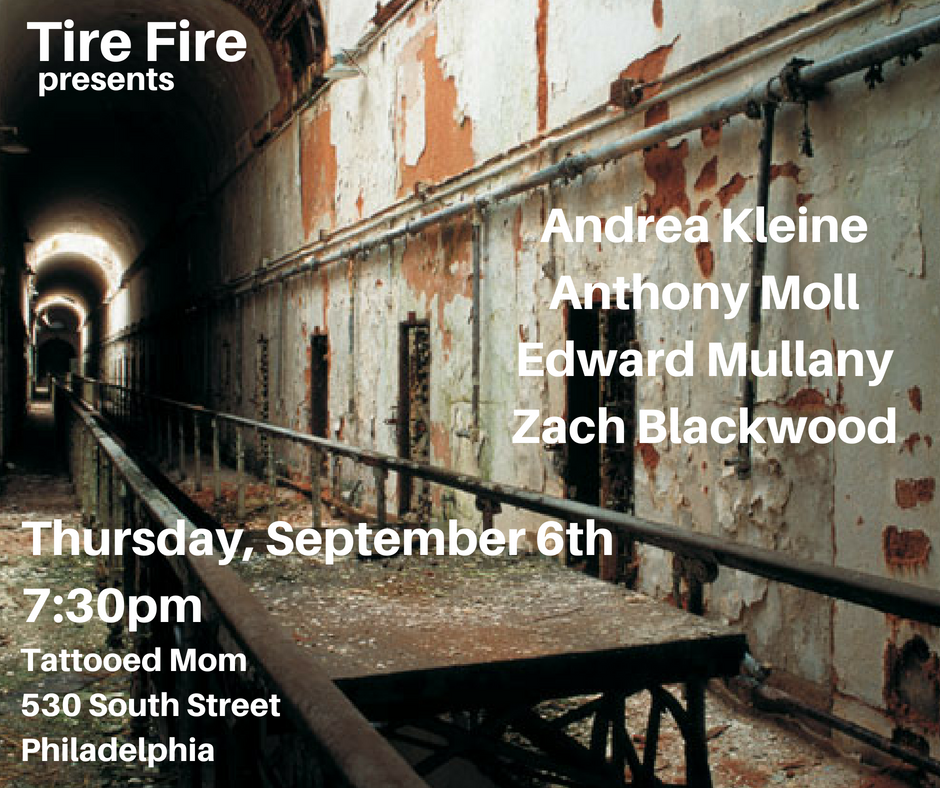 TIRE FIRE IS BACK! Did you miss them as much as we did?!
Join us for another exciting edition of Tire Fire on Thursday, September 6th featuring Andrea Kleine, Anthony Moll, Edward Mullany, and Zach Blackwood.
Doors 7 // Reading 8
They'll be raising funds for PA Adapt, "a grass-roots community that organizes disability rights activists to engage in nonviolent direct action, including civil disobedience, to assure the civil and human rights of people with disabilities to live in freedom in the Commonwealth of Pennsylvania.
Accessibility Note: Reading is upstairs and non-bumper car seating is limited, and tends to be first-come, first-serve. If you need assistance or accommodations, please let us know.
Enjoy this event with our Pierogi Thursday specials:
50¢ pierogi from noon-10pm
& half off all drafts 5-7pm and 10-11pm
Join the Facebook Event and invite all your pals!