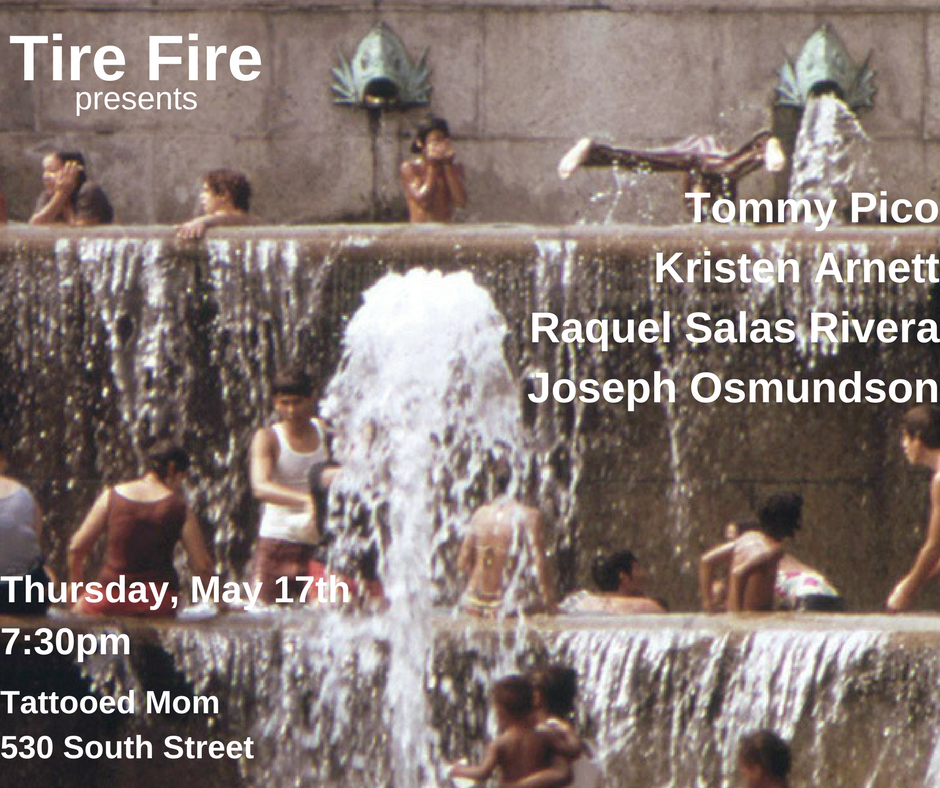 Here to usher us into spring, Tire Fire is back with a Whiting Award winner & his Food 4 Thot co-host, the Philly Poet Laureate, and a fiction writer/twitter genius.
LINEUP:
Tommy Pico
Kristen Arnett
Raquel Salas Rivera
Joseph Osmundson

Enjoy this event with our Pierogi Thursday specials:
50¢ pierogi from noon-10pm
& half off all drafts 5-7pm and 10-11pm
Donations will be collected for Project SAFE, an all-volunteer grassroots organization providing advocacy and support for women working in street economies. SAFE's mission is to promote human rights-based public health among women working in the sex and drug trades on the street in Philadelphia.
Join the Facebook Event and invite all your friends.