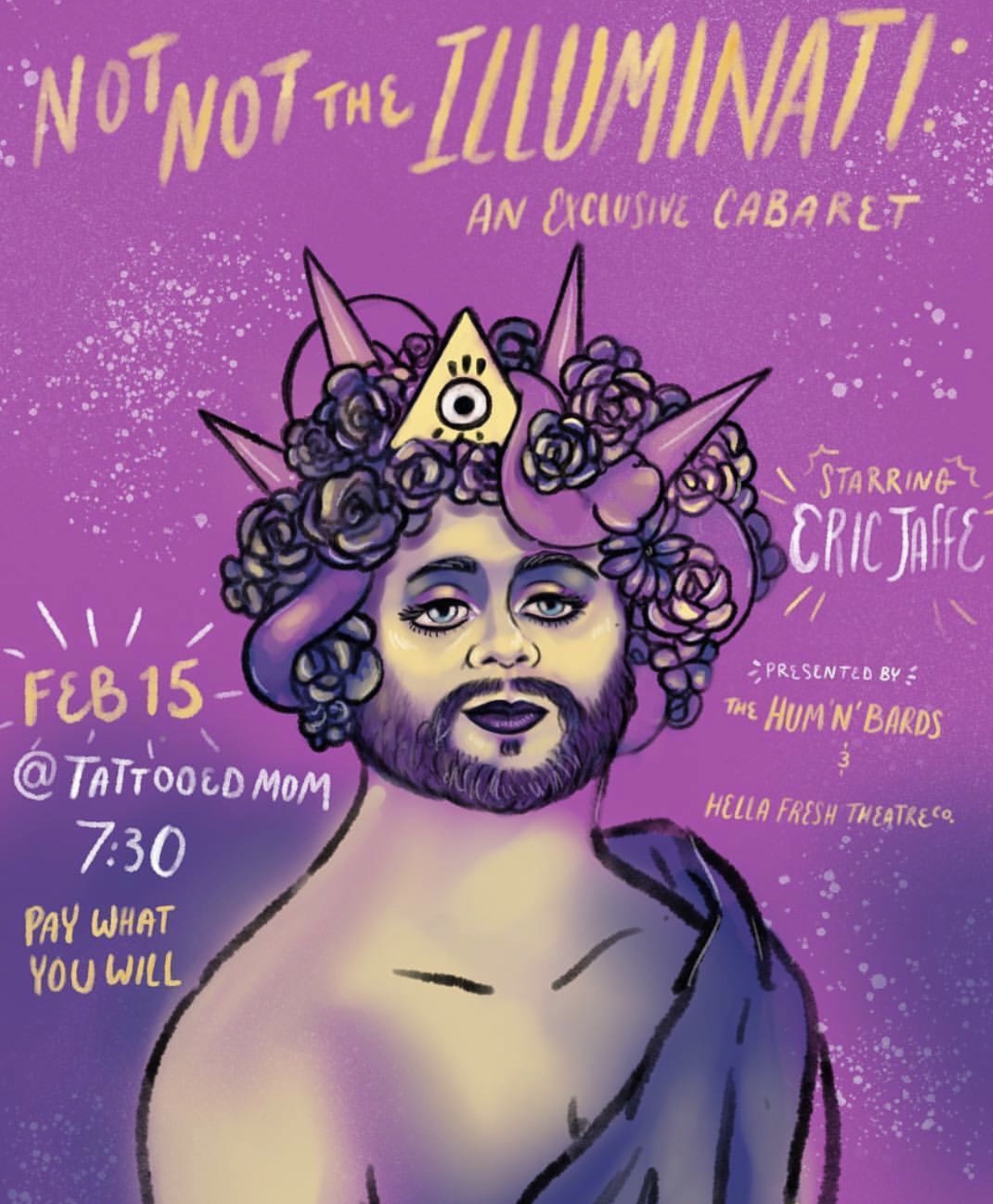 The Hum'n'bards Theater Troupe and Hella Fresh Theatre Co Present
Not Not the Illuminati: An Exclusive Cabaret/Conference.
You are invited to an exclusive party/conference/cabaret/performance/funeral in honor of the death/retirement/ascension/rebirth of Sammi Starr: Performer to the Illuminati.
Be prepared for a highly informative night of music, laughs, powerpoint presentations, and Pierogis. It's 50 cent pierogi night! Did you know 50 Cent is a member of the Illuminati? No? that's because HE ISN'T!
Starring Eric Jaffe
Script by John Rosenberg
Music by Anna Michael and Kiera McGowan
With opener – Wigs: An Evening with Nate and Taylor
ONE NIGHT ONLY!!!!
Pay-what-you-will admission
Doors open at 7
Show starts at 8