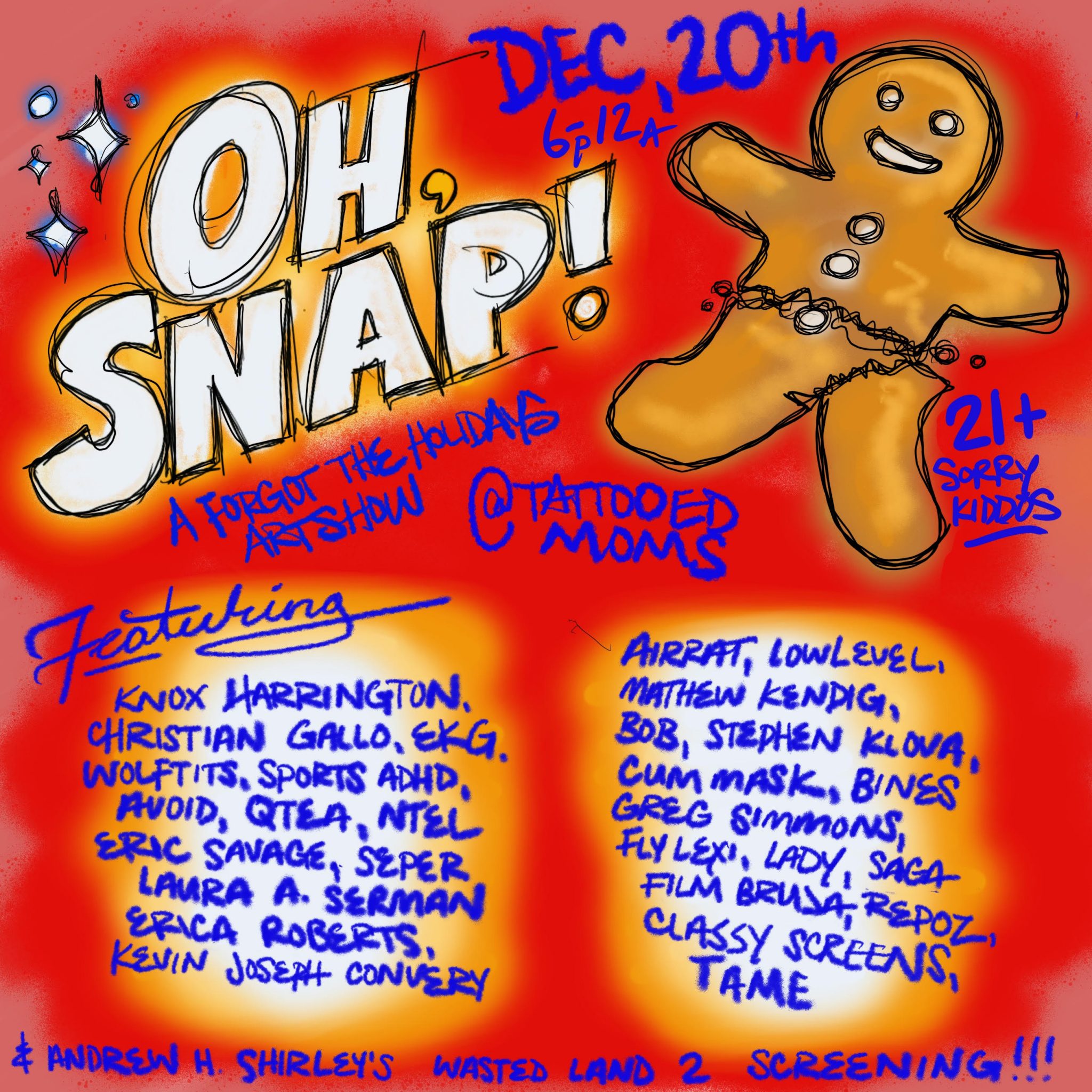 Join us for a packed house of artists, featuring mediums of all kinds! Get all your last minute holiday gifts or pick something up for yourself—or BOTH! Featuring an array of local artists plus artists from NY and the surrounding areas!
There will also be a screening of Andrew H. Shirley's "Wasted Land 2" in the upstairs back room at Tattooed Mom!
FREE // UPSTAIRS // 21+
@lowlvl
@holly__roach
@tamearts
@ab5tract_nt3l
@bobwillreign
@makemoneysimmons
@laura_a_s
@flylexi
@ms._lady_
@seper215
@sagamoor
@garbagemane
@bines.one
@kevinjoesephconvery
@therealvisionz
@parasitenurse
@knox718
@air_rat
@wolftitsformayor
@ekglabs
@classyscreens
@adamvoid
@thefilmbruja
@cxgallos
@uglyforeverr
@wastedland2
@keepgoingphotograffs
Enjoy this event with half price drafts during & after this event from 5-7pm and 10-11pm!