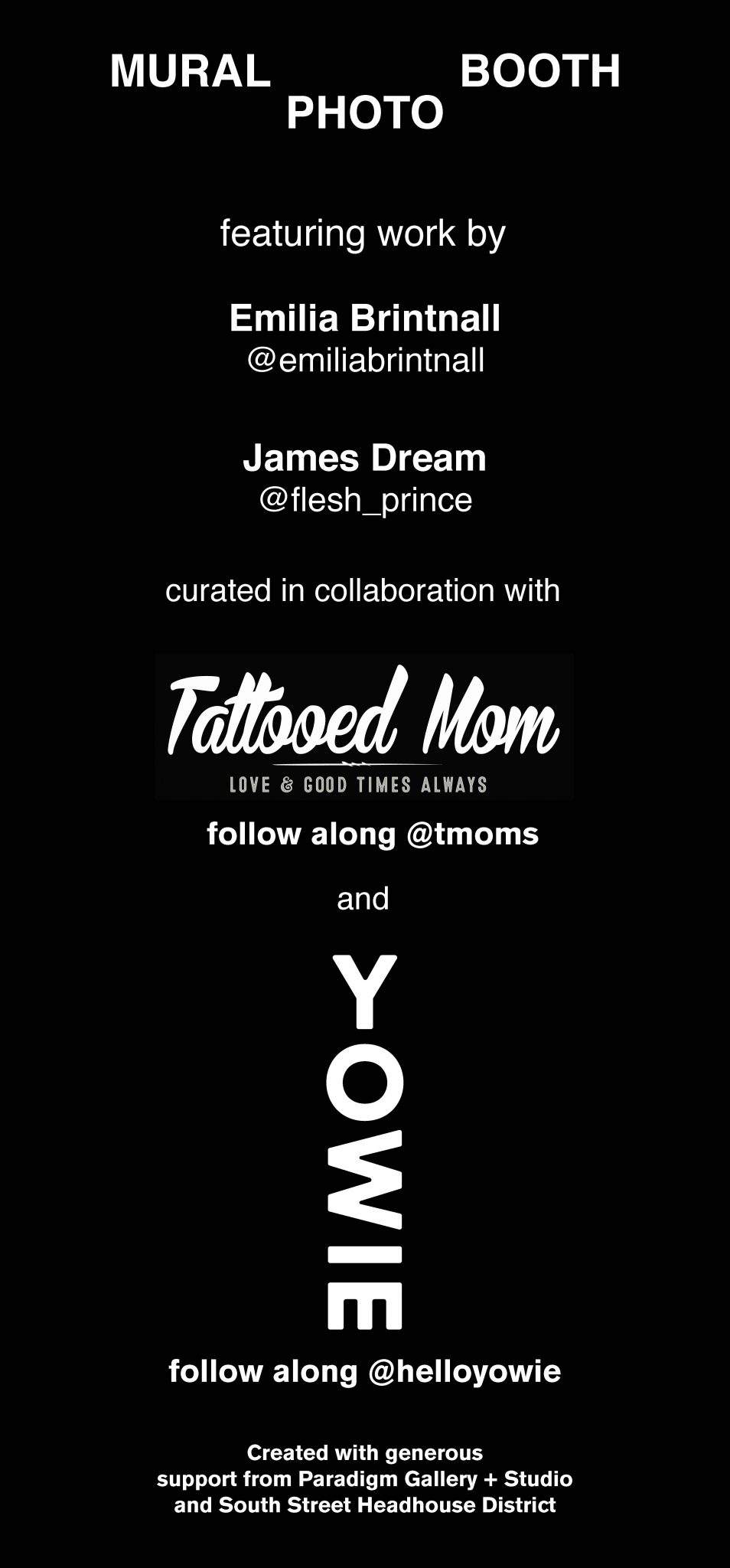 About The Project – Mural Photo Booth is a collaborative project between beloved ​South Street ​bar Tattooed Mom and new Fabric Row ​home and life shop YOWIE. They chose two artists that speak to the fun, quirky​,​ and creative vibe of South Street and ​wanted to create a fun, Spring Fest inspired installation that begs to be interacted with.
About The Artists: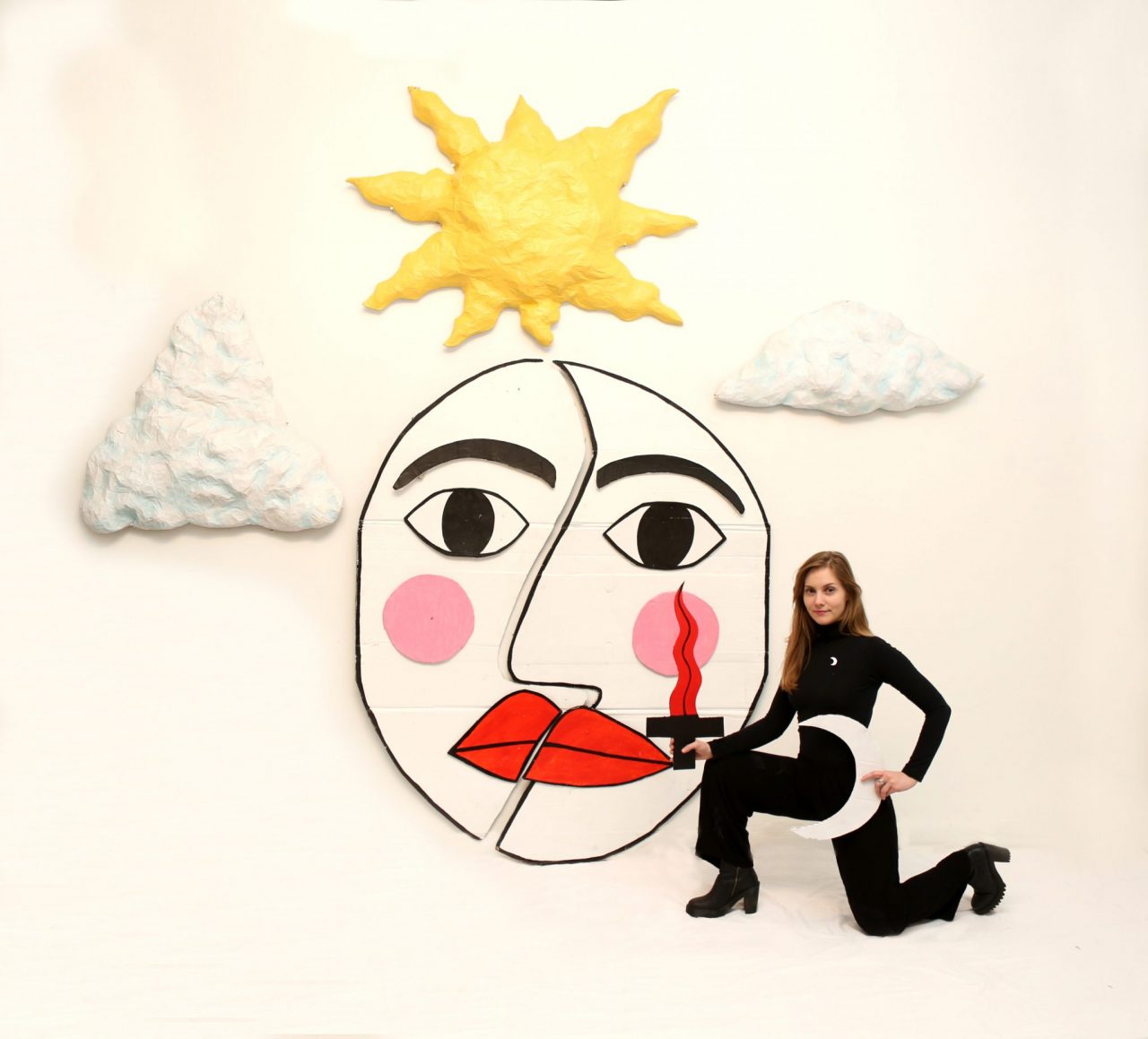 Emilia Brintnall is a visual artist based in Philadelphia. Emilia primary works in paper mache sculpture, video and installation. Emilia creates work based on animals, plants, landscapes and everyday objects that are lumpy playful versions of their real forms. Often her sculptures and drawings transform into fantasy hybrid creatures or piles of characters.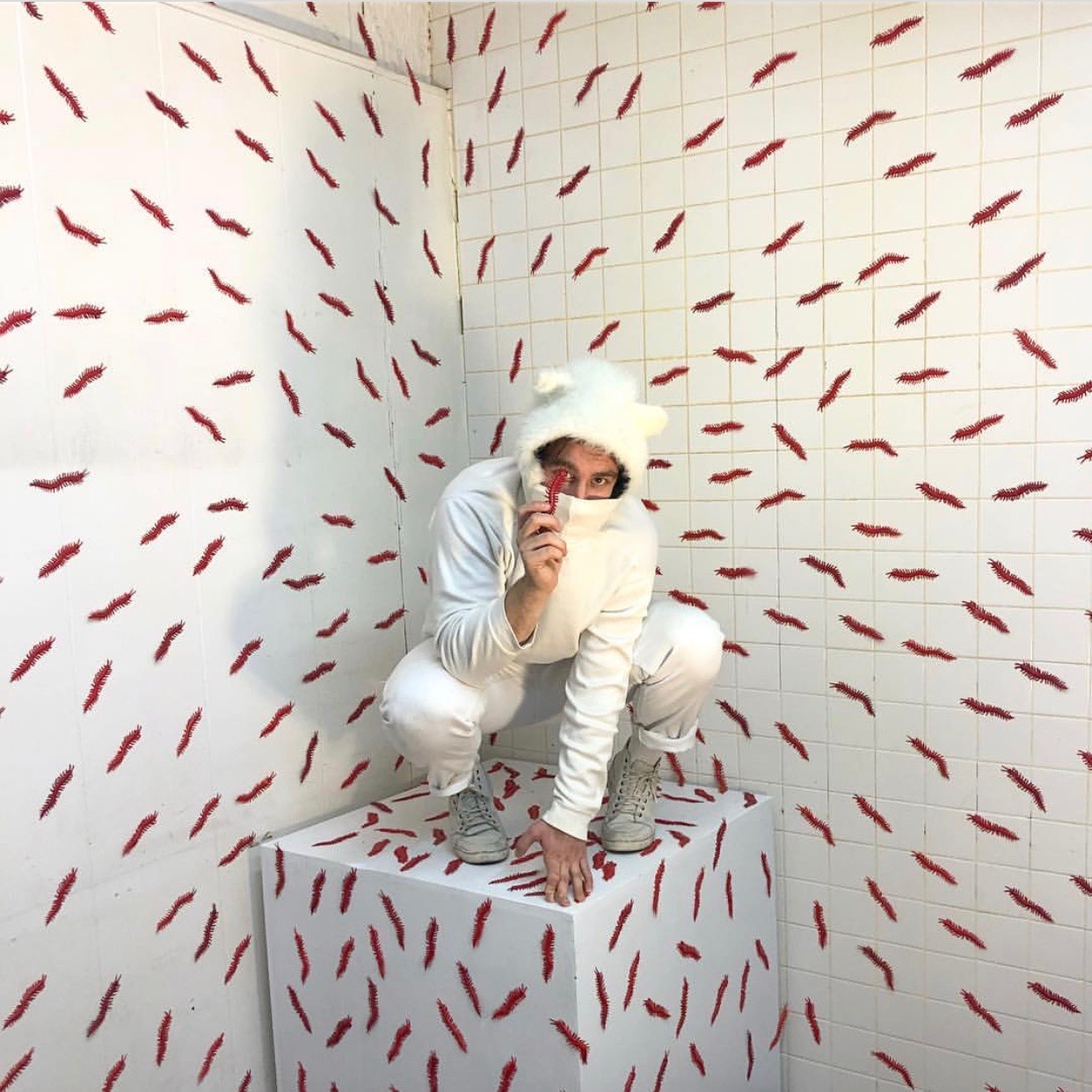 James Dream is a multidisciplinary visionary artist. His current work involves creating spaces conducive to moving emotions, sparking imagination, and most importantly, play.
Be sure to stop by the mural photo booth installations on the 200 block of South Street during the Spring Festival on Saturday May 5 from 11am – 8pm. Feel free to take selfies, pics of your kids, family & besties & tag the artists (@emiliabrintnall & @flesh_prince) and #SouthStFest. Enjoy this fun life sized sidewalk photo booth.
This project was created with the generous support of Paradigm Gallery + Studio and the South Street Headhouse District.