Tutu Mary's Vegan Teriyaki Beef Plate Lunch Pop Up!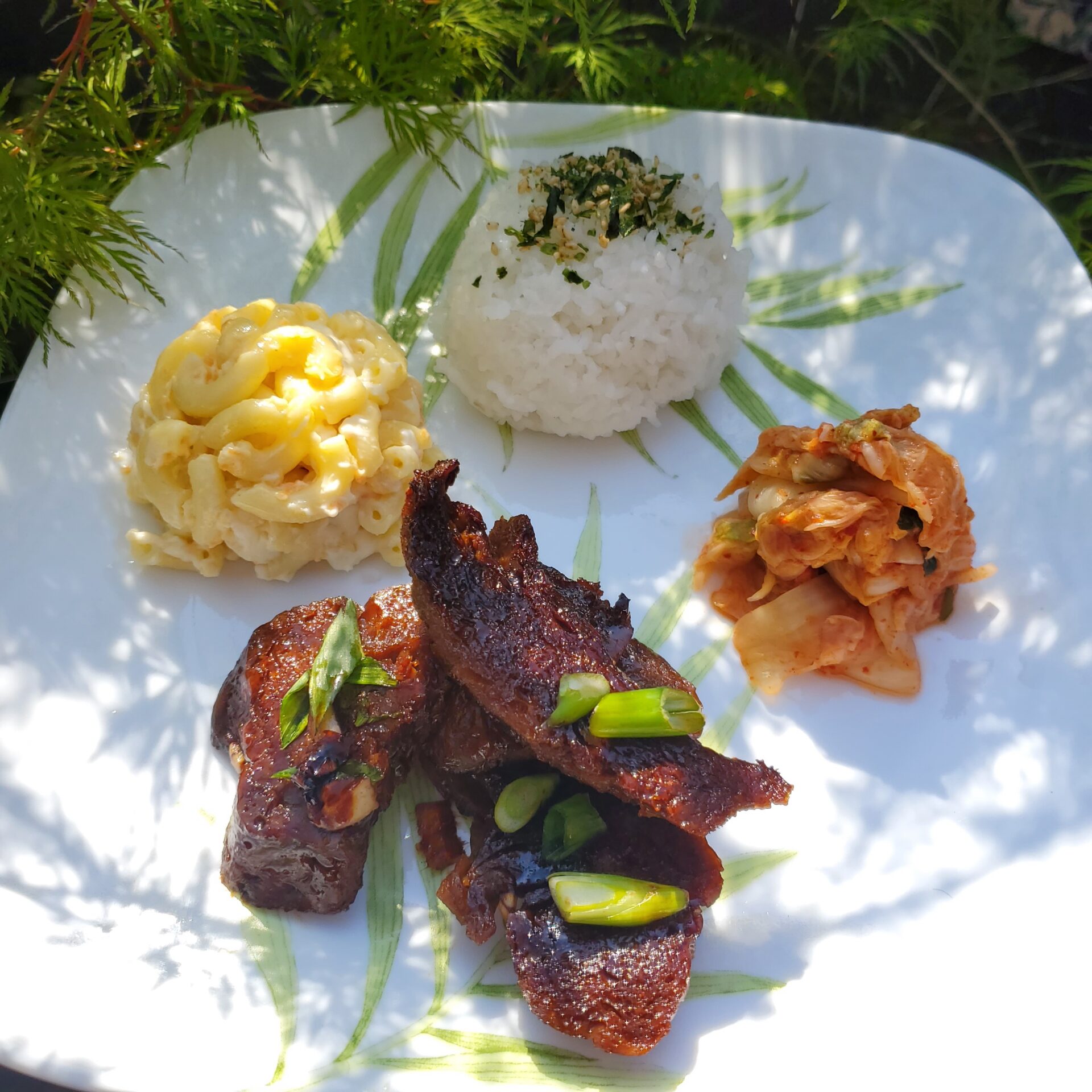 WHAT: Tutu Mary's Plate Lunch Pop-Up @ TMoms
WHEN: Sunday, March 19th | pick-up or dine in after 12 noon
***
Tutu Mary really outdid herself this time! Not only does she have one of the 7 Philly Food Pop-Ups You Need To Know About Right Now (mahalo, Philly Mag! ), but she's also popping up at TMoms to chase away those winter blahs with a traditional Hawaiian plate lunch with a totally vegan spin! It's sure to warm your soul with a taste of island comfort food, made with ALOHA!
***
 Sunday 3/19 Tutu Mary's Vegan Plate Lunch Pop-Up 
March's Tutu Mary's Plate Lunch Pop-Up includes: 
• Vegan Teriyaki Beef •
• Hawaiian Mac Salad •
• Kokuho Rose Rice with Furikake •
• Spicy Kimchi •
Enjoy with a Shaka Mango Hibiscus iced herbal tea, brewed in Hilo, Hawaii!
***
***
Plate lunch pop up pre-orders open on 3/13 (for dine in or pick up on Sunday 3/19, noon – 10pm).