Scribes on South // May 2023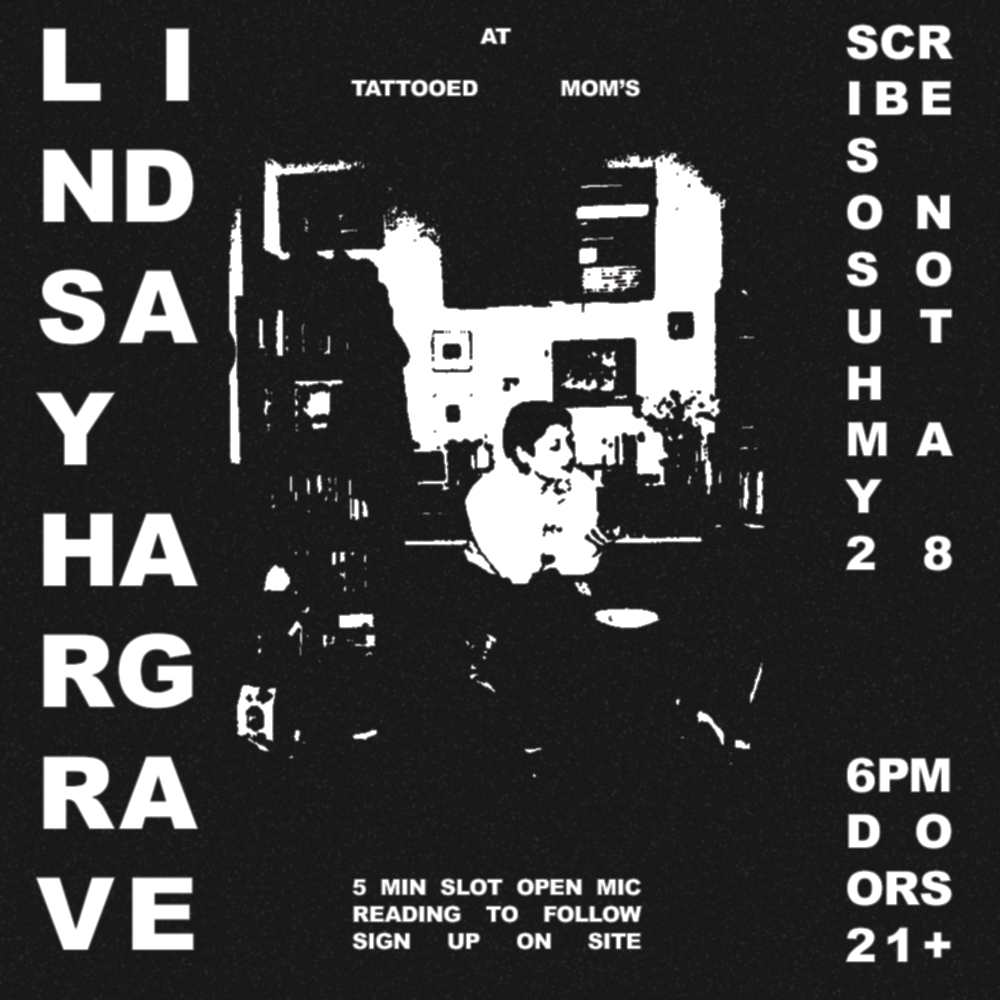 SCRIBES ON SOUTH is a poetry reading and open mic. The reading begins with a 20-minute featured reader and then moves through the open mic list for the rest of the night. Open mic readers have 5 minutes. There will be a space for poets to sell books.
SCRIBES ON SOUTH seeks to create community through poetry. Show out, share, and meet some new friends by sharing your work!
There is no theme; the only theme is poems. Good poems, bad poems, boring poems, fiery poems.
The reading is hosted by Noah David Roberts.
This reading's featured reader is Lindsay Hargrave.
Read poems. Kick ass.
SUNDAY, MAY 28TH
6-9PM
NO COVER // FREE FUN
ABOUT THE FEATURE:
Follow Lindsay Hargrave in these places:
ROT // Linktr.ee // Twitter // GV // Poetry Selection #1 // Poetry Selection #2
ABOUT THE HOST:
Noah David Roberts is a non-binary poet and artist based in Philadelphia. They are the author of 4 books of poetry—Us V. Them, Strips, Slime Thing [and other poems], and Final Girl Mythos. In 2022, Roberts won the Judith Stark poetry writing contest. Their 5th book What I Do In The Dark was released in 2023, and the book launch was celebrated at the April Scribes on South event.
***
What's Up at TMoms:
• Craft Sundays at TMoms? BACK. Googly eyes? BACK. Coloring pages? BACK? Your creative spirit? BACK. Come thru every Sunday for FREE arts & crafts upstairs and downstairs at Tattooed Mom! Sundays, All Day Long.
• Enjoy our new happy hour! All drafts are just $4 every day from 4-6pm!
• Tattooed Mom will also be serving tasty eats and ice cold drinks all evening.
• Upstairs dining, bar access, and event entry is 21+ w/ valid ID.