One More Day On Earth Together, Vol. 3: A Reading Hosted by Kelly Xio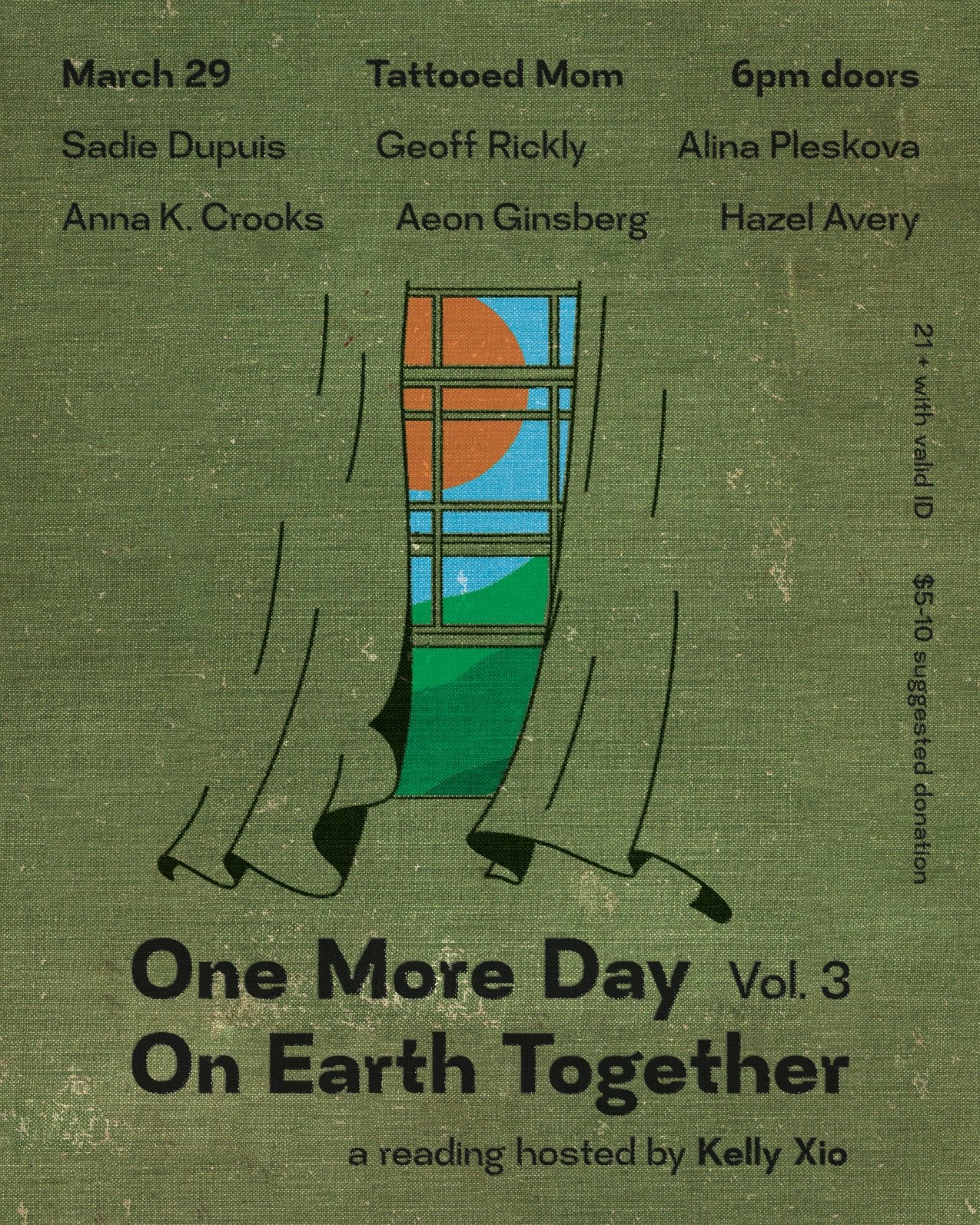 Gather | Transitive Verb + Adverb |to put your arms around someone and hold or carry them in a careful or loving way. 
One More Day On Earth Together is a gathering, a celebration of the present moment. Ask Alexa to play "I Was Here" by Beyonce and stand in the light emanating from each and every person whose love and existence defines you. It's that feeling where everyone says you have to love yourself first but what if you learn by example? Love and be loved and be loved and love again.  Poetry as testament. Jenny Holzer said that we should savor kindness because cruelty is always possible later and yeah, it really be like that.
WEDNESDAY, MARCH 29TH
DOORS @ 6PM + SHOW @ 7PM
SUGGESTED DONATION // NOTAFLOF
Readers:
Sadie Dupuis
Geoff Rickley
Alina Pleskova
Hazel Avery
Aeon Ginsberg
Anna K Crooks
Hosted by Kelly Xio.
Flyer by Mark Plasma.
***
What's Up at TMoms:
• Burger Wednesday is BACK y'all! Come slam some Smash Burgers (classic or vegan) every Wednesday for just $6!! Plus $3 PBR! Wednesdays, 4-11pm.
• Enjoy our new happy hour! All drafts are just $4 every day from 4-6pm!
• Tattooed Mom will also be serving tasty eats and ice cold drinks all evening.
• Upstairs dining, bar access, and event entry is 21+ w/ valid ID.