WILD FOR YOU: A Valentine's Fun Time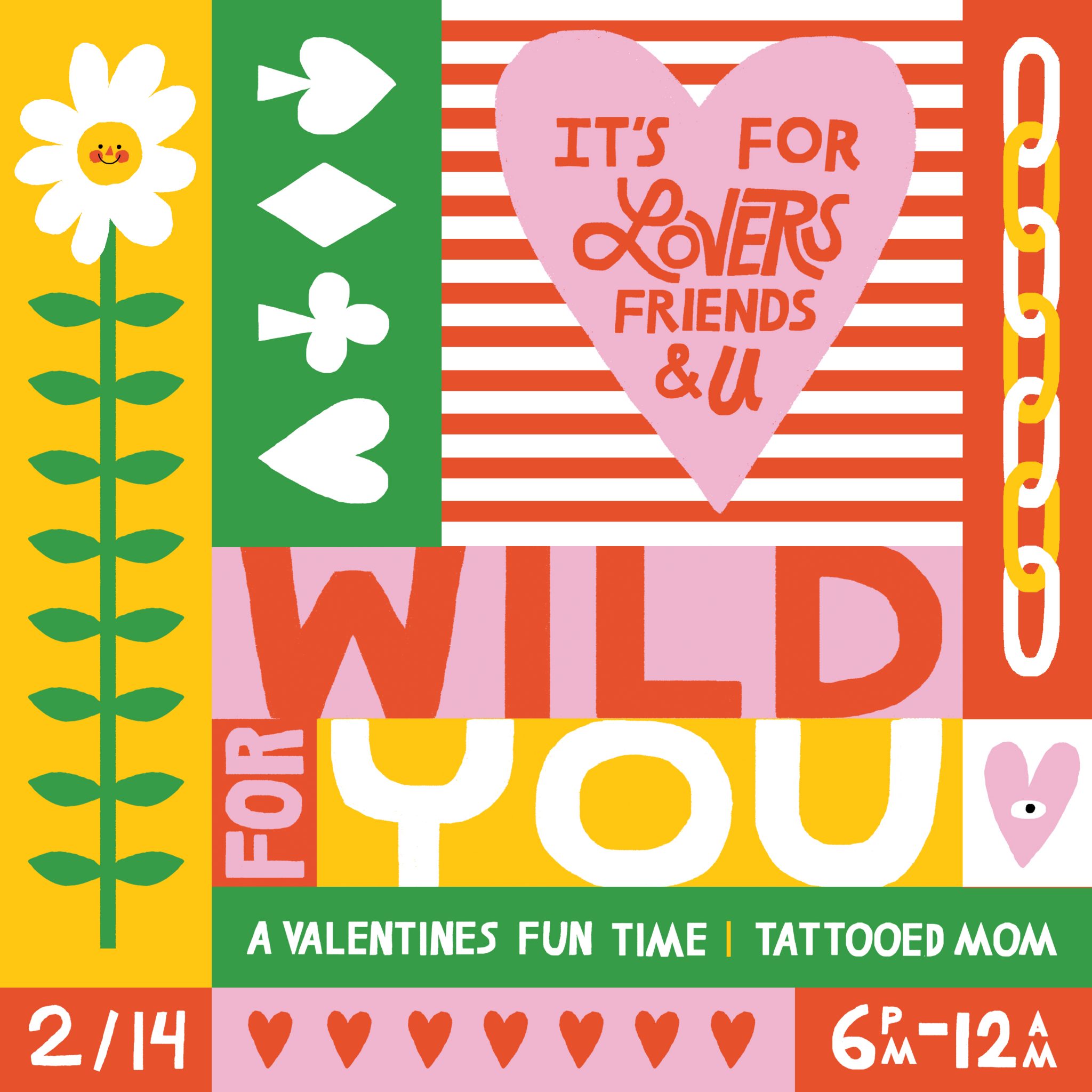 ❤ VALENTINES ART SHOW ALERT ❤ VALENTINES ART SHOW ALERT ❤
Okay, maybe it's not an alert…but it's a
❤ MARK YOUR CALENDARS OR ELSE YOU'RE MISSING OUT KINDA DEAL! ❤
Lauren Cat West is once more transforming the upstairs of Tattooed Mom into a love shack / romance cave / (s)explosion bonanza of PURE ART and LUST/ a regular art gallery. Yes, the plans you currently have ARE TOTALLY AWFUL! (We checked, and they're bad.) Cancel them NOW! Rewrite your schedule, burn your plans, explode your "what-to-dos" and come on out from 6pm 'til 12am for a Valentine's Fun Time!
UPSTAIRS // FREE // 21+ w/ VALID ID
The theme this year? ☀☀☀ HOT ART! ☀☀☀
Art show features works by:
Lauren Cat West,
Cait McCormack,
Austin Lotz,
Ryan Strand Greenberg,
plus a MYSTERY GUEST!
It's a cash and carry situation, so don't just bring your lover – bring your wallet!
Also, who cares if you don't have a date. Valentine's Day is beautiful and tacky as hell! Come enjoy some corn dogs, a cocktail, and fine people-watching (plus, potential weirdo hookups??!). Tattooed Mom's Valentine's Day IS FOR EVERYONE!!!!!
Enjoy this event with Tattooed Mom's full food & drink menu,
plus half price drafts from 5-7pm & 10-11pm!