JERKS Productions Presents: All Monsters Attack, A Group Art Show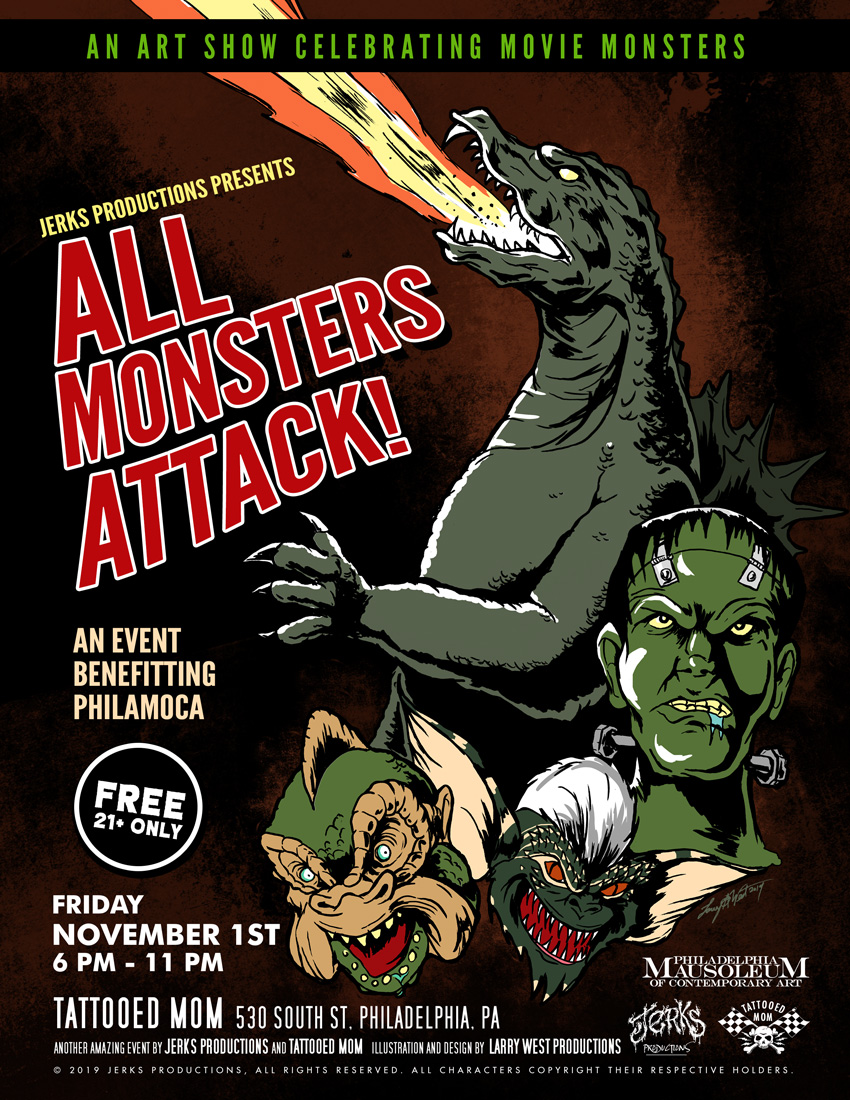 JERKS Productions is proud to present themed First Friday shows! These shows alternate months with the Fused Underground First Friday shows all hosted at Tattooed Mom. With the theme shows, JERKS aims to challenge artists to take a step out of their comfort zone and try a new theme to focus their work.
For ALL MONSTERS ATTACK, they're teaming up with local venue & art space, PhilaMOCA, to help with its resurrection! Learn more on their Gofundme page!
FREE // UPSTAIRS // 21+
Artists:
Larry West
Darcy Post
Paul Murtha
Craig Simmons
Corey Danks
Tom Rooney
Jenna Polascak
Mike Longo
Make sure you stick around because at 10pm you can be your very own monster and DESTROY a miniature city—just like Godzilla!
Enjoy this event with happy hour drafts from 5-7pm & 10-11pm.
Join the Facebook Event and invite all your pals!