Girl Crime Group Art Show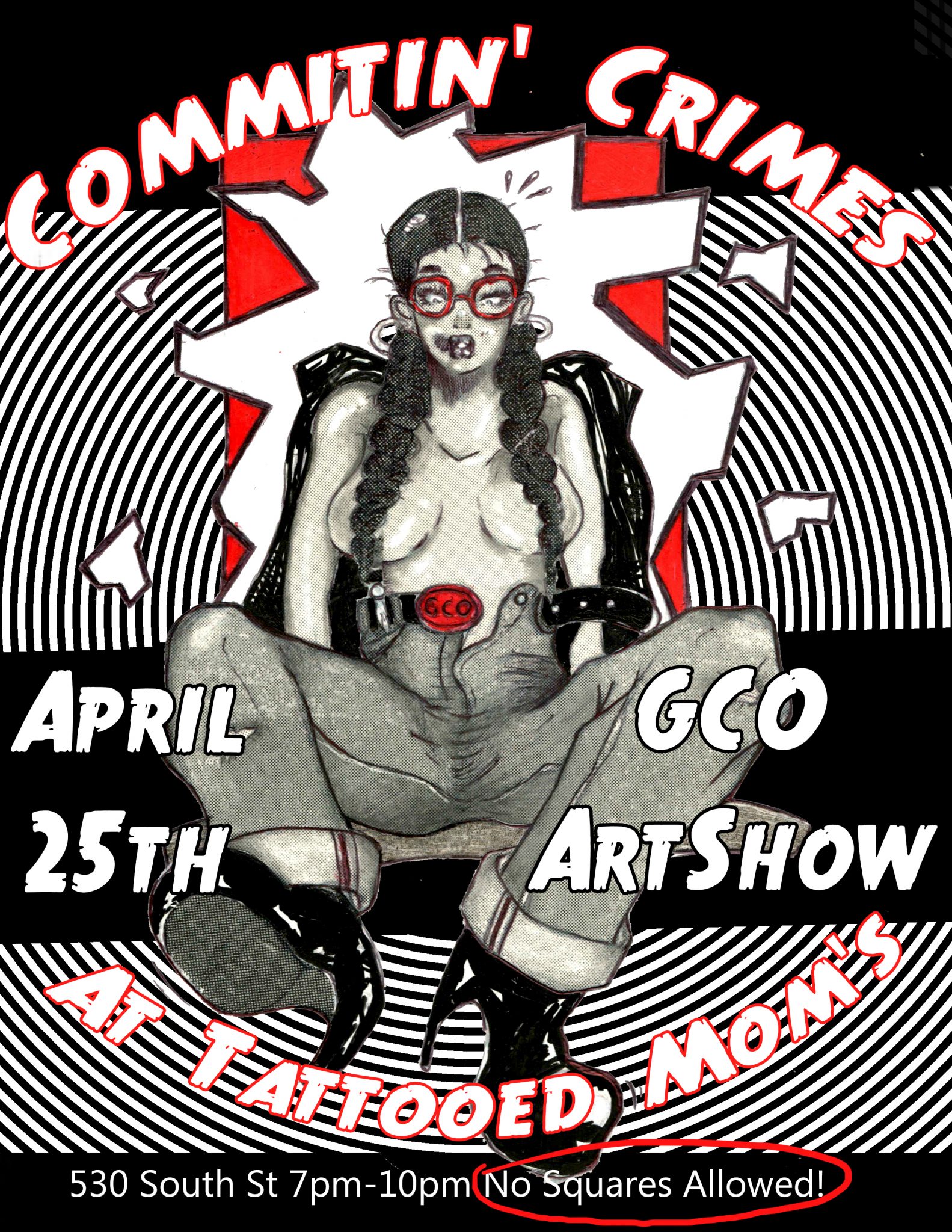 Girl Crime Organization is coming back to Mom's for an "Original and Interesting" art show!
Branching out from their Crime on South Street Pop-Up, this show will feature new & old artists. Past shows have included: AllyCat, JVLiET, Tia Uuggh, ShittyStyle, Autumn Veggiemon, Jaz Malone, Yasmin, MechanicalPencilGirl, &
Kelly Campanile.
Stop by to get your fill of crime (& our Burger Wednesdays specials):
$4 Mom's Burgers and Mom's Vegan Burgers
Half off all drafts 10-11pm
+ LAST CHANCE for the April Burger of the Month, "Get Crazy"