FREE Sunday Arts & Crafts: Sock Puppets! // January 5th!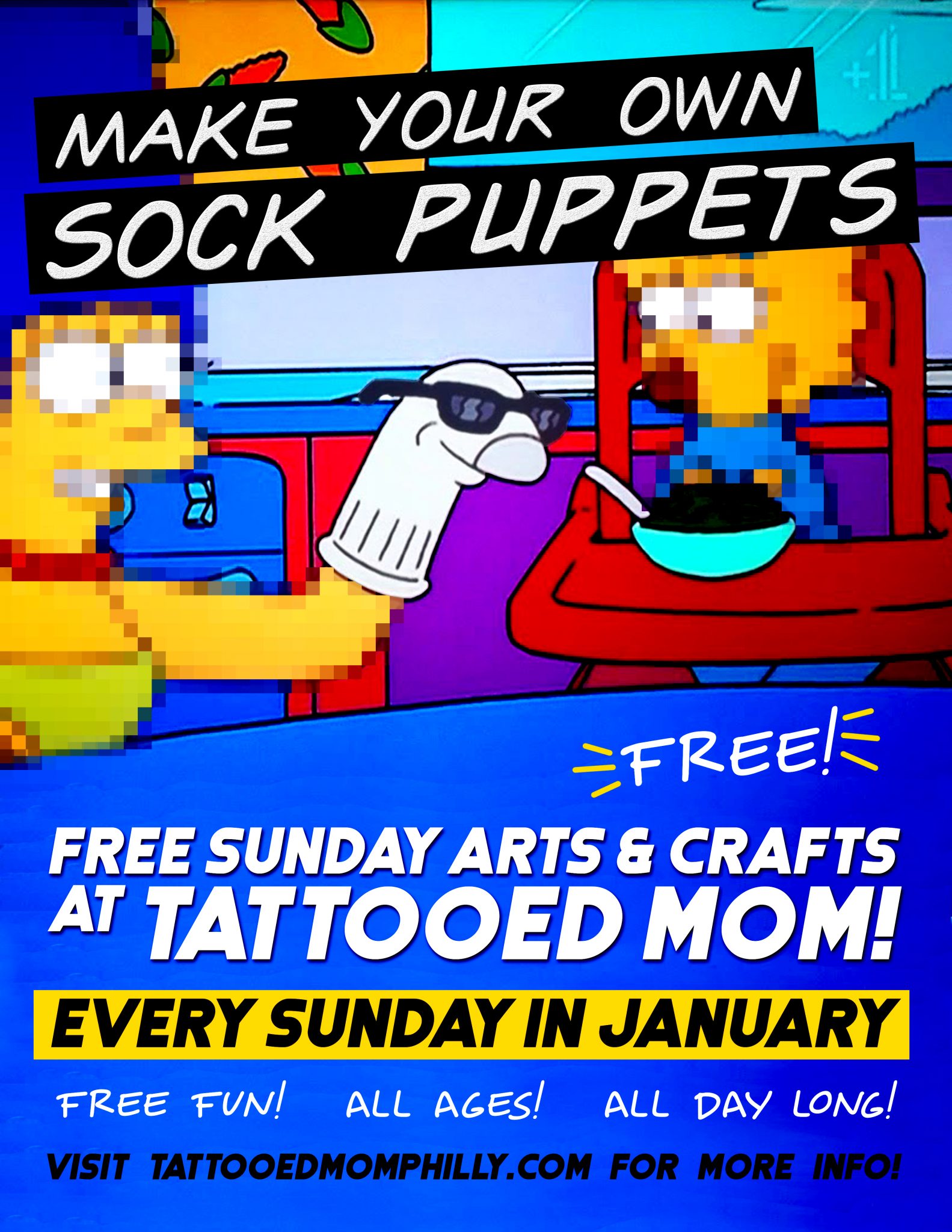 Socks are arguably the most important article of clothing in the history of mankind, ESPECIALLY because they keep our feet warm during these cold winter months! Every January we honor this unparalleled garment that makes our tootsies feel AND look good by transforming regular socks into wacky customized sock puppet critters at FREE Sunday Arts & Crafts: Sock Puppets!
Bring your sock puppet creation to life with button eyes, luscious locks of hair, and random assortments of crafty bling from the world famous TMOMs Sunday Arts & Craft table! FREE fun for the WHOLE family, EVERY Sunday in January, ONLY at Tattooed Mom!
Enjoy this event with our delicious food & drink menu,
half price drafts from 5-7 & 10-11pm,
& let your crafting continue into the night with $2.50 Miller High Life & 1/2 price tater tots 7pm til midnight.