You Can't Kill A Poet: July Westhale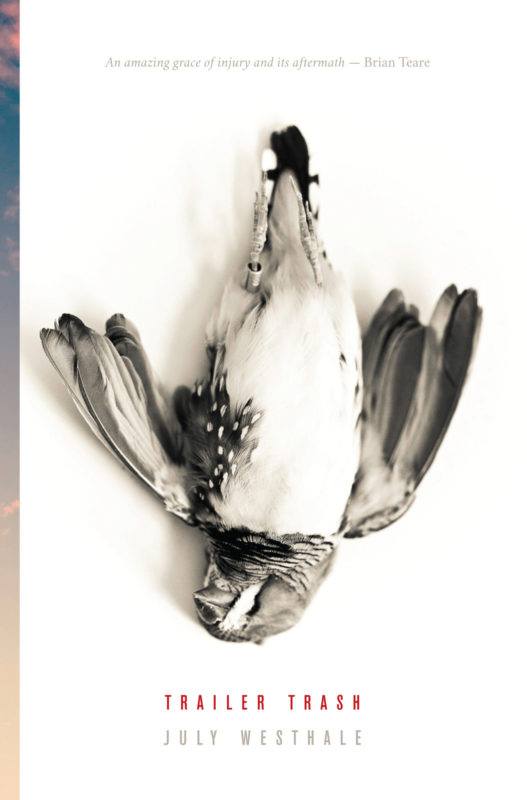 You Can't Kill A Poet presents July Westhale who is coming to Philadelphia to share work from her new book Trailer Trash, winner of the 2016 Kore Press Book Award!
Also featuring local poets Alina Pleskova, Zach Blackwood, Raquel Salas Rivera & Boston Gordon.
Come out to welcome July & celebrate the badass work of queer and trans poets. FREE admission! Readings start at 7:30.
$1 all beef or veggie bean tacos…until we run out!
$2.50 Tecates all day
Half off all drafts 5-7 & 10-11pm
↓↓↓Read More about the poets!!↓↓↓

July Westhale is the author of Trailer Trash (winner of the 2016 Kore Press Book Award), The Cavalcade, and Occasionally Accurate Science. Her most recent poetry can be found in The National Poetry Review, Prairie Schooner, CALYX, Tupelo Quarterly, RHINO, phoebe, Eleven Eleven, Lunch Ticket, and Quarterly West. Her essays have been nominated for Best American Essays, as well as the Pushcart prize. She moonlights as a journalist at The Establishment, and has appeared in The Huffington Post.
Alina Pleskova is: a poet, editor, switch, badly in need of a haircut. Alina Pleskova was: a Hebrew school dropout, recently commended for being good company on long car rides, not made in America. What Urge Will Save Us, her first chapbook, was published by Spooky Girlfriend Press in April 2017. She's at alinapleskova.com but, truthfully, often misses having a livejournal.
Zach Blackwood is a queer black poet and Samantha in philadelphia, pa. he has poems published in peach magazine, voicemail poems, bedfellows magazine, tenderness, yea, and other places too. he lives with a beautiful brown dog named pig. follow @blackwhom for pig pics.
Raquel Salas Rivera is the 2018-19 Poet Laureate of Philadelphia. They are the author of Caneca de anhelos turbios (Editora Educación Emergente), oropel/tinsel (Lark Books), and tierra intermitente (Ediciones Alayubia). Their book lo terciario/the tertiary is forthcoming in 2018 from Timeless, Infinite Light. Currently, they are Co-Editor of The Wanderer, and Co-Editor of Puerto Rico en mi corazón, a collection of bilingual broadsides of contemporary Puerto Rican poets. 
Boston Gordon is a poet and writer living in Philadelphia, Pennsylvania. They are the founder of You Can't Kill A Poet. Boston earned their MFA in Poetry through Lesley University. They are a winner in the Free Library of Philadelphia's inaugural Cultureshare. They received a Leeway Foundation Art & Change grant in 2017. They have previously been published in The Fem, Bedfellows, Tinderbox, Guernica and more. @towheegordon on twitter & instagram.