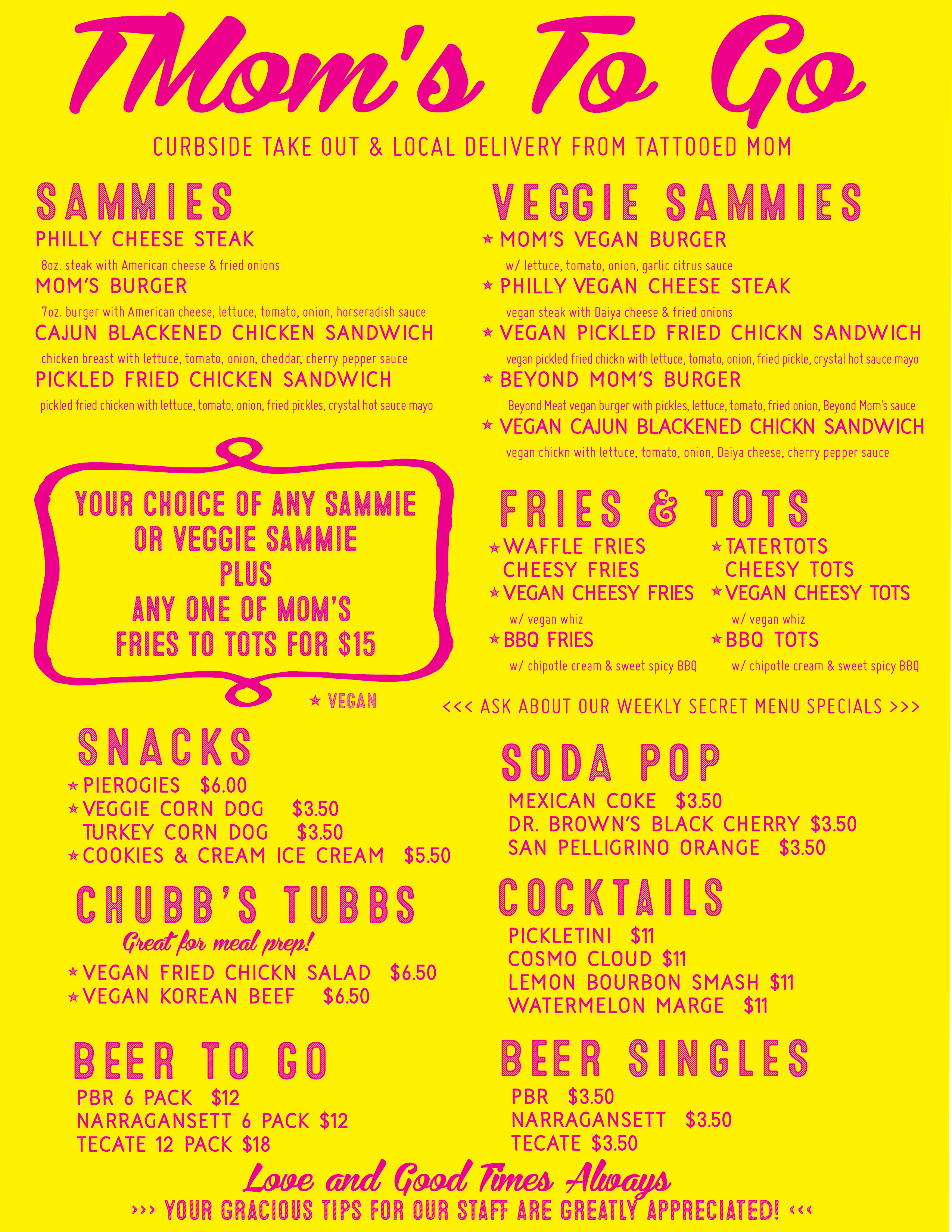 While we're all staying close to home & practicing safe social distancing, you can still get your fill of Tattooed Mom's delicious food and drink with TMOMs To-Go!
Contactless curbside pick-up! Call 215-238-9880 to order, or visit our NEW walk-up order window! Credit card payments only!
Special sammy combos + comfort food faves!
Tmoms To Go vegan Chubb's Tubbs—great for meal prep!
New SECRET MENU ITEMS every week!
BEER and TMOMS COCKTAILS to go!
Monday – Thursday 4-9pm • Friday – Sunday 12-9pm
Our hours and menu availability are subject to change, call or message us for more info!