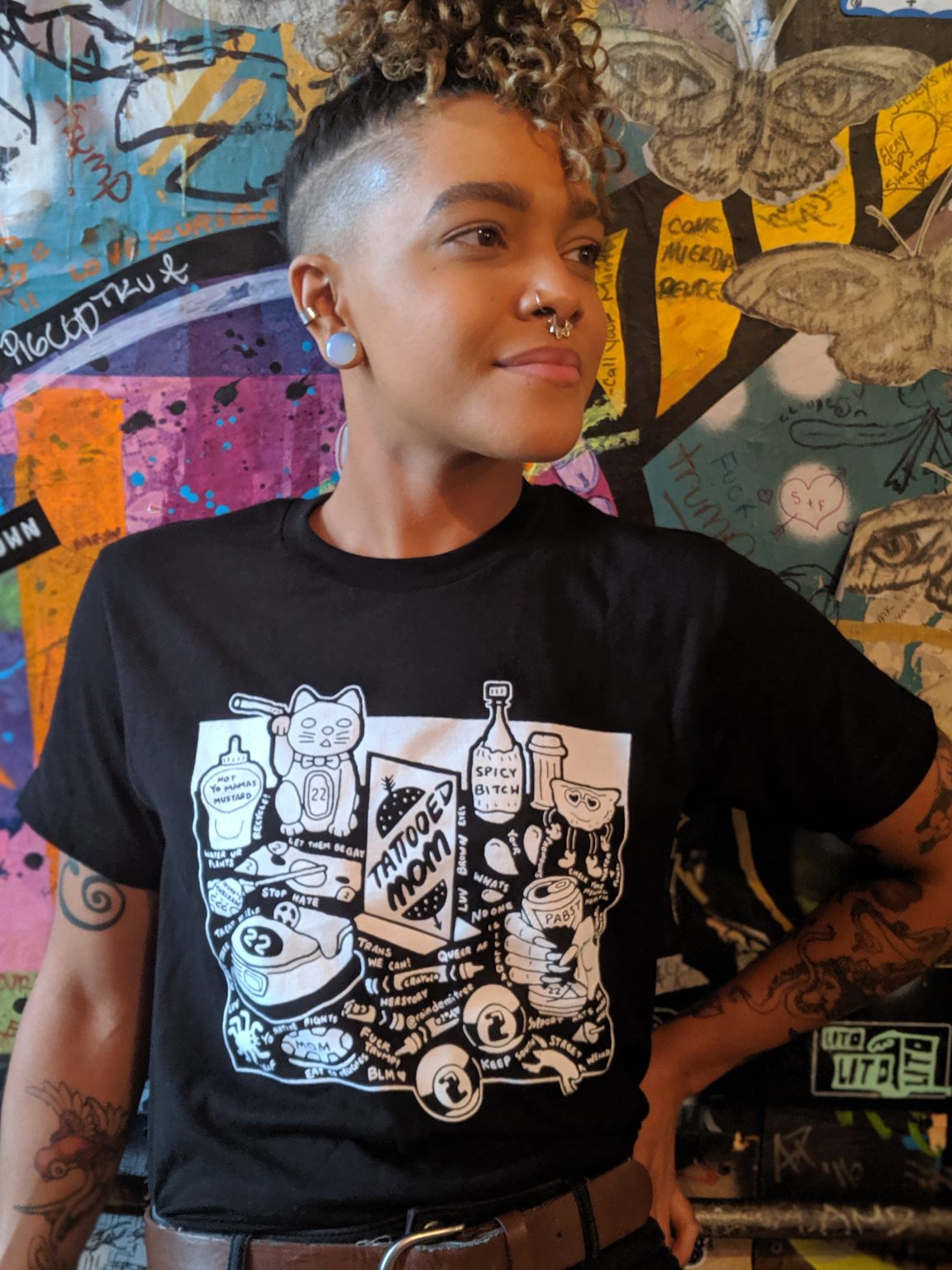 This spring, Tattooed Mom celebrated 22 years of love & good times always with a TMOMs themed group art show. We're still basking in the glow of this fantastic art show/birthday party, and we're honored to announce that the newest installment of our Artist Edition Tees is by local artist Rainey, whose piece was handpicked from the amazing selection of art exhibited during TMOMs @ 22!
Rainey is a queer, poc, mixed media artist (& TMOMs t-shirt model) who lives in Philly. Her work explores nature, womxn and mental health through intricate drawings & brightly colored creations.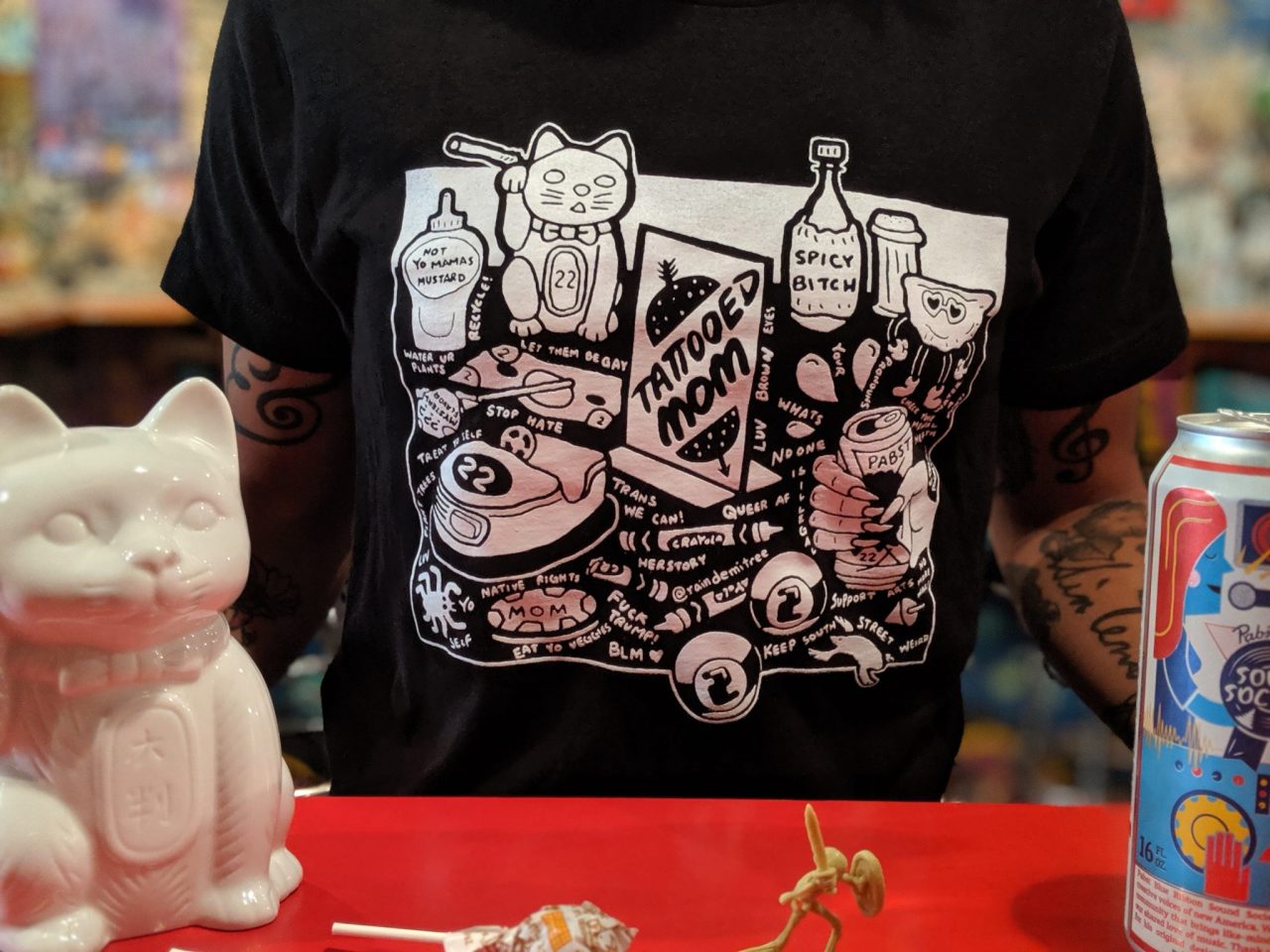 Her submission to TMOMs @ 22 was inspired by "the fun, creative atmosphere at Tattooed Mom, combined with important social issues." Plus, "how could [she] miss an opportunity to put a message saying 'Fuck Trump!' on an illustration?" You can follow her on Instagram for more designs, collabs, and artsy connections!
This Rainey x Tattooed Mom Artist Edition tee will be released on Thursday 9/12. Available with white ink on a black tee, in a full range of sizes.
Model: Rainey • Photography: Elijah Snyder-Vidmar