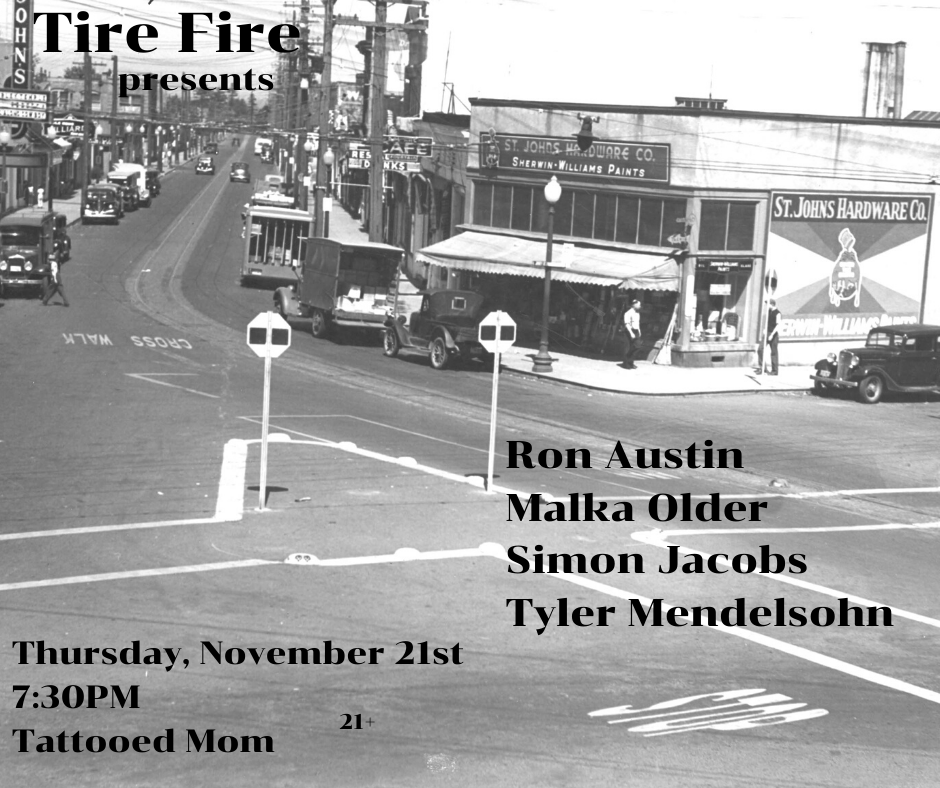 The end of 2019 is closing in, but we've got one more Tire Fire before the holidays! Join us for readings from Ron Austin, Malka Older, Simon Jacobs, and Tyler Mendelsohn on Thursday, November 21st at Tattooed Mom!
Doors 7 // Reading 8
This month, we'll be supporting one of our favorite causes, the Philadelphia Community Bail Fund, who posts bail for residents of Philadelphia who cannot afford to pay bail and works to bring to light to the inequities of the use of cash bail in Philadelphia and to advocate for the abolition of bail and pretrial detention in our city.
Accessibility Note: Reading is upstairs and non-bumper car seating is limited, and tends to be first-come, first-serve. If you need assistance or accommodations, please let us know.
Enjoy this event with our Pierogi Thursday specials:
50¢ pierogi from noon-10pm
& half off all drafts 5-7pm and 10-11pm
Join the Facebook Event and invite all your pals!