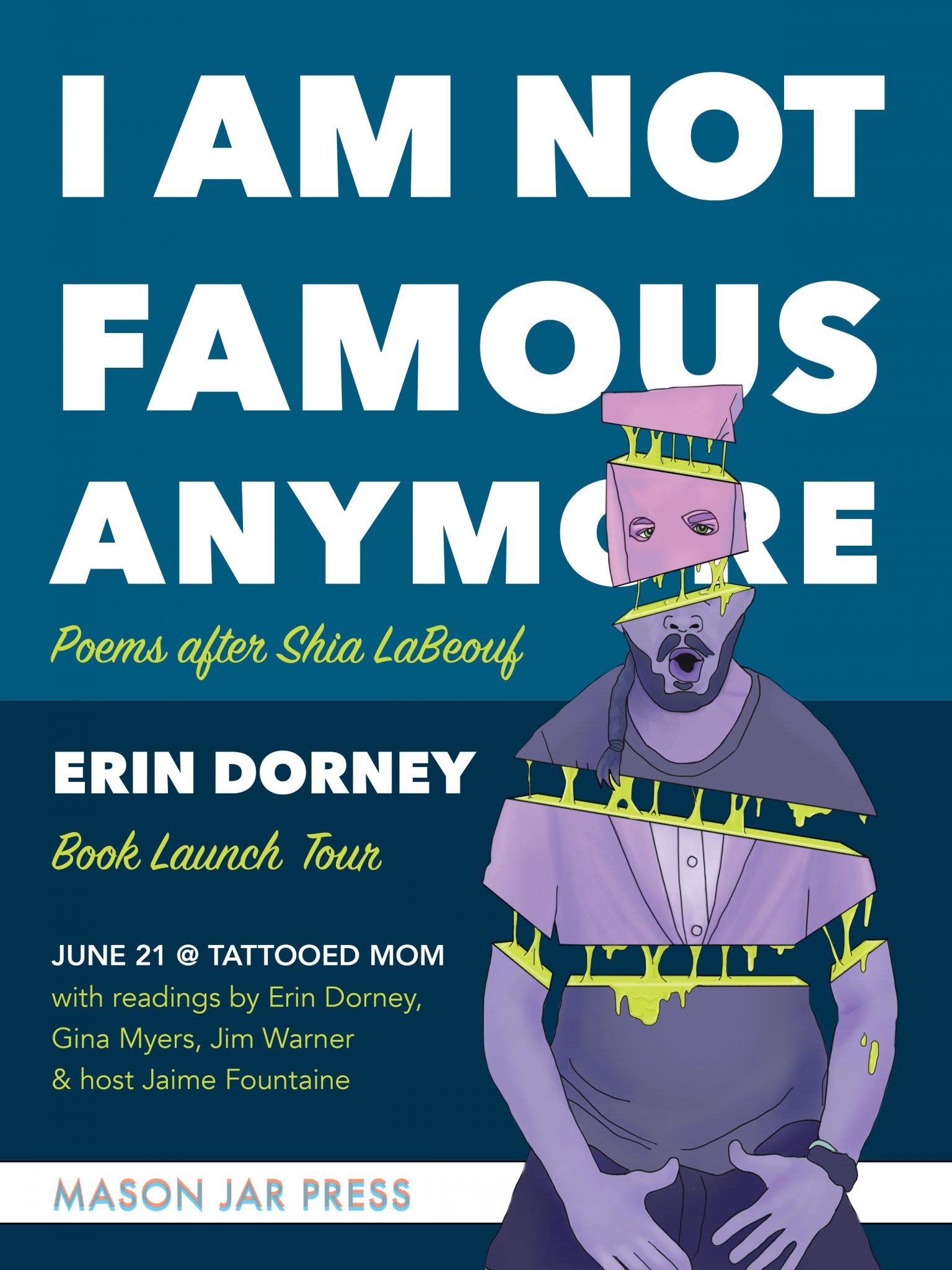 Celebrate the release of Erin Dorney's debut collection, "I Am Not Famous Anymore: Poems after Shia LaBeouf," with poetry, pierogi, and pints!
Presented by Mason Jar Press
Hosted by Jaime Fountaine
Readings by Jim Warner, Gina Myers, & Erin Dorney
Available now from Mason Jar Press, Erin Dorney's debut is a collection of erasure poems sourced from media interviews with Shia LaBeouf. Erasure is a form of poetry created by erasing words from an existing text and framing the result on the page as a poem. The poems in "I Am Not Famous Anymore" are sourced from interviews published in Rolling Stone, Dazed, GQ, The Guardian, The New York Times, Playboy, and Cosmo Girl, among other publications.
Enjoy this event with our Pierogi Thursday specials:
50¢ pierogi from noon-10pm
& half off all drafts 5-7pm and 10-11pm
Join the Facebook Event and invite all your pals!