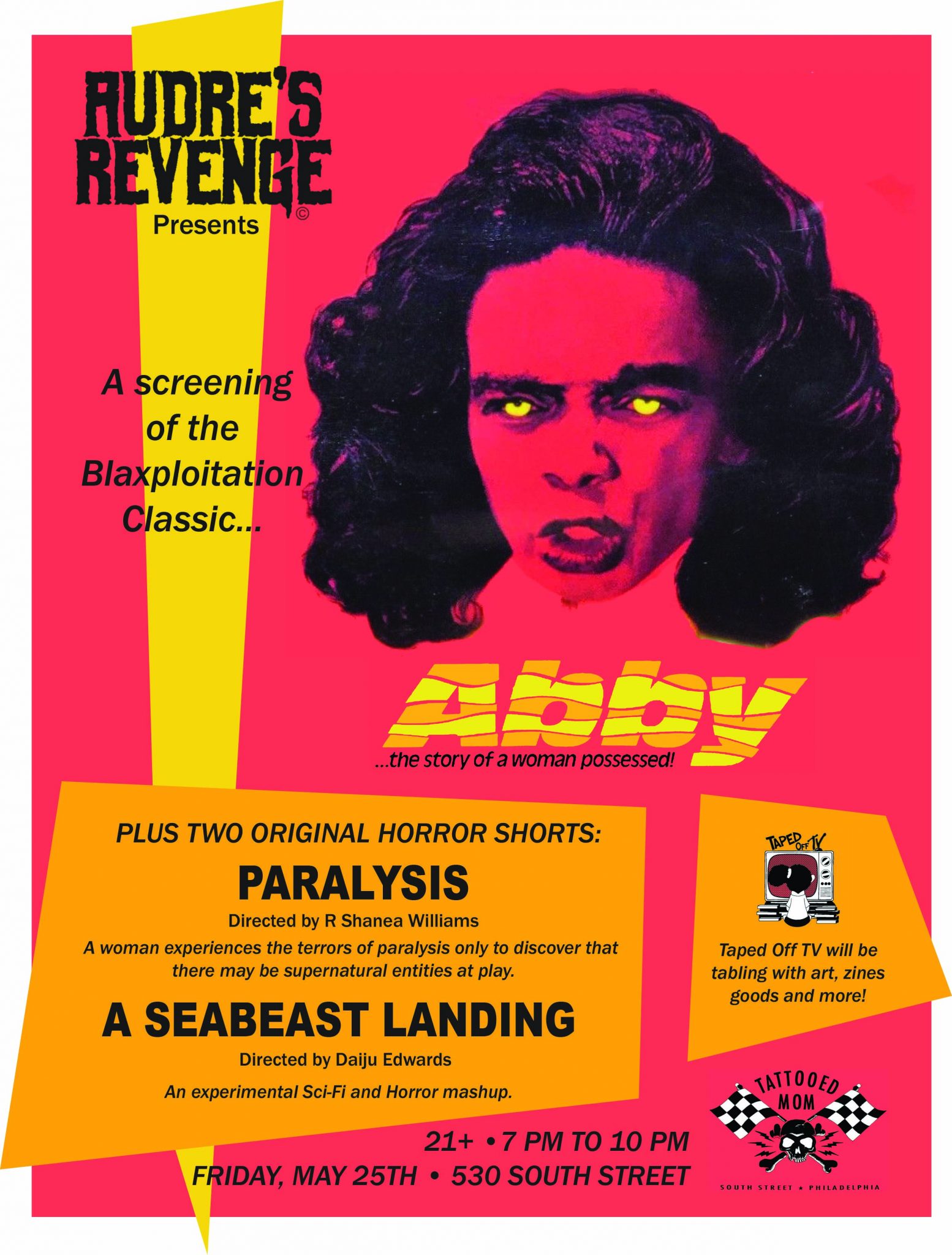 Join Audre's Revenge Film members Monika Estrella Negra and Mariam Bastani as we host a free screening of the Blaxploitation classic 'ABBY', alongside two original shorts by DAIJU EDWARDS (who will be in attendance) and R. SHANEA WILLIAMS.
FILMS:
'A Valentine' by Sunday Banks, based on the poem by Edgar Allen Poe
An original take on the classic poem by Edgar Allen Poe, based in Philadelphia
—
'Paralysis' by R. Shanea Williams
'A young woman with a sleep disorder realizes that there may be other factors at play in her new home.'
—
'A Sea Beast Landing' by Daiju Edwards
An experimental horror/sci fi short that documents the landing of a creature not quite human, from the abyss.'
—
'Abby' by William Girdler
An archaeologist (William Marshall) tries to rid a minister's (Terry Carter) wife (Carol Speed) of a spewing demon dug up in Nigeria.
We will also be giving a sneak peak at our newest production 'BITTEN, A TRAGEDY', and Taped OFF TV will be vending some amazing 80's 90's cinephile merch.
Enjoy this free screening with half off all drafts from 5-7pm and 10-11pm.
Join the Facebook Event and invite all your pals!