Tarot Reading Night: Oracular October!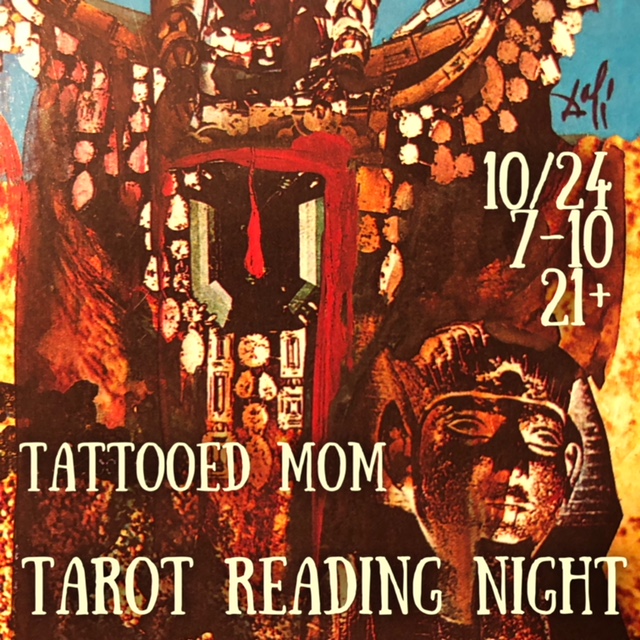 Tarot is a form of divination that can reveal the mysteries life. It's not a static art form, but one that speaks through each reader. This night is a celebration of Tarot, life, and all of its mysteries. This is a gathering for all levels to discuss, ponder, meet, get and give readings.
Meeting up is free and open to all levels of experience and curiosity! Come get a reading, share your deck, meet other people in the tarot community, or just watch!
Professional readers Alexandra Kurowski, Regan Tilton, Grace Duong, Makenzie Flynn & MORE TBA will also be present to offer $1/minute reading.
Upstairs at Moms, this event is for those 21 and over.
Enjoy this event with our Burger Wednesday specials:
$4 Mom's Beef Burgers & Mom's Vegan Burgers
$2 Narragansett Lager Tall Boys
& half off all drafts 5-7 and 10-11pm
Join the Facebook Event and invite all your pals!