Philly Vegan Restaurant Week 2018 Launch Party & Bake Sale!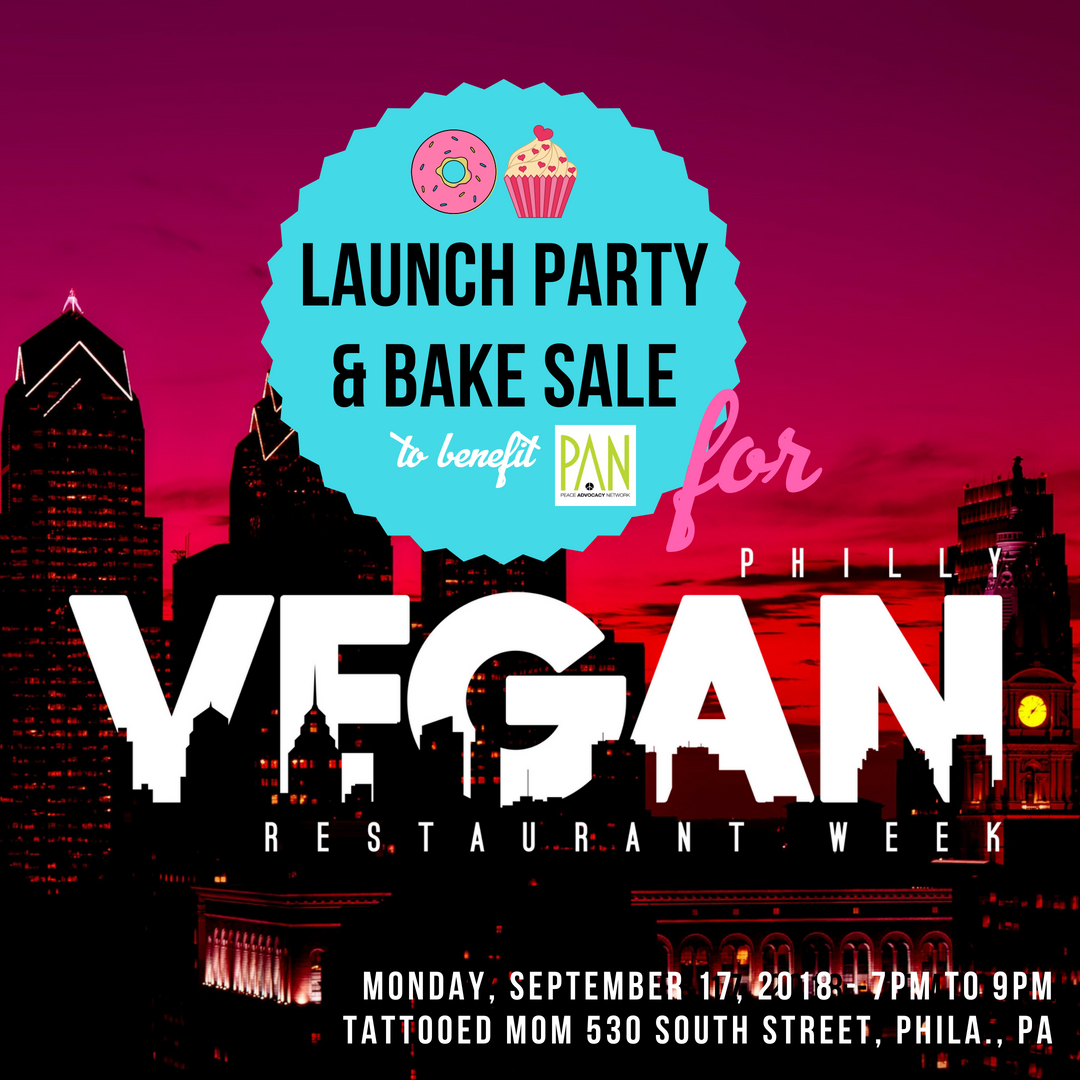 Join us in celebrating the launch of Philly Vegan Restaurant Week on the 2nd floor of Tattooed Mom! Mix, mingle, & treat yourself to a baked good. Or 2. Or 10.
100% of proceeds from the bake sale will be donated to Peace Advocacy Network!
AGES 21+ ARE WELCOME
FREE ADMISSION
Like to donate some sweet or savory treats to the bake sale? Sign up at http://bit.ly/pvrw-bakesale
Join the Facebook Event and invite all your pals!
⇨ Meet the organizers!
⇨ Grab your PVRW restaurant guide!
⇨ Learn about Peace Advocacy Network's work in Philly & beyond!
⇨ Enjoy TMOMs' Meatless Monday specials (50% off our ENTIRE VEGGIE MENU)!
⇨ A VEGAN BAKE SALE!
⇨ & Check out Tattooed Mom's PVRW-exclusive menu item:
Mom's Picnic Fried Chickn Sammy
Country fried vegan chickn piled high with fried avocado slices, esquites corn salad, shredded lettuce, & Cholula lime crema. A percentage of all sales of this sandwich will be donated to the Peace Advocacy Network!
Available Sunday, 9/16 through Sunday, 9/23.