Buffy the Vampire Slayer Quizzo: winter edition!!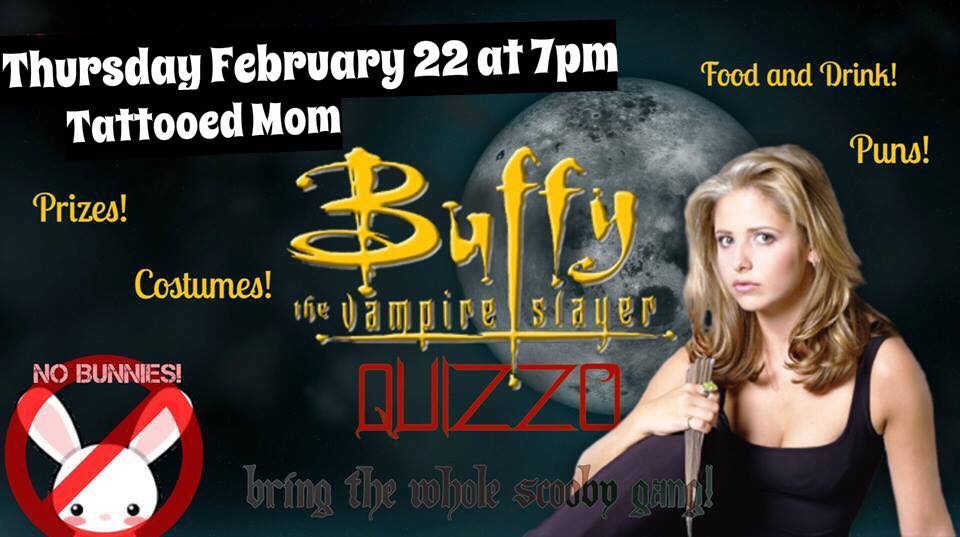 Break out your stakes, amulets, claddagh rings & crosses and brace yourself for an interactive event unlike anything you've seen before, Buffy the Vampire Slayer Quizzo!
Costumes encouraged so check your reflection in the mirror before you head over (unless you're a vampire). Be sure to get there early and fight off some demons for a seat, this will be PACKED!
Featuring a special performance by Paul Severe as your favorite bloody vampire!
50¢ pierogi from until 10pm
Half off all drafts 5-7 & 10-11pm