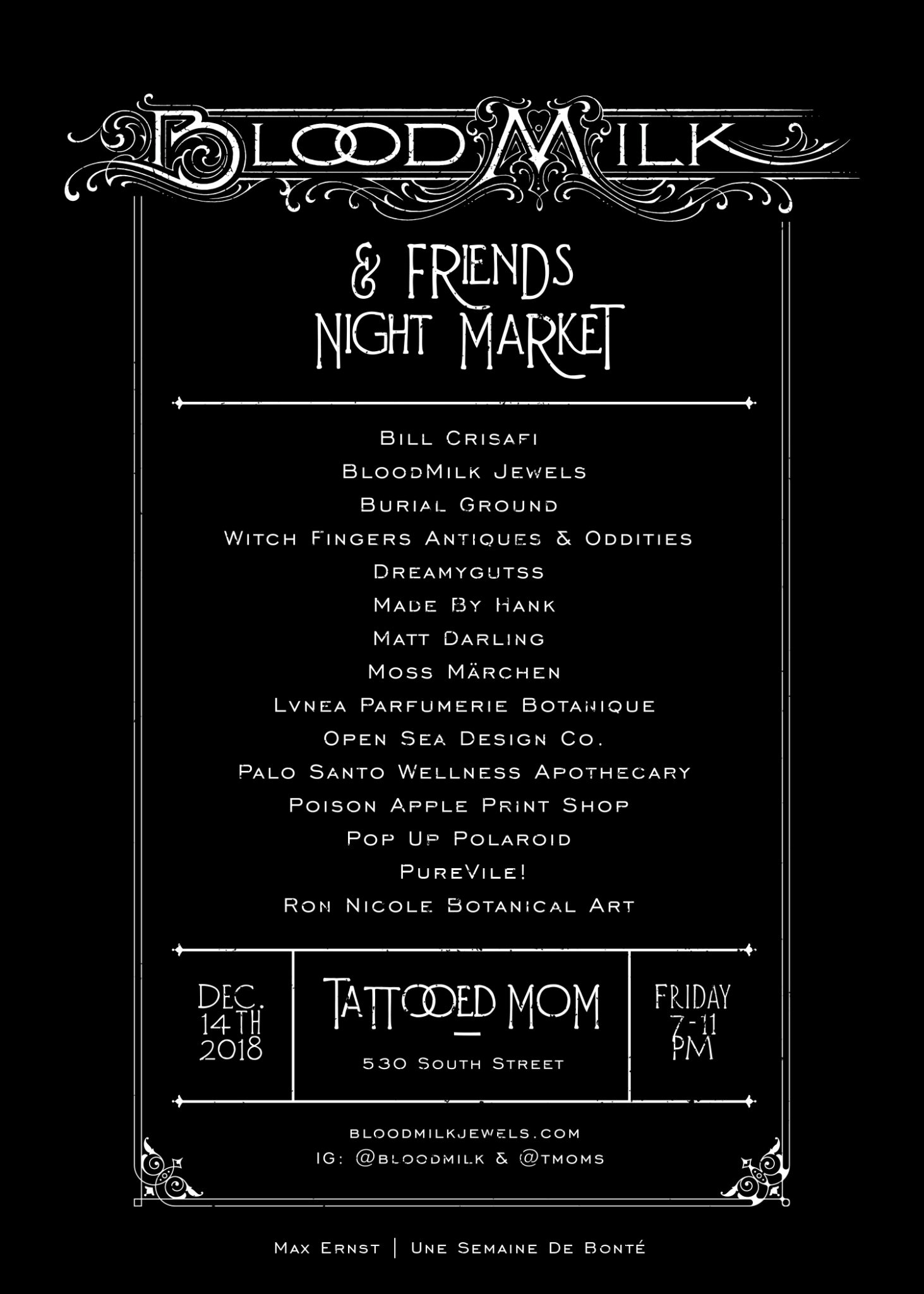 Join us once more for the 5th installment of the BloodMilk & Friends Night Market at Tattooed Mom on South Street! In addition to a large selection of jewels from their online collection, BloodMilk will have some very special, one-of-a-kind pieces, as well as limited & previously sold out mourning bead strands.
BloodMilk will be sharing the 2nd floor of TMOMs with some of their favorite friends & vendors (who happen to be some of our favorites, as well)! Come say hello, share a story with us, & browse the bewitching, beautiful, & breathtaking selection of jewels and artwork!
This event is FREE to attend & 21+!
Vendors Include:
Bill Crisafi
Burial Ground
Witch Fingers Antiques & Oddities
dreamygutss
Made By Hank
Bad Vibes by Matt Darling
Moss Märchen
Lvnea Perfume
Open Sea Design Co.
Palo Santo Wellness Boutique
Poison Apple Print Shop
Pop Up Polaroid
PUREVILE!
Ron Nicole Botanical Art
Enjoy this night market with half price all drafts from 5-7pm & 10-11pm.
Join the Facebook Event and invite all your pals!