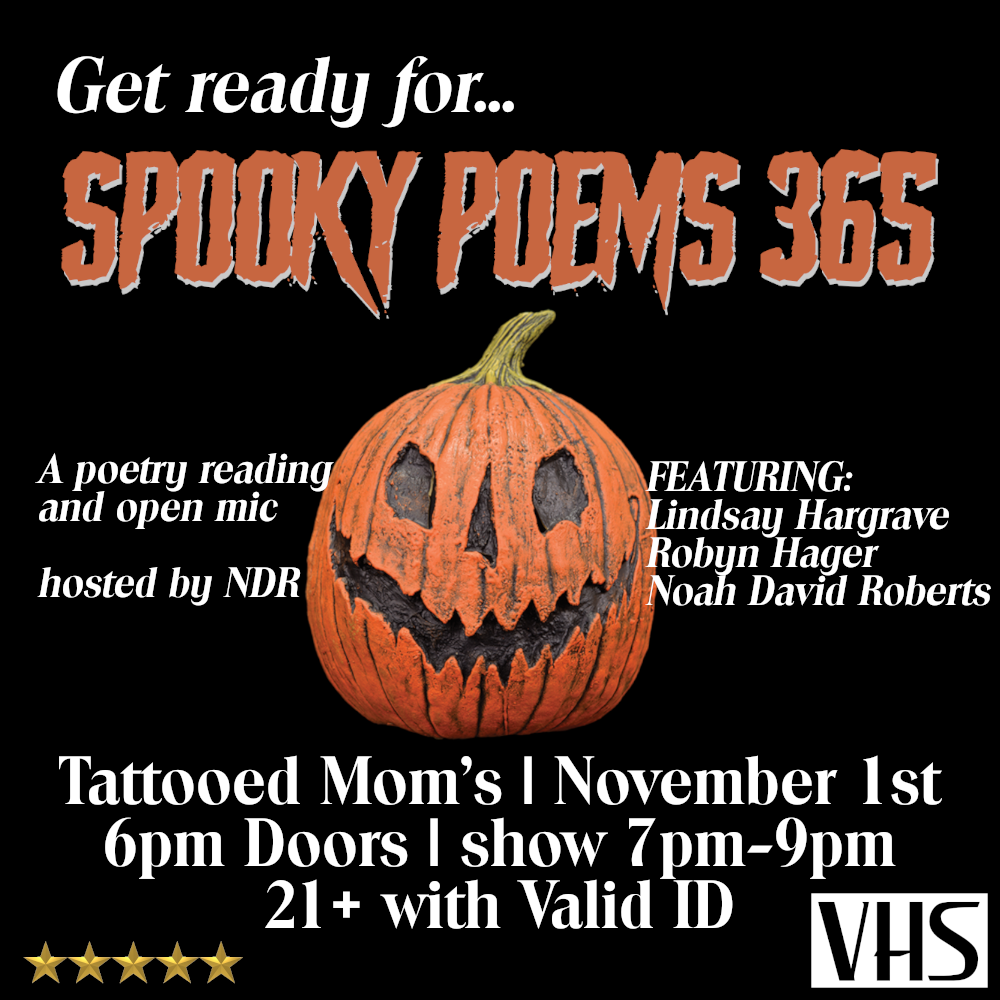 Spooky Poems 365 is titled as such because Halloween never leaves our hearts. A haunted poetry reading on the first of November. What's scarier—ghosts, or the thought that winter is coming?
The reading takes place at Tattooed Mom's from 6PM to 9PM. There are three featured readers, who will each read for 15 to 20 minutes. The featured readers will be followed by an open mic, hosted by Noah! Readers have 5 minutes to perform. Remember, the tone is spooky! Must be 21+ with valid ID to attend.
TUESDAY, NOVEMBER 1ST
DOORS @ 6PM + SHOW @ 7-9PM
NO COVER // FREE FUN
RSVP: FB EVENT
Featuring:
Lindsay Hargrave
Noah David Roberts
Robyn Hager
This event is obviously Halloween themed—but the idea came from Roberts' most recent book, Final Girl Mythos, which is a collections of poems inspired by classic slasher movies. Roberts watched all the source movies over the summer—including watching films like Halloween and Friday the 13 th for the first time—and got really into the spooky spirit. Halloween is always with us! That is why the event is titled Spooky Poems 365.
Tattooed Mom will be serving tasty eats and ice cold drinks all evening.
Upstairs dining, bar access, and event entry is 21+ w/ valid ID.