Events
Events List Navigation
March 2020
October 2020
March 2021
April 2021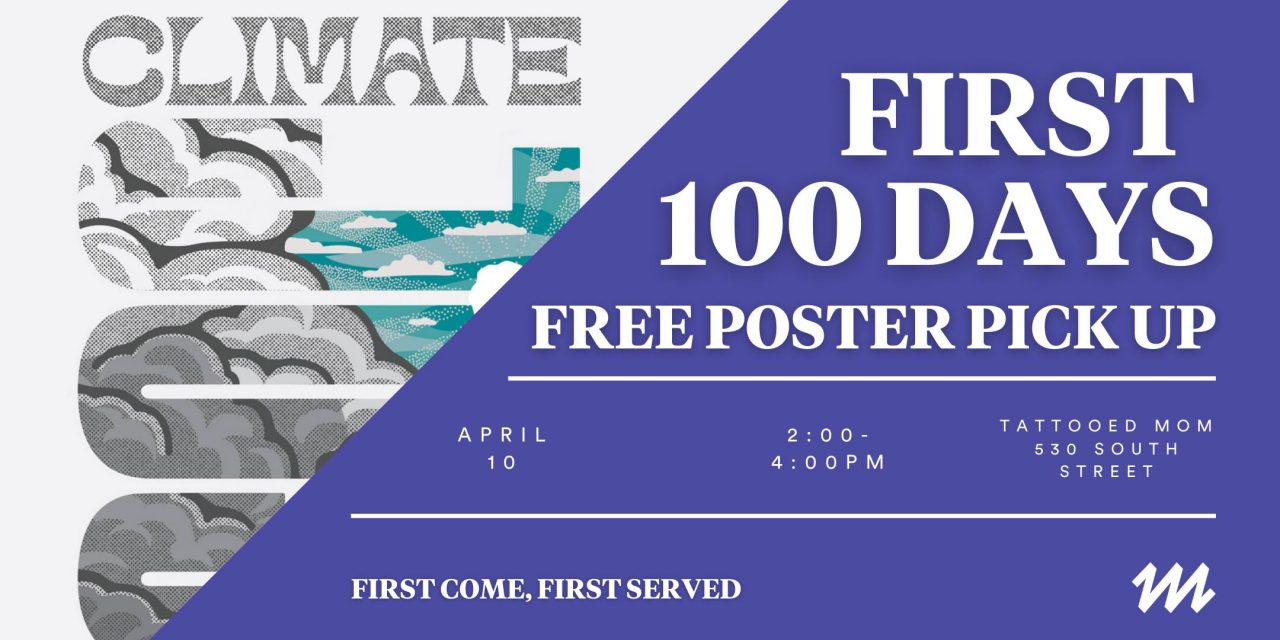 On Saturday, April 10, meet Streets Dept's Conrad Benner outside Tattooed Mom for the final chance to pick up one of their #First100Days artist posters! Posters are first come, first served.
WHAT: First 100 Days: Free Posted Pick Up with Streets Dept & Mural Arts
WHEN: Saturday, 4/10 from 2pm – 4pm
WHERE: Tattooed Mom
FREE // ALL AGES // OUTDOORS
NOTE: This event is *OUTSIDE* Tattooed Mom!
Come thru & enjoy the full Tmoms menu at our walk-up window, including to-go cocktails, sammy combos, & vegan ice cream!
Join the Facebook Event and invite all your pals!
---
About First 100 Days
Mural Arts Philadelphia, in partnership with curator Conrad Benner, announces First 100 Days, a new art project designed to engage the public around policy issues that could be addressed in the new presidential administration. Especially in the current political climate, President Joe Biden and Vice President Kamala Harris have a chance to really make their mark in these first few months. For the project, curator Conrad Benner and Mural Arts Philadelphia worked with ten diverse Philadelphia artists to create ten posters which promote various areas of action. The posters will be available for the public to share across social media as well as to hang in their home windows. In addition to the posters, the public can find a resource page with ways to advocate for these issues at muralarts.org/First100Days
Find out more »
May 2021
July 2021
Looking to book an event at Mom's?