VHS Party & Tape Swap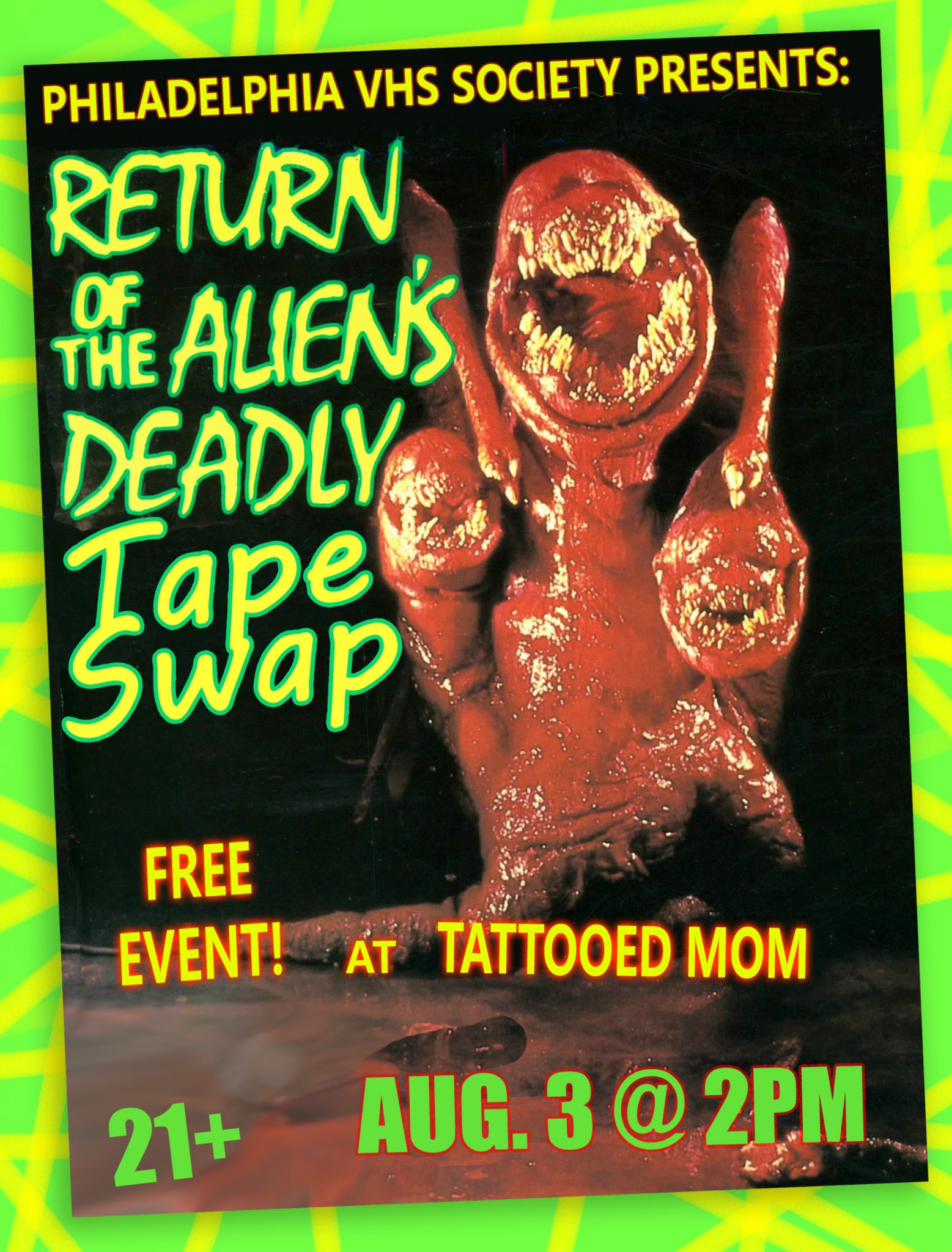 Join the Philadelphia VHS Society for an afternoon of magnetic media mayhem at this summer's VHS Party and Tape Swap.
FREE // UPSTAIRS // 21+
We'll be screening videos and swapping/selling VHS tapes.
No VCR? We'll have some for sale.
Come blast your optic nerves with some vintage analog entertainment.
Enjoy this event with TMOM's full food & drink menu,
& half price drafts afterwards from 5-7pm & 10-11pm.
Join the Facebook Event and invite all your VHS buddies!