Sunday Arts & Crafts: Collage Art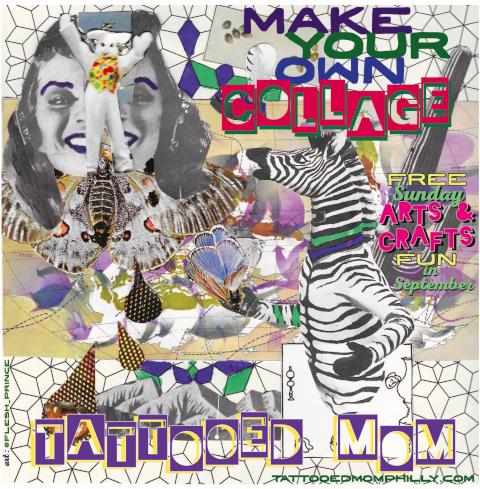 Cut and paste your way to good times with Collage Art, our newest monthly craft. Enjoy stacks & stacks of FREE FUN this & every Sunday in September with vintage magazines, cool backgrounds, stickers and the all the goodies of our crazy craft table. We'll being hanging the best collages in our DIY arts & crafts gallery.
Enjoy our tasty brunch menu till 4:30pm, half priced drafts from 5-7 & 10-11pm, half price tots & $2 PBRs after 7pm. Mix and match your creative spirit every Sunday, only at TMom's!