Sketchubator! LIVE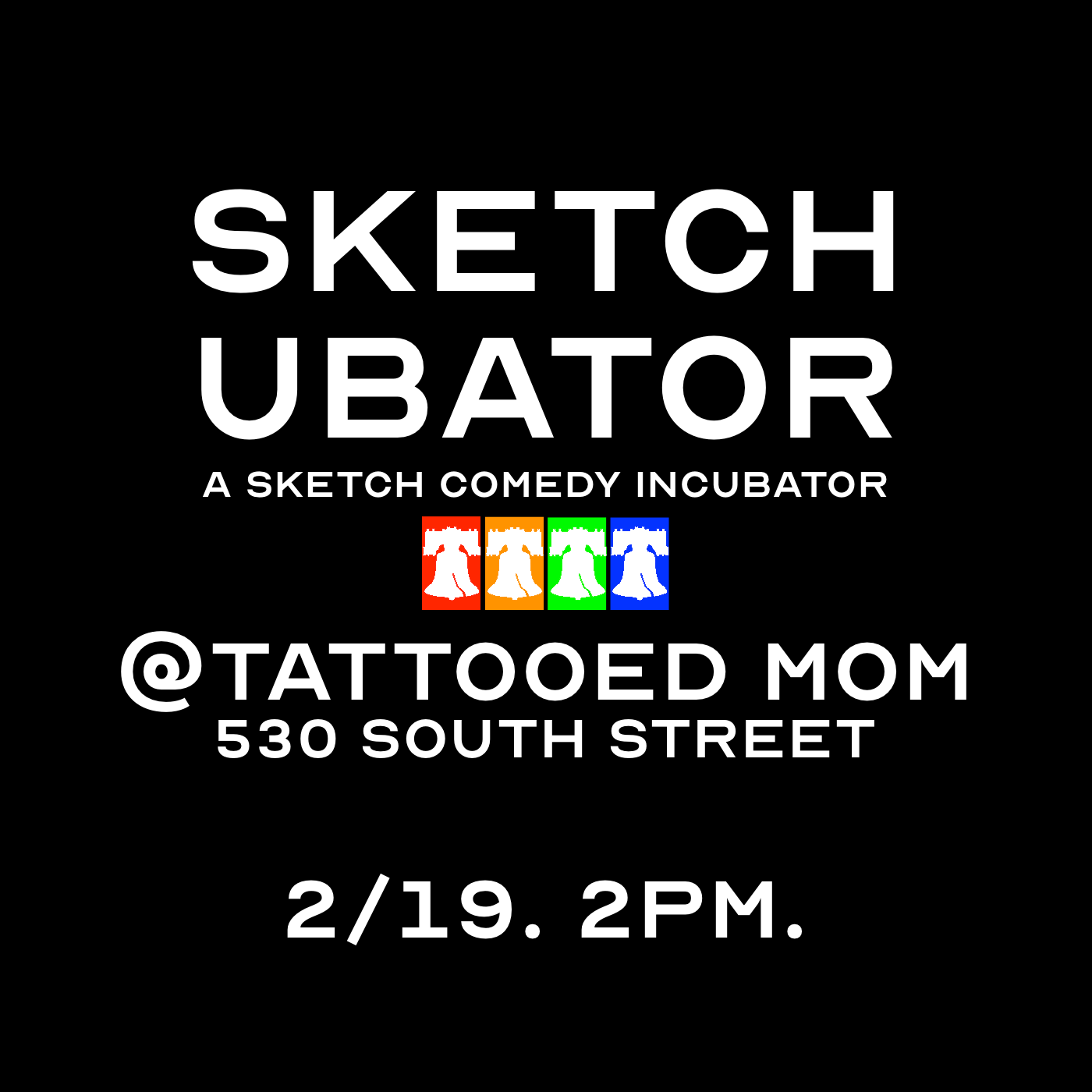 Philly Sketchfest and My First Sketch return to Tattooed Mom to host another live and in-person sketch comedy open mic. Comedians all over Philadelphia can sign up at sketchubator.com/signup to read and perform their sketches with the help of some of the most experienced and funniest sketch writers and performers in the area. Hosted by Josh Higham of My First Sketch, Sketchubator is a chance for the city's sketch comedians to hang out, have a drink, eat some food, and share some laughs. Sketches, character bits, and monologues should be under five minutes with the hopefully unnecessary reminder that Philly Sketchfest will not condone hateful material.
SUNDAY, FEBRUARY 19TH
2-4PM
NO COVER // FREE FUN
RSVP: FB EVENT
***
What's Up at TMoms:
• Craft Sundays at TMoms? BACK. Googly eyes? BACK. Coloring pages? BACK? Your creative spirit? BACK. Come thru every Sunday for FREE arts & crafts upstairs and downstairs at Tattooed Mom! Sundays, All Day Long.
• Tattooed Mom will also be serving tasty eats and ice cold drinks all evening.
• Upstairs dining, bar access, and event entry is 21+ w/ valid ID.