Philly Moon Men: Full Moon Party!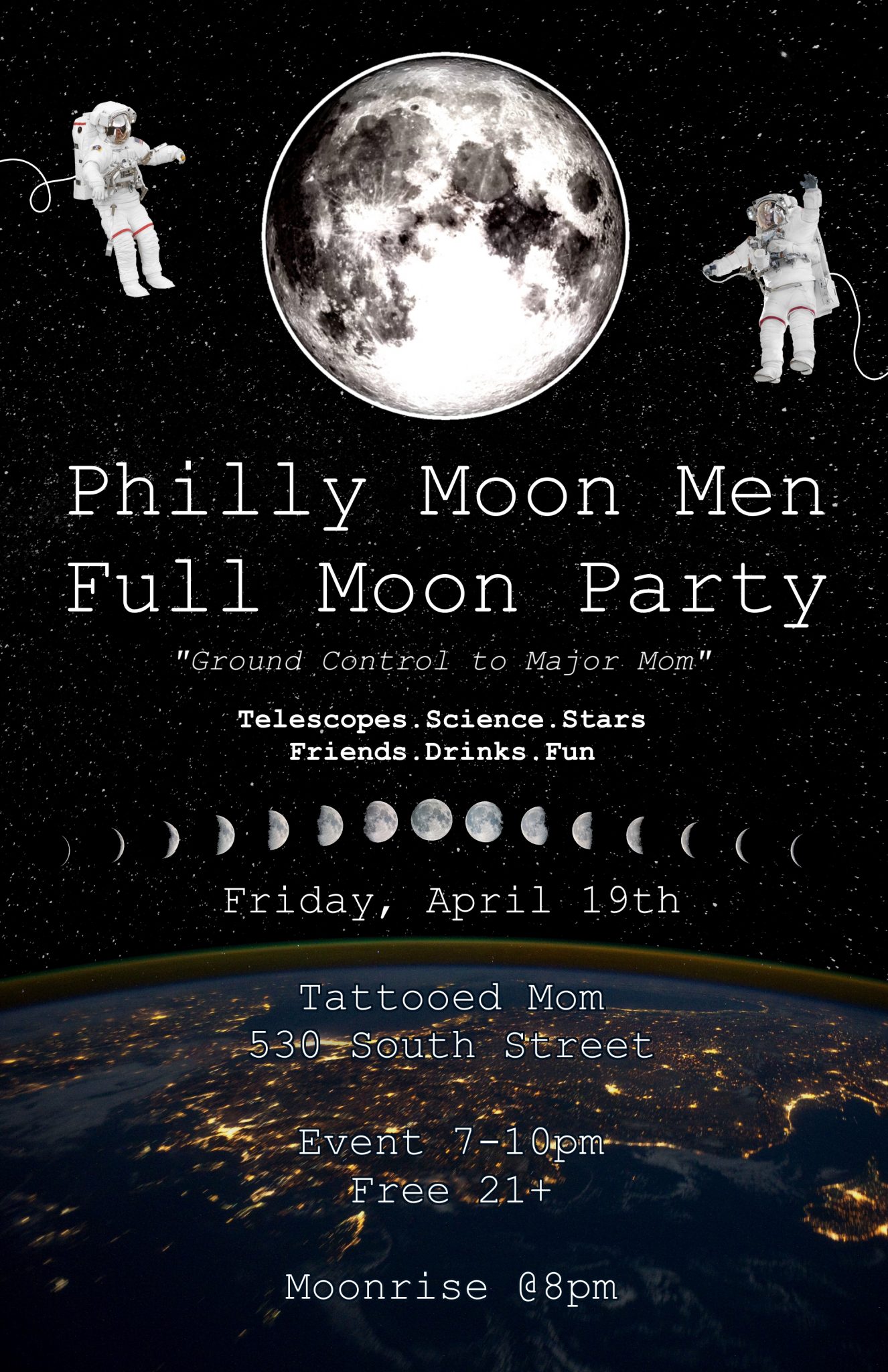 South Street's favorite brothers are taking TMOMs to the Moon!
Join the Philly Moon Men at Tattooed Mom on Friday April 19th, the night of the Full Moon. Howl at the Pink-Moon in Libra with multiple views up to 100x closer—including two telescopes on the street, and two telescopes inside on Tattooed Mom's second floor!
FREE // 21+ to come inside!
The Moon rises and sets about 50 minutes later each day. On April 19, the Moon will rise above the horizon at 8:03PM—and over the building line on South Street at about 8:45PM. So come down, grab a drink, and get some tots as we count down & party 'til the full moon rises!
Are you new to the world of the Philly Moon Men? Learn about how optics can unlock the mysteries of the Universe! See the original New York Times newspaper from the Apollo 11 moon landing! Hold a scale model of the Moon in your Earthling hands! As their telescopes were picked lovingly from our neighbors, Philly Aids Thrift, thrift-ed attire is also encouraged.
Enjoy this pop-up space exploration with half price drafts from 5-7pm & 10-11pm!
Follow the Philly Moon Men on Instagram to learn more about their work & find them around town!