JERKS Productions: Fused Underground – June Edition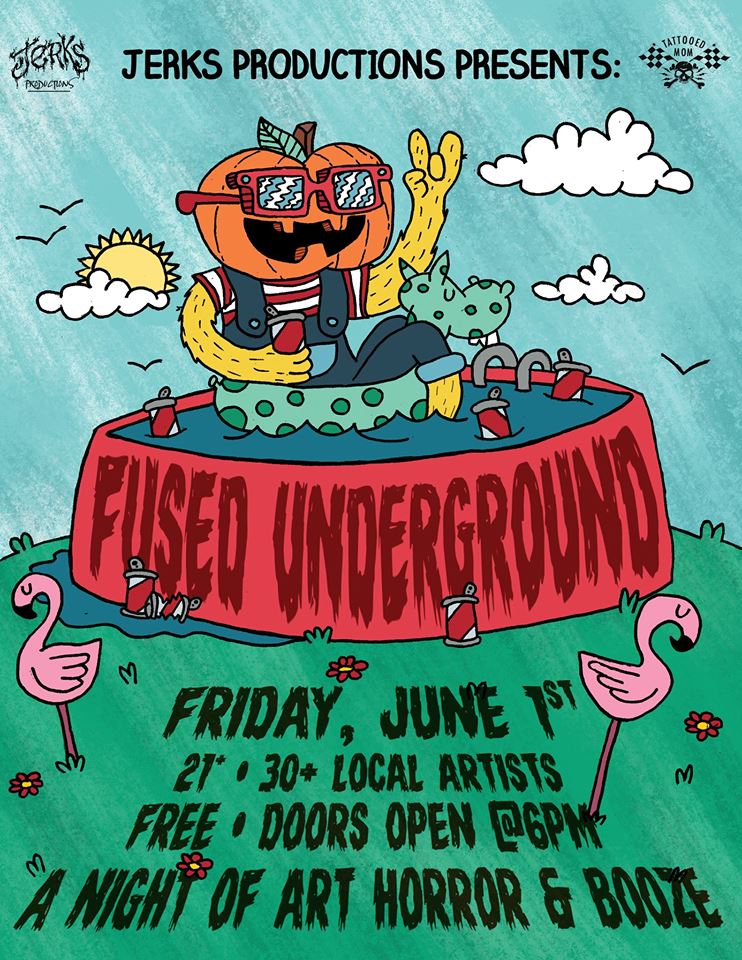 JERKS Productions brings you FUSED UNDERGROUND! Join us for a night of ART, HORROR & BOOZE as we celebrate First Friday and keep art alive in Philadelphia! We will be showcasing some of Philadelphia (and surrounding area)'s best local underground artists!
Free fun! 21+
Artists:
Shafon Bratcher
Nancy Anleu
Emily Ryan
Jessica Gennarelli
Steve Bergholz
Scott Reynolds
Katie Stahl
Human Made Products
Athony Pepe
Jacquie O' Photography
Kito Hammond
Necro FX
Jenna Polascak
Qori Moorehaul
JLH Illustrations
Sultana Maria Jewelry
Jamie Elizabeth
Jeremy Petrachonis
Rachel Nemec
Wayne Lucina
Melissa Root
No Face Studios
Craig Clark
Jessica O'Lear
Rebel Rousers, art & apparel by Tim "Chops" Cutler
Bronwen Gale
Eazybreezyart
Nate Hurst
Lauren Ramer
Enjoy this event with half off all drafts 5-7pm & 10-11pm.
Join the Facebook Event and invite all your pals!