Crime & Cookies: A Live, True Crime Comedy Show & Bake Sale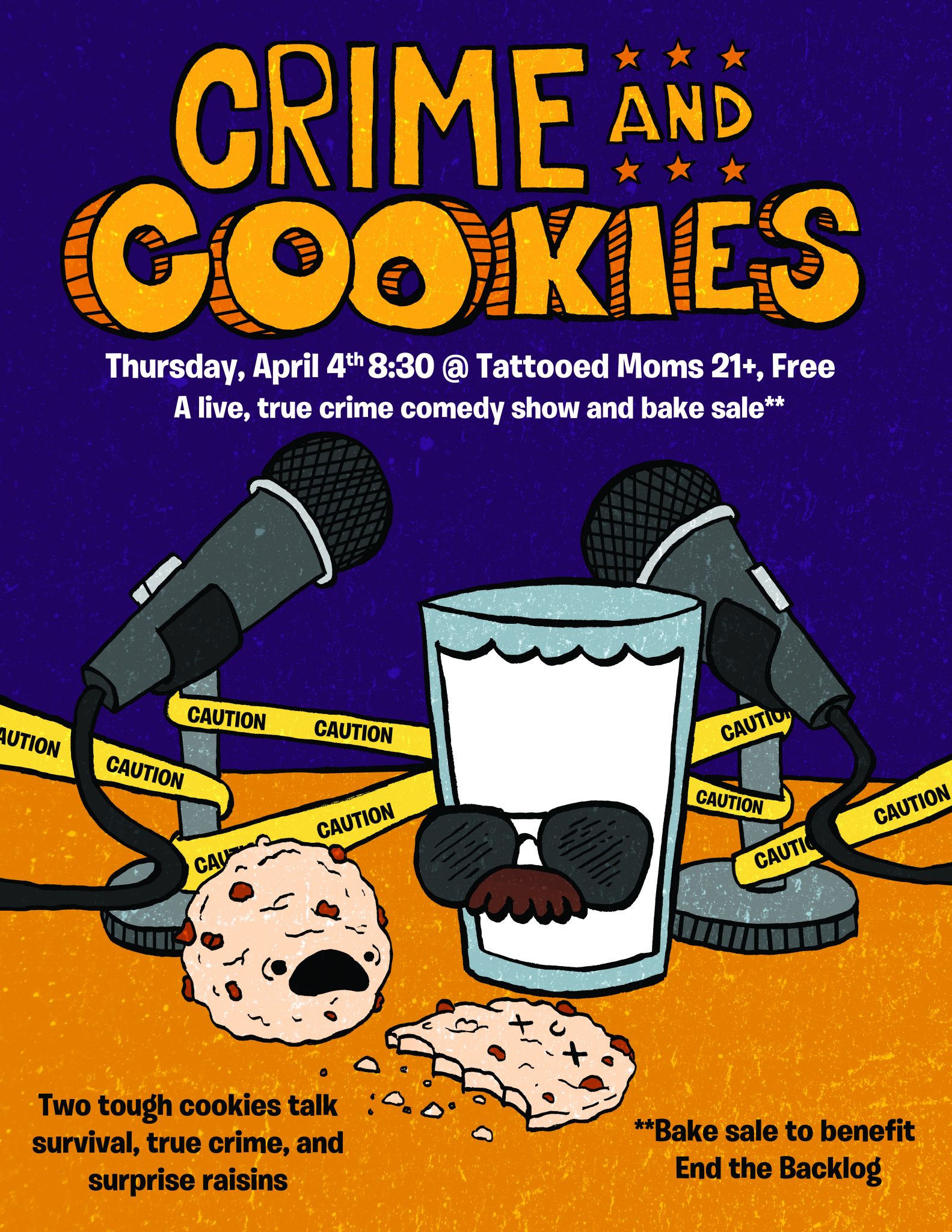 Get your true crime fix AND your sugar fix.
Gina and Andrea, two local comedians—and tough cookies—host a live interactive comedy show focusing on the survivors of the most notorious true crime stories.
April 4th. With games, prizes, and a bake sale donated by Batter + Crumbs to raise money for End The Backlog!
Enjoy this event with our Pierogi Thursday specials:
50¢ vegan potato & onion pierogi from noon-10pm
& half off all drafts 5-7pm and 10-11pm
Join the Facebook Event and invite all your true crime loving pals!