Baby Jawn: Leap Year Pop-Up Art Shop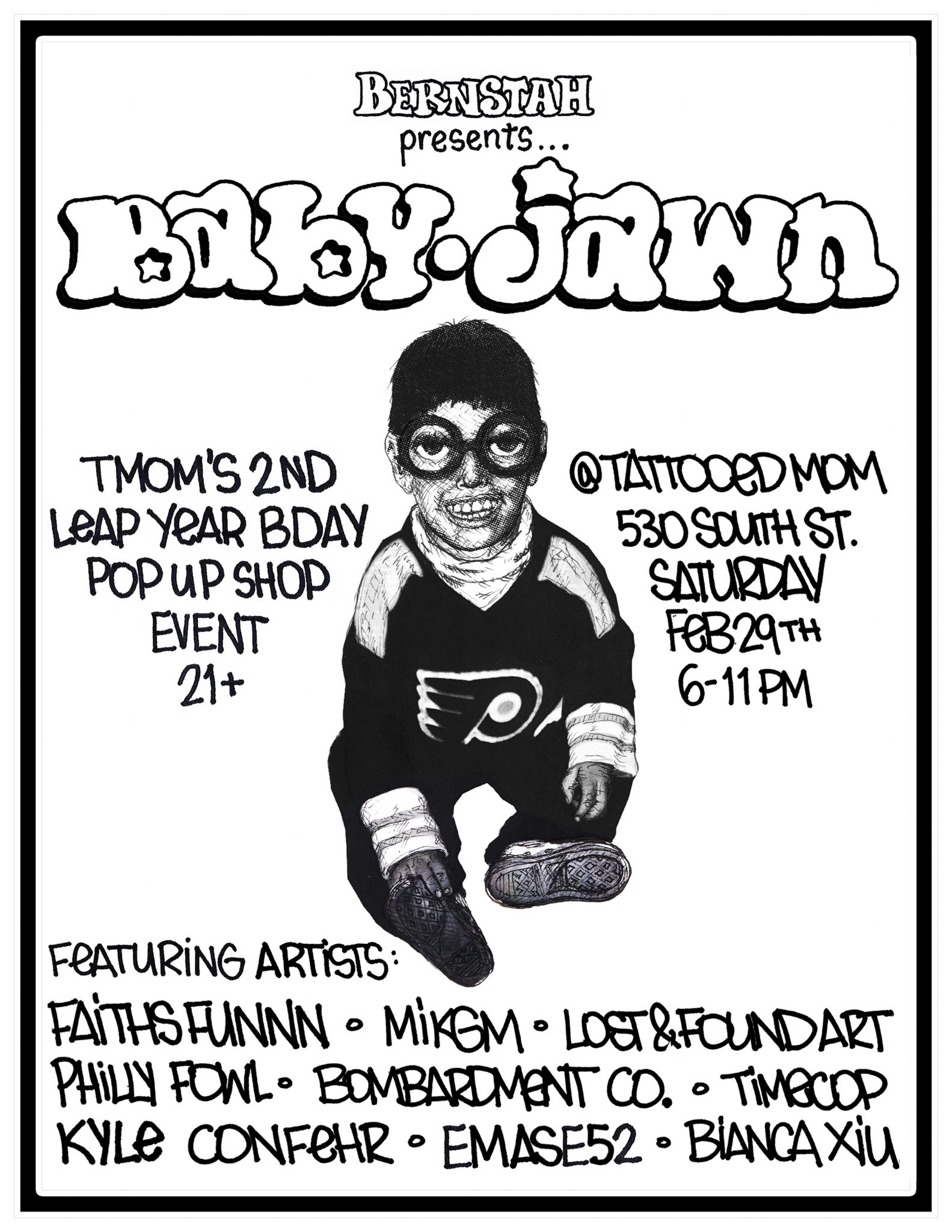 "We're going to a party.
It's a birthday party. It's Baby Jawn's birthday party.
Happy birthday, Baby Jawn,
We love you very, very, very, very, very, very, very much."
Come and celebrate with us, as our favorite leap year baby turns 2!
UPSTAIRS // FREE // 21+
The Baby Jawn Pop Up Event only happens every 4 years. A quadrennial event, starting back in 2016, it was a way of meeting and collaborating with other artists. Since then, it has become a platform to showcase some of the best up and coming artists in the street art movement. Amazing art and clothing, ALL gold! (Now's a good time to invest.) Party starts at 6…and there will be cake.
Featuring:
Faiths Fun
Mike Gamble
Lost & Found Art
Philly Fowl
Bombardment Co.
Time Cop
Bernstah
Kyle Confehr
Emase52
Bianca Xiu
Enjoy this event with Tattooed Mom's full food & drink menu,
plus half price drafts from 5-7pm & 10-11pm!