6th Annual Philadelphia Podcast Festival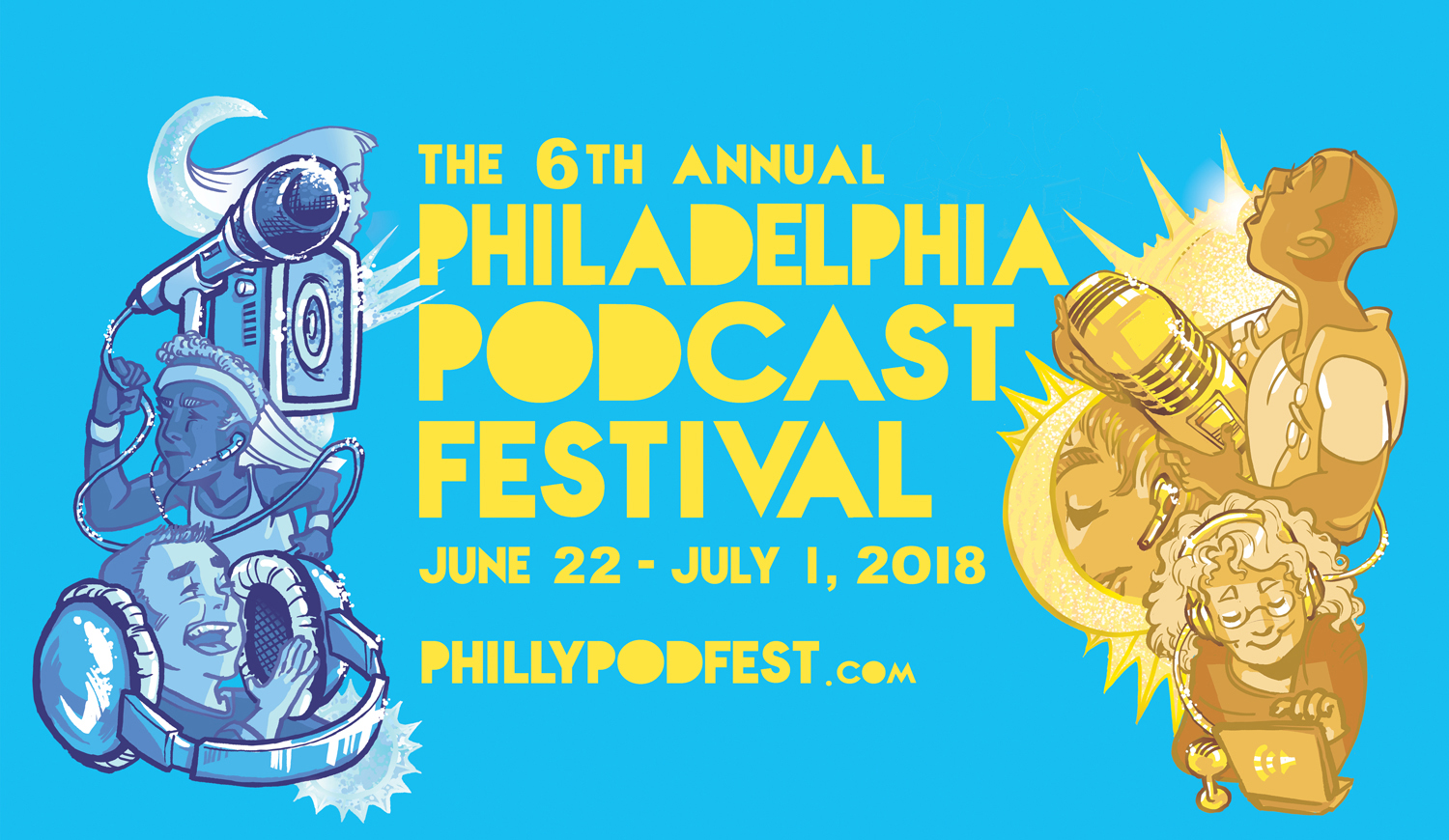 The Philadelphia Podcasting Society is bringing 28 podcasts to TMOMs for LIVE show recordings during the Philadelphia Podcast Festival!  This fest, featuring mostly Philly local podcasts, will run throughout the city from June 22nd-July 1st. Meet the voices behind your favorite podcast, or find a new show altogether!
Here are the podcasts being recorded LIVE upstairs at Tattooed Mom!  Stop by to check them out, and buy a drink for your favorite podcast stars!
Saturday, June 23rd
1:00pm A Quest for Magic and Steel
2:00pm The Crispy Noodle
3:00pm Poppin Bottles
4:00pm Highlander Rewatched
5:00pm Good Times Great Movies
6:00pm The Cinescape
7:00pm Dissecting the 80s

Sunday, June 24th
1:00pm WeLikeDota
2:00pm The Broad Street Line
3:00pm Get Ya Life
4:00pm Delco Young Democast
5:00pm American Immigrant
6:00pm Both Sides
7:00pm Alt-Black
Saturday, June 30th
1:00pm Kidflix
2:00pm Film Loop
3:00pm Doom Thugs
4:00pm Ghouls Next Door
5:00pm First Reaction//Fan Reaction
6:00pm Blacklisted
7:00pm Jawn Appetit
Sunday, July 1st
1:00pm Everything is Awesome
2:00pm Full Belly Laughs
3:00pm Philly Famous
4:00pm Pop, The Question
5:00pm Nerds with Words
6:00pm Twisted Philly
7:00pm The Dalila Robin Show
This event is FREE!
Upstairs, 21+
Enjoy this event with half off all drafts from 5-7pm & 10-11pm
& half priced tots 7pm-close on Sundays
Click here for Saturday, June 23rd's event.
Click here for Sunday, June 24th's event.
Click here for Saturday, June 30th's event.
Click here for Sunday, July 1st's event.
Join the Facebook Event and invite all your pals!