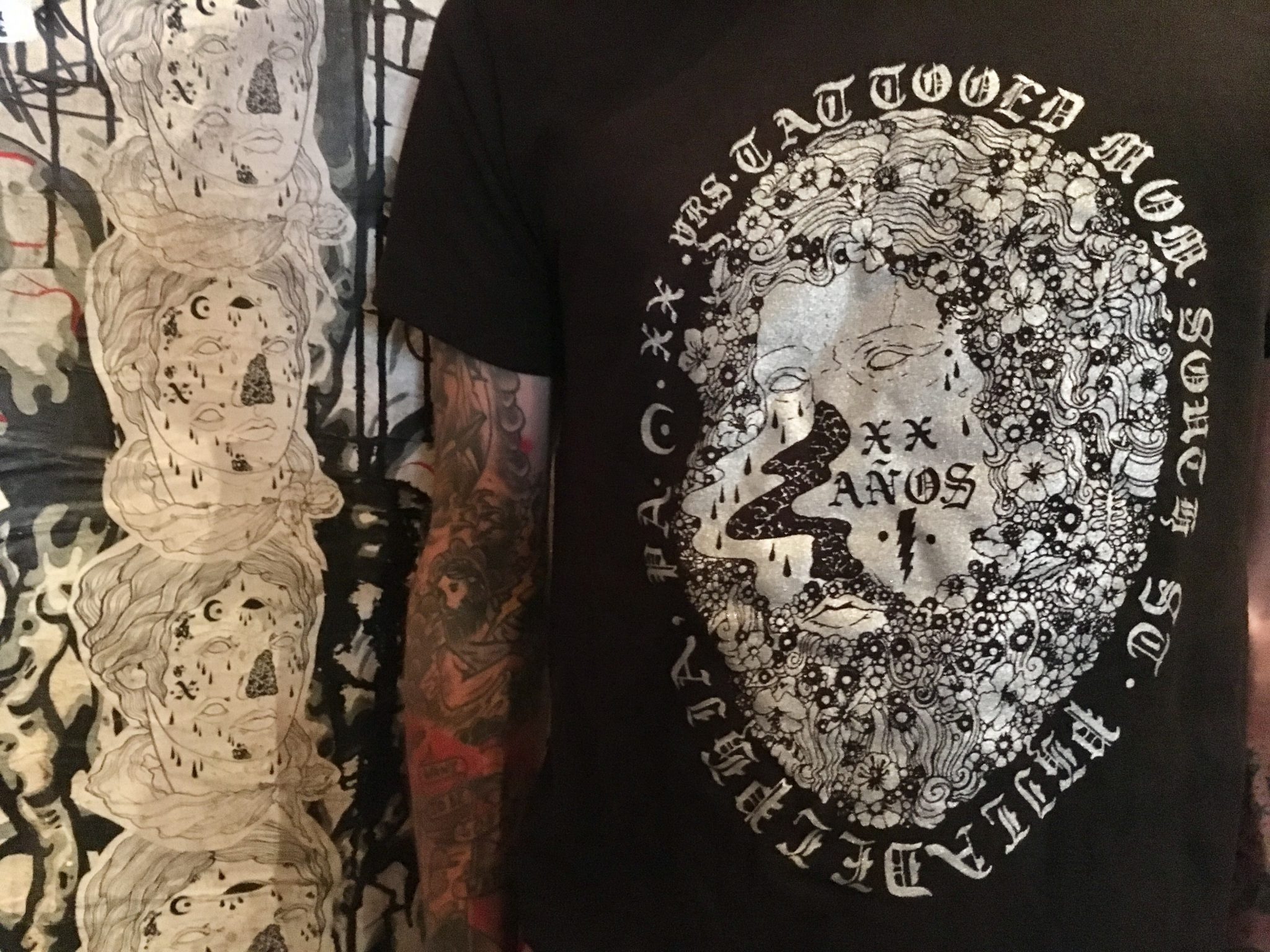 We're celebrating our 20th year on South Street by inviting the talented folks who make Mom's beautiful to share their unique vision on a tee shirt. First up is the rad Jason Vivona. His Merde Illegal wheatpaste mandalas bloom upstairs whenever he travels to Philly. We're excited to have his work on the walls and stoked to be able to share a piece of his wearable art with you.
We asked Jason how his visits to Mom's inspired his design:
"On top of the warmest of welcomes, great vibes and absolute generosity exhibited by Robert and the entire tribe at Tattooed Mom, the year that I've been acquainted with the people and establishment has been amazingly positive as well as realizing that people throughout my own life, also share a positive and lasting connection with TMoms. So I'm honored to be included in the celebration of their anniversary."
The Merde Illegal x TMoms 20th Anniversary tee shirt will be released on September 1st. Available in metallic silver on a black tee in a full range of sizes. Limited edition run, so don't sleep!
We're excited to share more of these special designs with you over the next 12 months. Stay tuned for details on the next 20th Anniversary Artist Edition tee shirt.