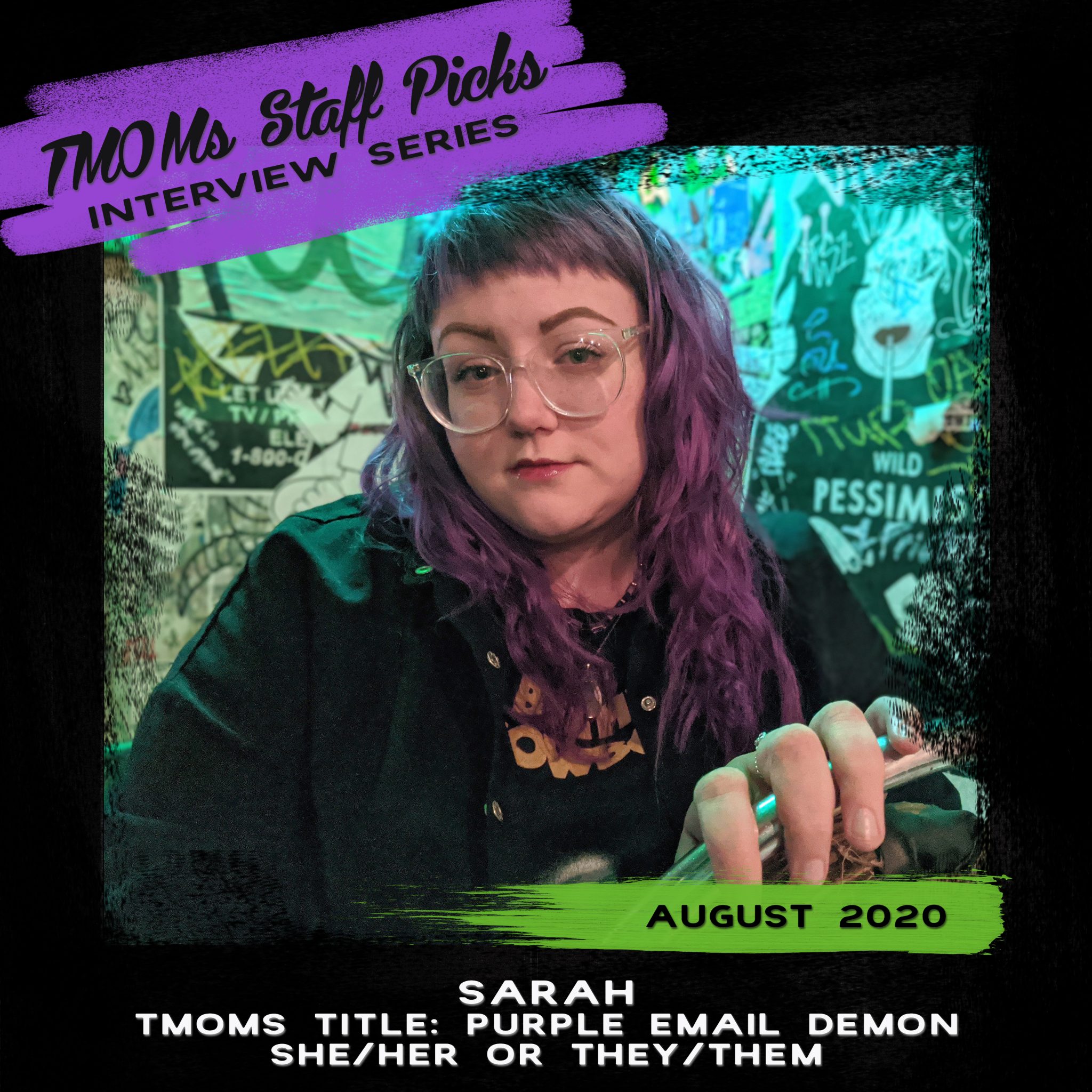 We're back with another TMOMs Staff Picks Interview! Get to know the TMOMs crew with weird & wacky, rapid & random questions—featuring a new staff member every month!
***
Name: Sarah
TMOMs Title: Purple Email Demon
Pronouns: She/her or They/them
***
Q: If you could only use one condiment for the rest of your life, what would you pick?
A: HOT SAUCE. Specifically El Yucateco's Chile Habanero or Frank's.
Q: Favorite childhood TV show?
A: Buffy the Vampire Slayer.
Q: Big dogs or small dogs?
A: All dogs are good & perfect.
Q: What's the last book you read?
A: I'm currently reading Freedom is a Constant Struggle by Angela Davis, and I just re-read The Penelopiad by Margaret Atwood.
Q: What is your least favorite beverage?
A: Uh, the worst thing I can think of is a ranch margarita.
***
Portrait by Elijah Snyder-Vidmar. Keep up with this new series on the Tattooed Mom blog.