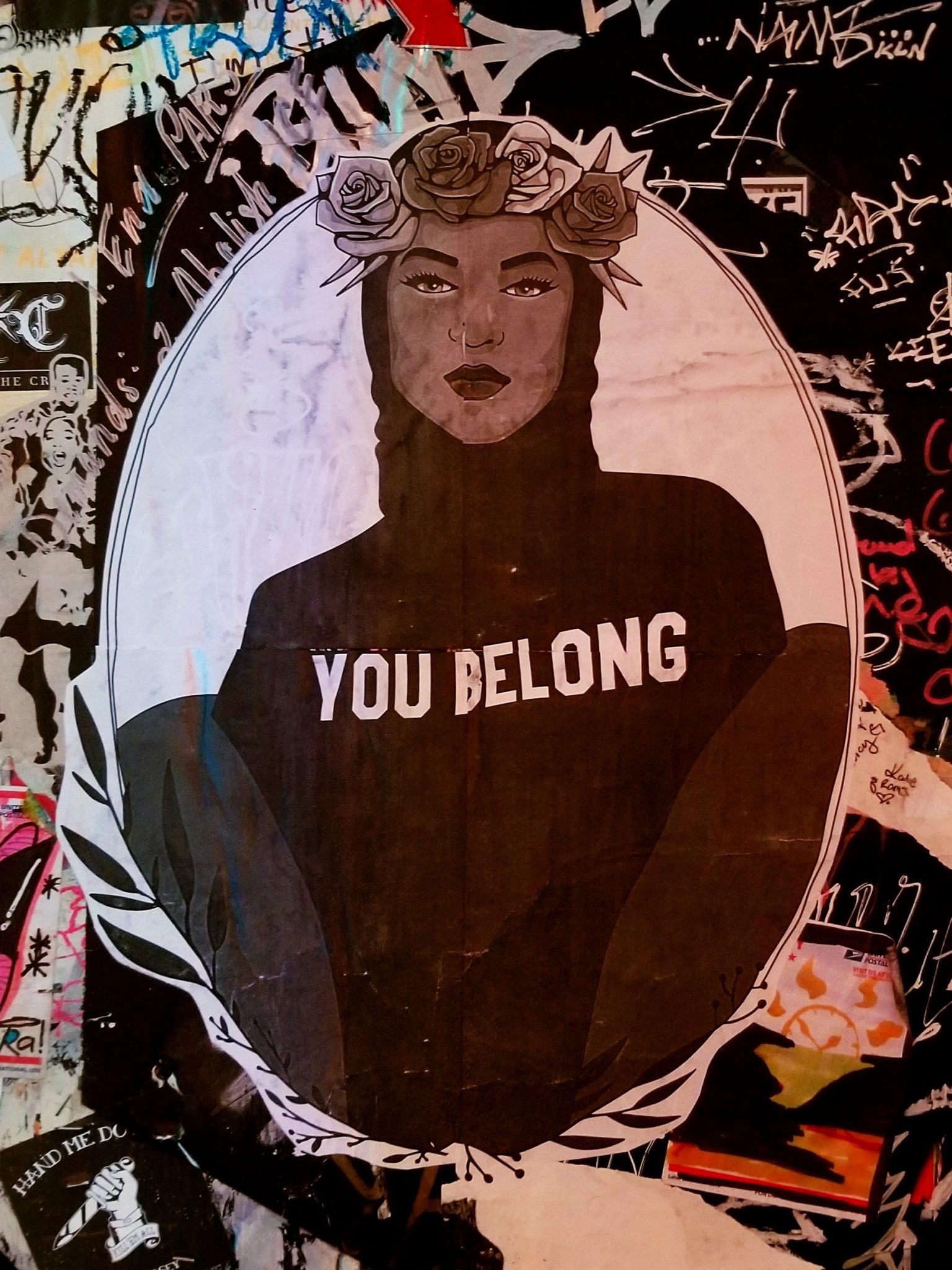 It is not enough to oppose racism by simply being "not racist." We must be actively anti-racist.
We must educate ourselves on the tools of white supremacy and systemic racism so we can dismantle all oppressive structures. We must acknowledge our implicit and explicit biases, as well as our privileges, so we can hold space for others and our interconnected struggles. We must commit to constant and ongoing anti-racism, including centering the voices of Black people and non-Black people of color, unlearning dangerous behaviors, and redistributing wealth and/or participating in mutual aid. 
The following post contains various resources for those looking to donate, support, educate, and participate in active anti-racism, as well as ways to support our local Black, AAPI, Latinx, and SWANA communities.
DONATE, SUPPORT, LEARN:
MUTUAL AID
BLACK-OWNED BUSINESSES
For a more comprehensive directory of Black-owned businesses in Philly, check out AfroPhilly. For more Black-owned businesses in the South Street Headhouse District, visit this post.
A LIST OF EDUCATIONAL RESOURCES:
BOOKS
Hanif Abdurraqib – They Can't Kill Us Until They Kill Us
Michelle Alexander – The New Jim Crow
James Baldwin – The Fire Next Time
James Baldwin – Giovanni's Room
Charlene Carruthers – Unapologetic: A Black, Queer, and Feminist Mandate for Radical Movements
Angela Davis – Freedom Is A Constant Struggle
Angela Davis – Women, Race, & Class
Reni Eddo-Lodge – Why I'm No Longer Talking To White People About Race
Frantz Fanon – Black Skin, White Masks
Frantz Fanon – The Wretched of the Earth
Roxane Gay – Bad Feminist
Laura E. Gómez – Inventing Latinos: A New Story of American Racism
bell hooks – Feminism Is For Everybody: Passionate Politics
Sarah Jaffe – Work Won't Love You Back: How Devotion to Our Jobs Keeps Us Exploited, Exhausted, and Alone
Mikki Kendall – Hood Feminism
Ibram X. Kendi & Jason Reynolds – Stamped
Ibram X. Kendi – How to Be an Antiracist
Rshid Khalidi – The Hundred Years' War on Palestine: A History of Settler-Colonial Conquest and Resistance, 1917-2017
Leah Lakshmi Piepzna-Samarasinha – Care Work: Dreaming Disability Justice
Erika Lee – The Making of Asian America: A History
Audre Lorde – Sister Outsider
Audre Lorde – The Master's Tools Will Never Dismantle the Master's House
Audre Lorde – Your Silence Will Not Protect You
Wesley Lowery – They Can't Kill Us All
Martin Luther King, Jr. – Where Do We Go From Here: Chaos or Community?
Jasmine Mans – Black Girl, Call Home
Martina McGowan – i am the rage: a black poetry collection
Toni Morrison – The Bluest Eye
Kliph Nesteroff – We Had a Little Real Estate Problem: The Unheralded Story of Native Americans and Comedy
Ijeoma Oluo – So You Want To Talk About Race
Mark Oshiro – Anger Is a Gift
Cathy Park Hong – Minor Feelings
Morgan Parker – There Are More Beautiful Things Than Beyonce
Devon Prize – Laziness Does Not Exist
Claudia Rankine – Citizen: An American Lyric
Ann Russo – Feminist Accountability: Disrupting Violence and Transforming Power
Layla F. Saad – Me and White Supremacy
Assata Shakur – Assata: An Autobiography
Danez Smith – Don't Call Us Dead
Dean Spade – Mutual Aid: Building Solidarity in This Crisis
Sabrina Strings – Fearing the Black Body: The Racial Origins of Fat Phobia
Jackie Sumiel & Herman Wallace – The House That Herman Built
Keeanga-Yamahtta Taylor – Race for Profit: How Banks and the Real Estate Industry Undermined Black Homeownership
David Treuer – The Heartbeat of Wounded Knee: Native America from 1890 to the Present
Alex S. Vitale – The End of Policing
Jackie Wang – Carceral Capitalism
Monica M. White – Freedom Farmers: Agricultural Resistance and the Black Freedom Movement
Hannah Whitman – Food Sovereignty: Reconnecting Food, Nature and Community
Malcolm X, Alex Haley – The Autobiography of Malcolm X
Howard Zehr – The Little Book of Restorative Justice
Howard Zinn – A People's History of the United States
A Collection of Essays – Who Do You Serve, Who Do You Protect? Police Violence and Resistance in the United States
A Collection of Essays – The Revolution Will Not Be Funded: Beyond the Non-Profit Industrial Complex
A Collection of Essays – Asian American Feminism & Women of Color Politics (Decolonizing Feminisms: Antiracist and Transnational Praxis series)
ARTICLES & STORIES
VIDEOS
DOCUMENTARIES, MOVIES, TV
12 Years A Slave  (2013)
13th (Netflix)
American Son (Netflix)
The Black Panthers: Vanguard of the Revolution (PBS)
The Death and Life of Marsha P. Johnson (Netflix)
Dope (Netflix)
Dear White People (Netflix)
Horror Noire (Shutter)
King In The Wilderness (HBO)
Sorry To Bother You (Hulu)
See You Yesterday (Netflix)
Selma (2014)
The Hate U Give (Hulu)
What Happened Miss Simone? (Netflix)
When They See Us (Netflix)
Woke (Hulu)
Artwork by Marisa.VR.