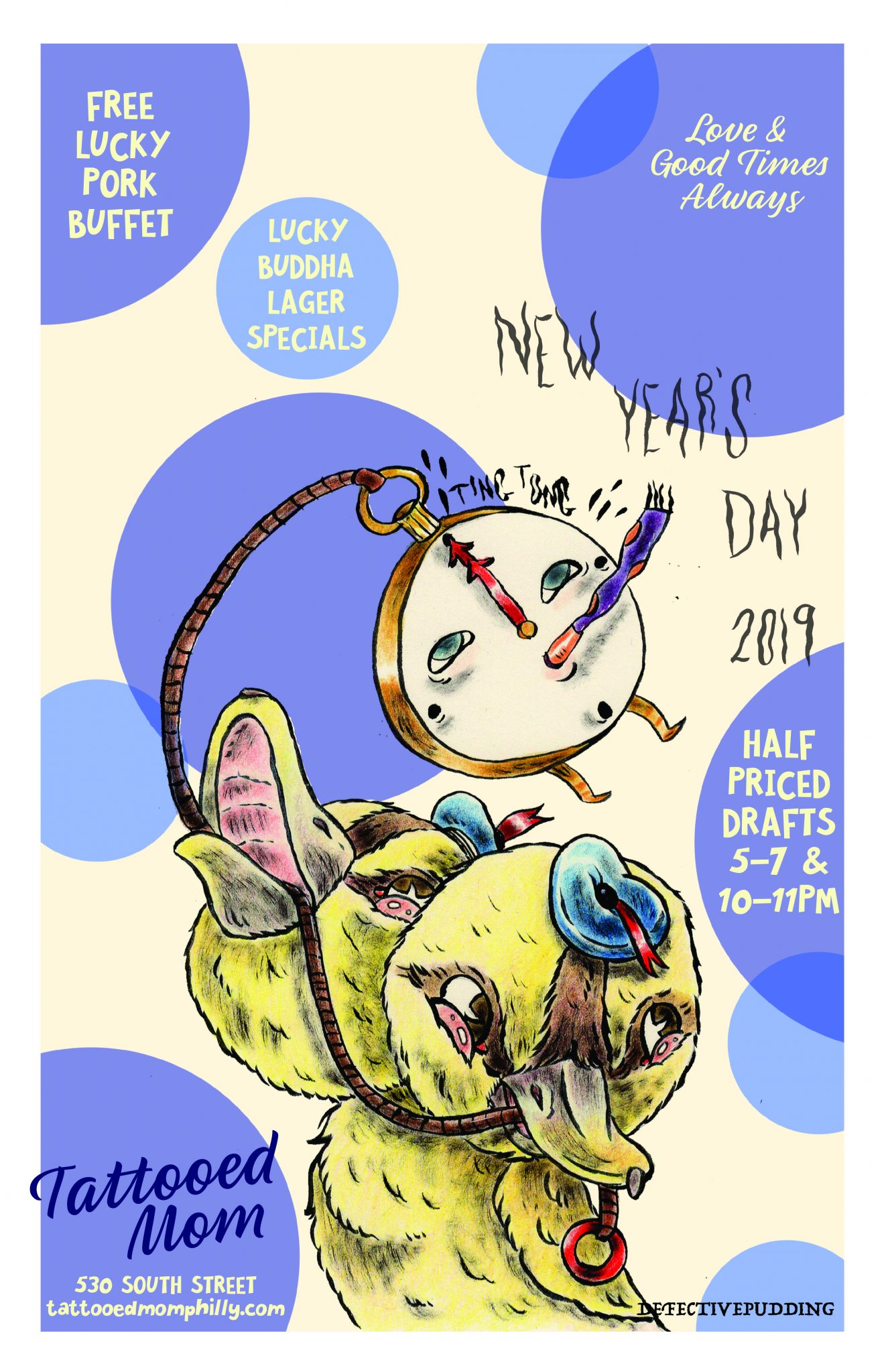 Everyone knows real Philadelphians have more New Year's fun on January 1st!
We'll be welcoming in the first day of 2019 with a FREE buffet & drink specials,
PLUS a limited edition postcard & poster art by Defective Pudding!
So sleep in late, stay in your pjs, & join us for a New Year's Day celebration not to be missed!
FREE lucky pork buffet!
Lucky Buddha lager specials!
Midnight Rose cocktail, specially crafted for 2019!
Brunch Menu available noon – 4:30pm,
& half priced drafts 5-7pm & 10-11pm!
FREE FUN to celebrate the FIRST DAY of the NEW YEAR!
♥︎♥︎ love & good times always ♥︎♥︎