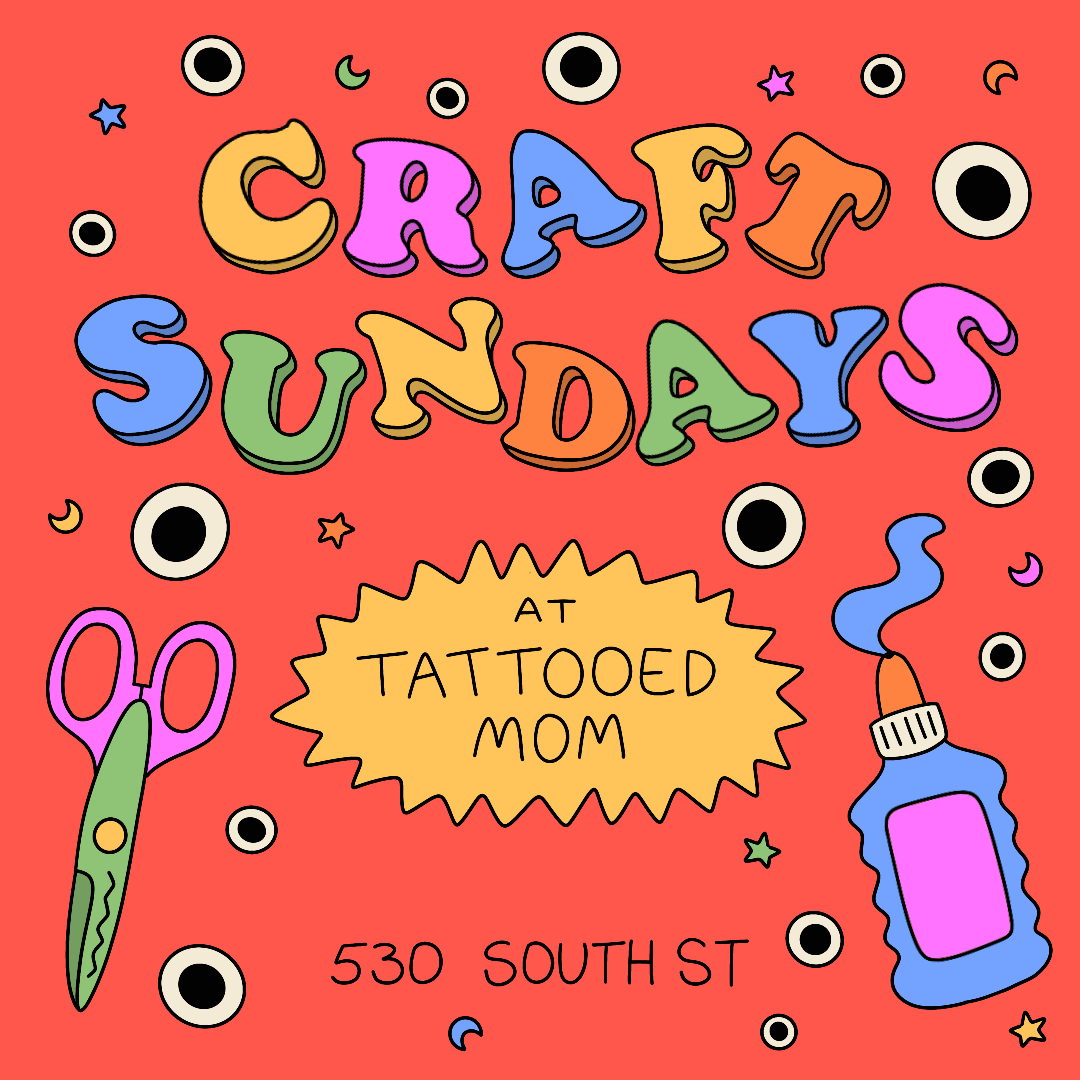 WHAT: FREE arts & FREE crafts
WHEN: Every Sunday at Tattooed Mom, All Day Long

***
Craft Sundays are BACK
at Tattooed Mom!
***

The Weird! The Wacky! The Wonderful!
That's right: FREE Craft Sundays are BACK at Tattooed Mom THIS Sunday and EVERY Sunday!


BYO glitter and glue sticks—JK! We have all of that and more! Crayons, markers, and colored pencils! Oh my! Construction paper! Pom poms! Googly eyes! Those little fuzzy bendy sticks! Everything your artsy heart desires!


For big kids, little kids, your inner child, your outer child, crafty families, crafty friends, solo crafters, duo crafters, and everyone inbetween! 💙👀🖍💫
***
Artwork by @blancorabbit_!
***


Tattooed Mom will be serving tasty eats and ice cold drinks all evening.
Upstairs dining, bar access, and event entry is 21+ w/ valid ID.