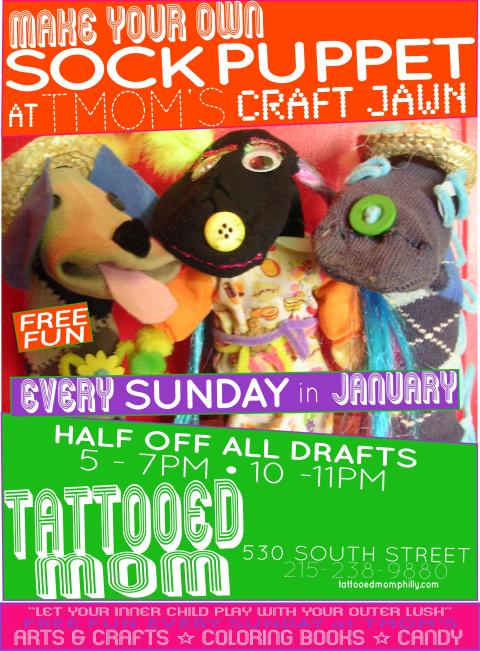 Socks. They keep your feet warm during these cold winter months. We honor the accessory that make your tootsies feel and look good during the month of January by transforming the lowly sock into crazy customized sock puppet critters.
Dress up your sock puppet creation with buttons, eyes, hair & tons of bling from TMoms world famous Sunday arts & craft table.
Free fun EVERY Sunday in January!
Brunch menu and cocktails available Noon-4:30
Half off drafts 5-7pm & 10-11pm