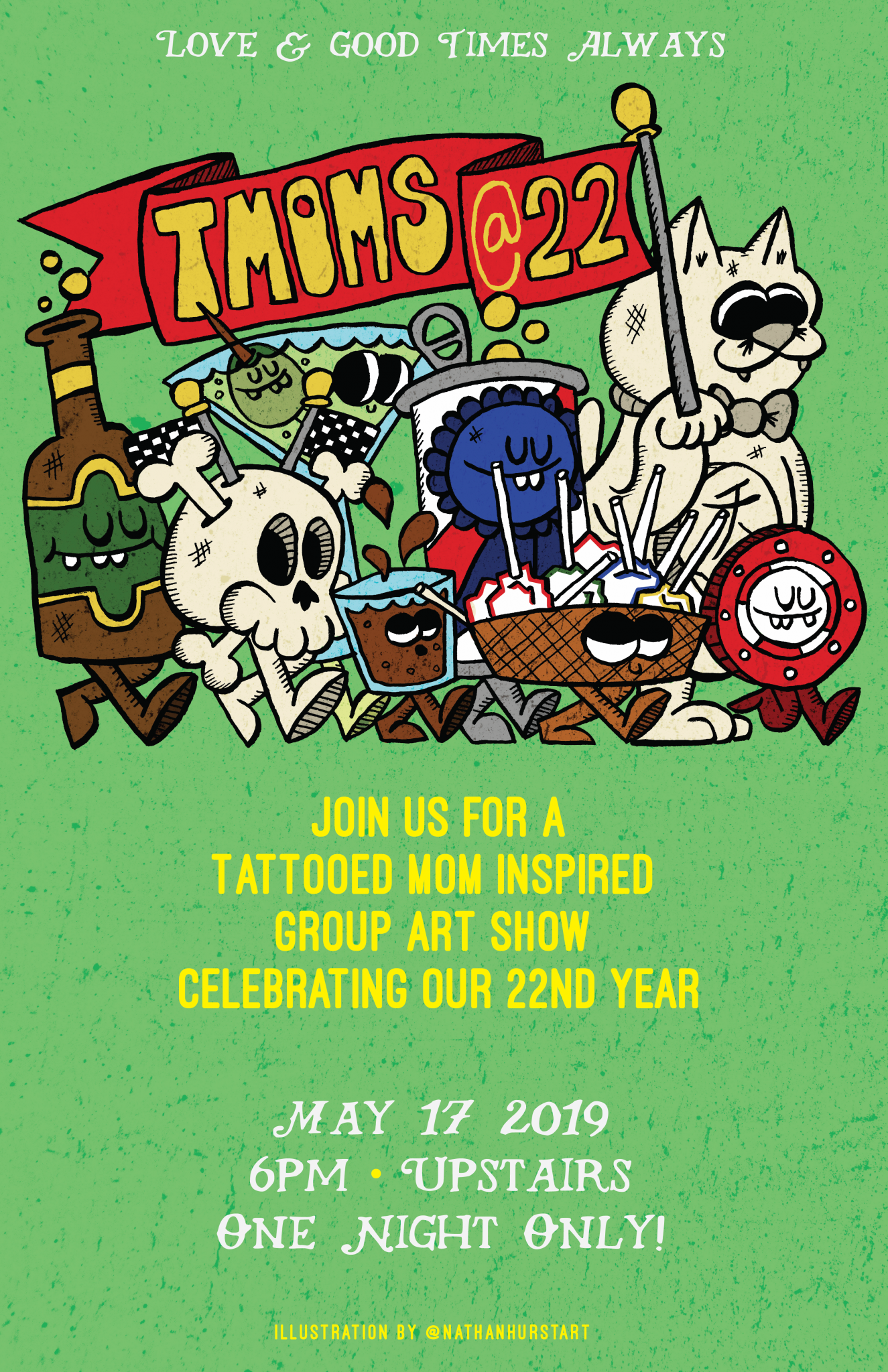 It's Tattooed Mom's 22nd birthday! To celebrate, we're throwing a one-night-only party & open call art show featuring TMOMs-themed & TMOMs-inspired art!
Hundreds of artists from around the world visit Tattooed Moms every year to put their work on our walls & to see the art of others that have recently passed through. This event is a celebration of the uncurated & uninhibited community behind Tattooed Mom, featuring art of all forms, including photography, painting, drawing, sculpture, and multimedia pieces (all relating to Tattooed Mom)!
FREE // UPSTAIRS // 21+
Artists include:
Nate Hurst
Kelly Campanile
Symone Salib
BLUR
Jodi Bosin
Jim McHugh
musclespasm
artscamuffa
Becca Dent Hanagan
whodoyouthink215
anonimusdread
& MORE!
Enjoy this event with our full food & drink menu,
plus half price drafts from 5-7pm & 10-11pm!