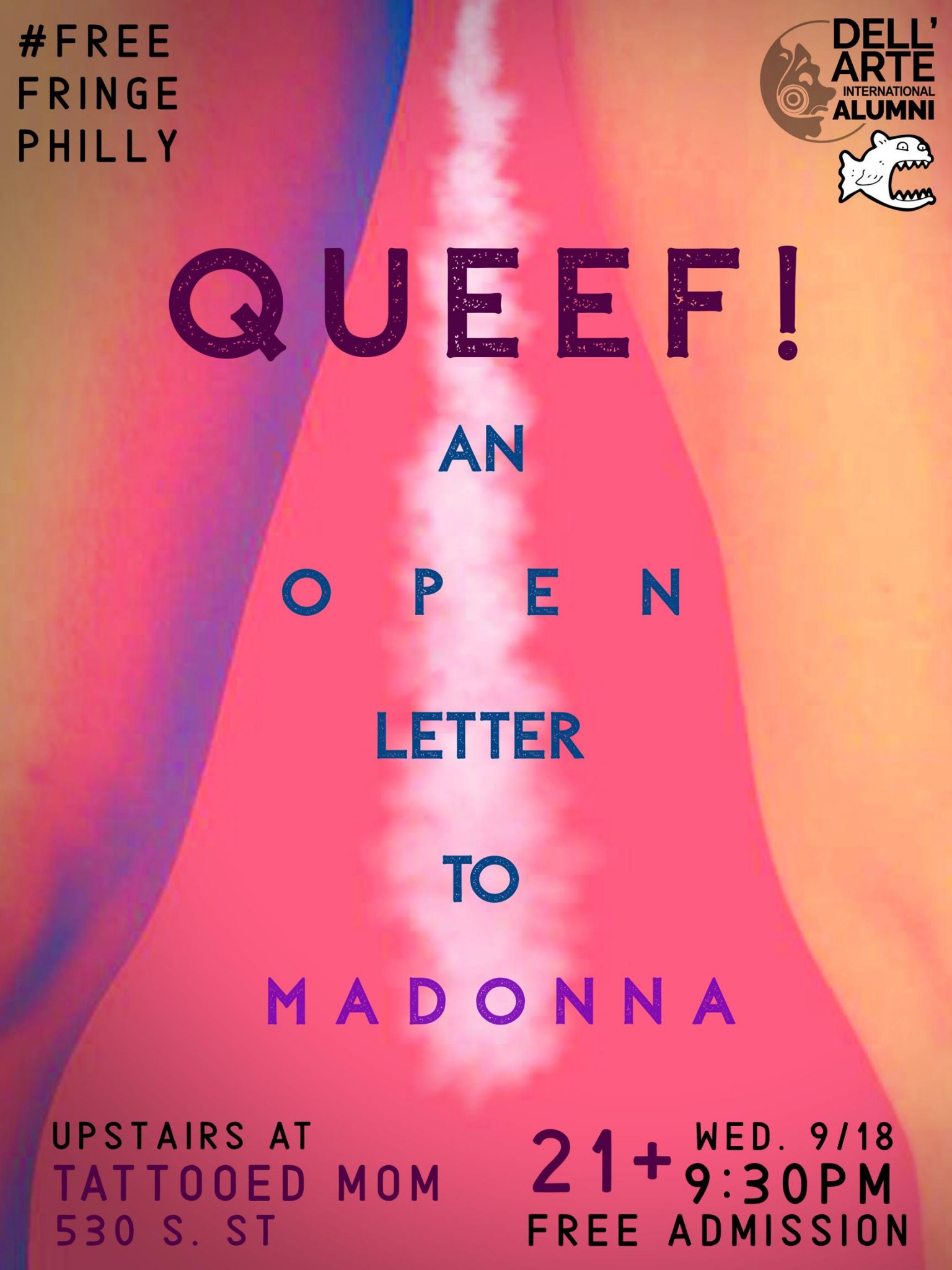 Performer Fay Florence-Steddum is bringing Queef! An O P E N Letter to Madonna to Tattooed Mom as part of Free Fringe Philly!
9:30pm Show // FREE // 21+
At the threshold of the apocalypse, an aberration appears! She is bold, boisterous and impelled by the witness of her glory, Madonna. Call her a Goddess? Call her a Queen? Call her Mama, if you dare! With fullness, she arrives, gooch first, to shed skid marks, free asses and spread the good pubes to all Americans: the time has come to release our inners and QUEEF in the face of despair!
Join us Wednesday, September 18, 9:30PM at Tattooed Mom (21+) for the first showing of this new participatory ritual in development! Created by Chicago Theatre Artist, Fay Florence-Steddum.
Enjoy this event with our Burger Wednesday specials:
$4 Mom's Beef Burgers & Mom's Vegan Burgers
$2 Narragansett Lager Tall Boys
a special Burger of the Month
& half price drafts 5-7pm and 10-11pm
Join the Facebook Event and invite all your pals!