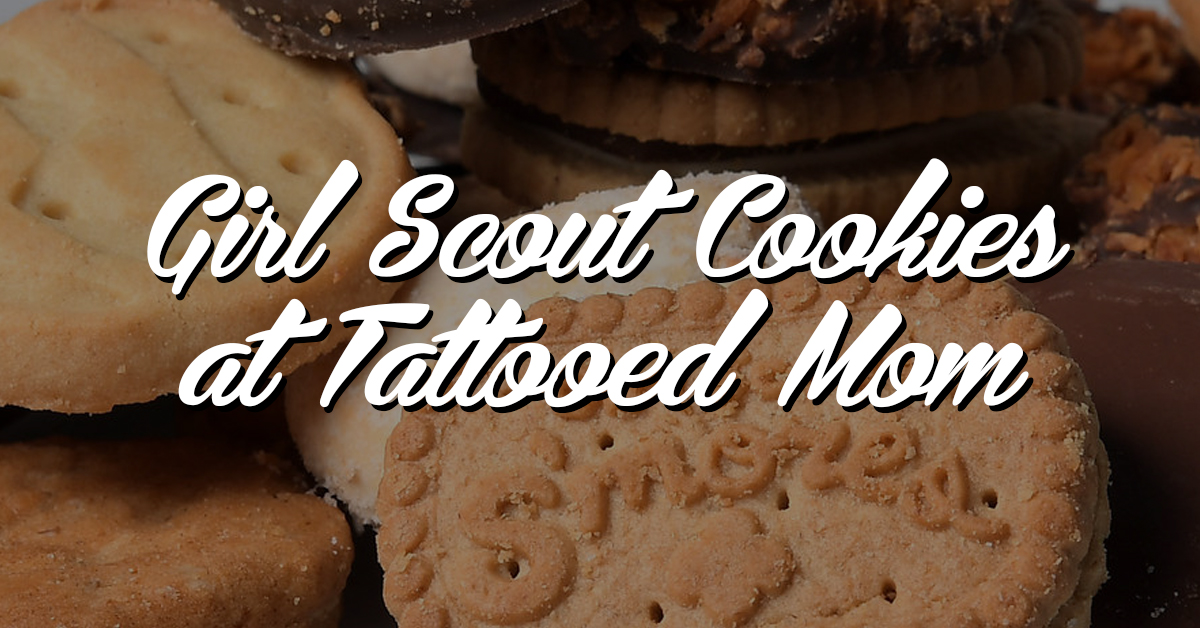 It's Girl Scout Cookie season once again, and Tattooed Mom is your one-stop-shop for love, good times, and delicious COOKIES! Stop by our downstairs dining room on the following dates & stock up on your favorite Girl Scout cookies, including VEGAN options, from a local South Philly Girl Scout troop!
***
✿ Sunday, January 27th, 1-4pm ✿
✿ Sunday, February 3rd, 1-4pm ✿
✿ Sunday, February 10th, 1-4pm ✿
***
When you buy Girl Scout Cookies, you power amazing adventures and life-changing opportunities for girls year-round—from trips to our nation's capital, to community projects, to summer camp, to charitable donations. The more cookies you buy, the more you help every G.I.R.L. (Go-getter, Innovator, Risk-taker, Leader) ™  build entrepreneurial skills and take the lead, both now and in the future. And girls gain these skills from interacting directly with you, the cookie customer! It's about the experience of running her very own cookie sale, working with others, and building a lifetime of confidence as she learns five skills (goal setting, decision making, money management, people skills, and business ethics) essential to leadership, success, and life.
***
Enjoy FREE Sunday Arts & Crafts while you're here, and dig into our delicious menus, full of brunch goodies, snacks, sandwiches, cocktails, and beer!