Events
Events List Navigation
April 2018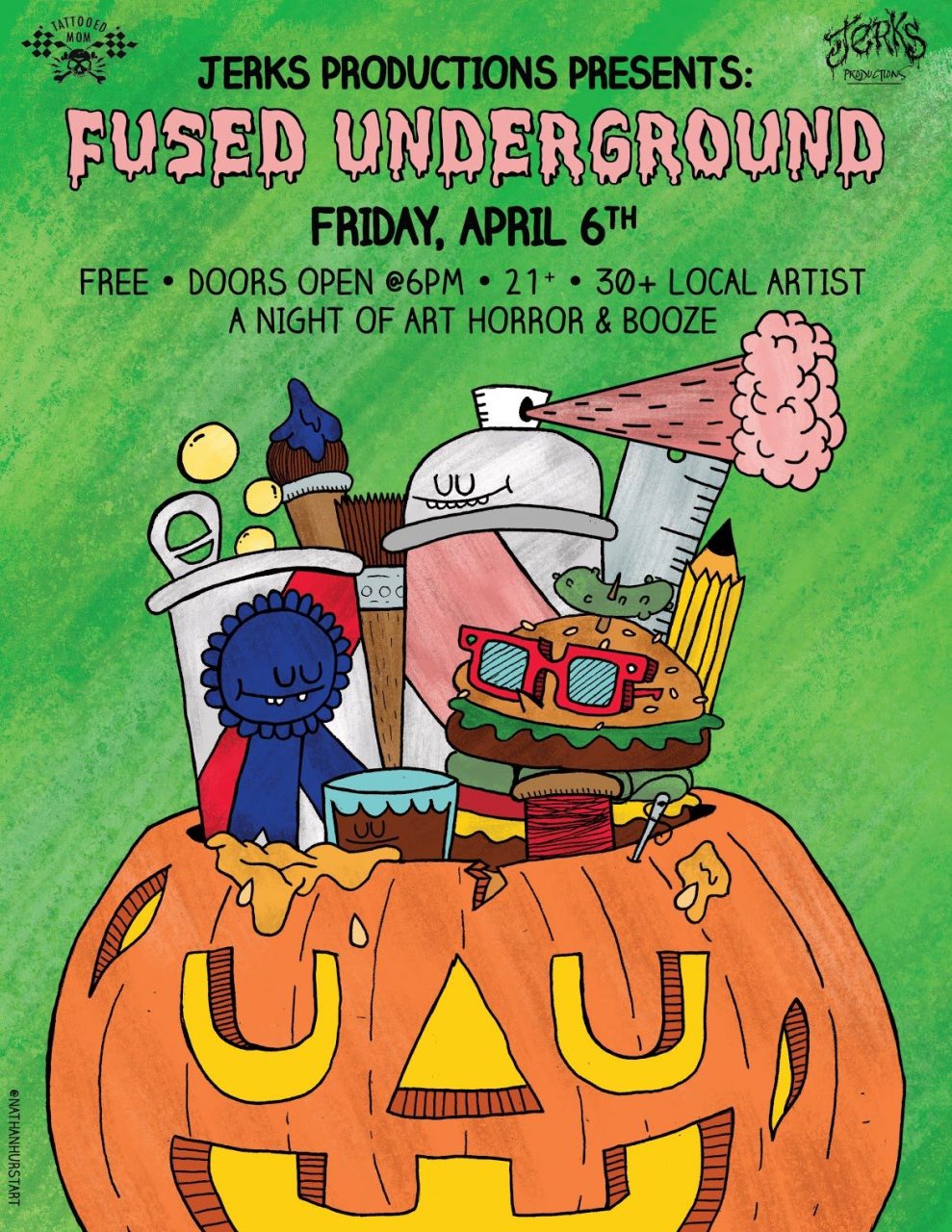 JERKS Productions brings you FUSED UNDERGROUND! Join us for a night of ART, HORROR & BOOZE as we celebrate First Friday and showcase some of Philadelphia (and surrounding area)'s best local underground artists!
Artists:
Shayna Feinstein
Frank Percy
Nate Hurst
Glitter Ghost
Amanda Thomas
Lauren Schwind
Qori Moorehaul
Devon Dadoly
Catherine Rahman
No Face Studios
Kevin Diaz
The Sleepy Hahas
Tara Tayan
Catatonik Designer Accessories
Ideate
A Fairy Soloist Illustrations
Jenna Polascak
Katie Stahl
Martha Wirkijowski
Stephanie Czapla
FossilsMoon
Jacquie O' Photography
Raina Rainbow Art
Jeremy Petrachonis
Eirdis Ragnarsdottir
Jessica Gennarelli
Anthony Pepe
GiGiBunni
FREE Admission!
Half off drafts 5-7 & 10-11pm
Find out more »
June 2018
August 2018
October 2018
November 2018
December 2018
January 2019
February 2019
April 2019
May 2019
Looking to book an event at Mom's?