Events
Events List Navigation
May 2019
June 2019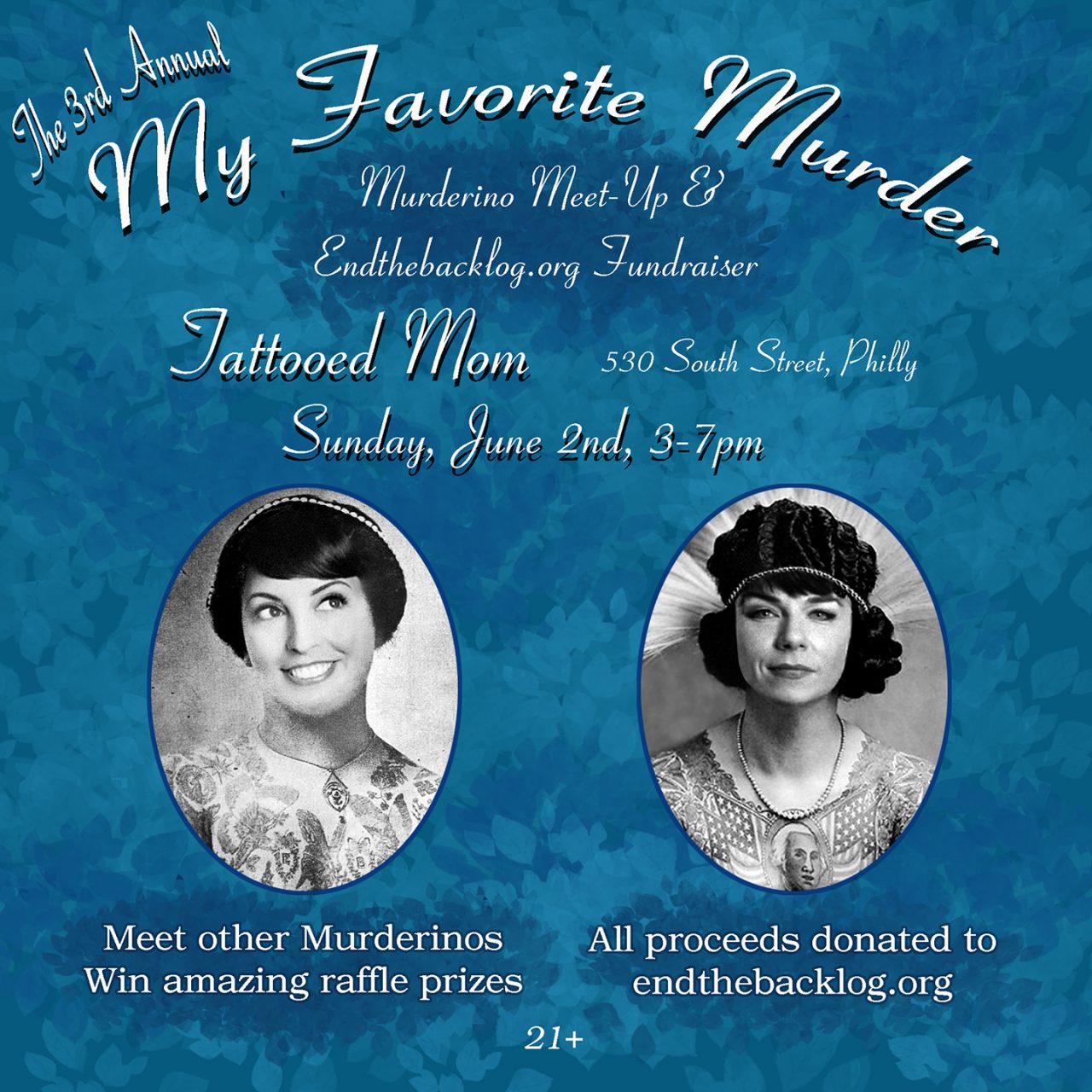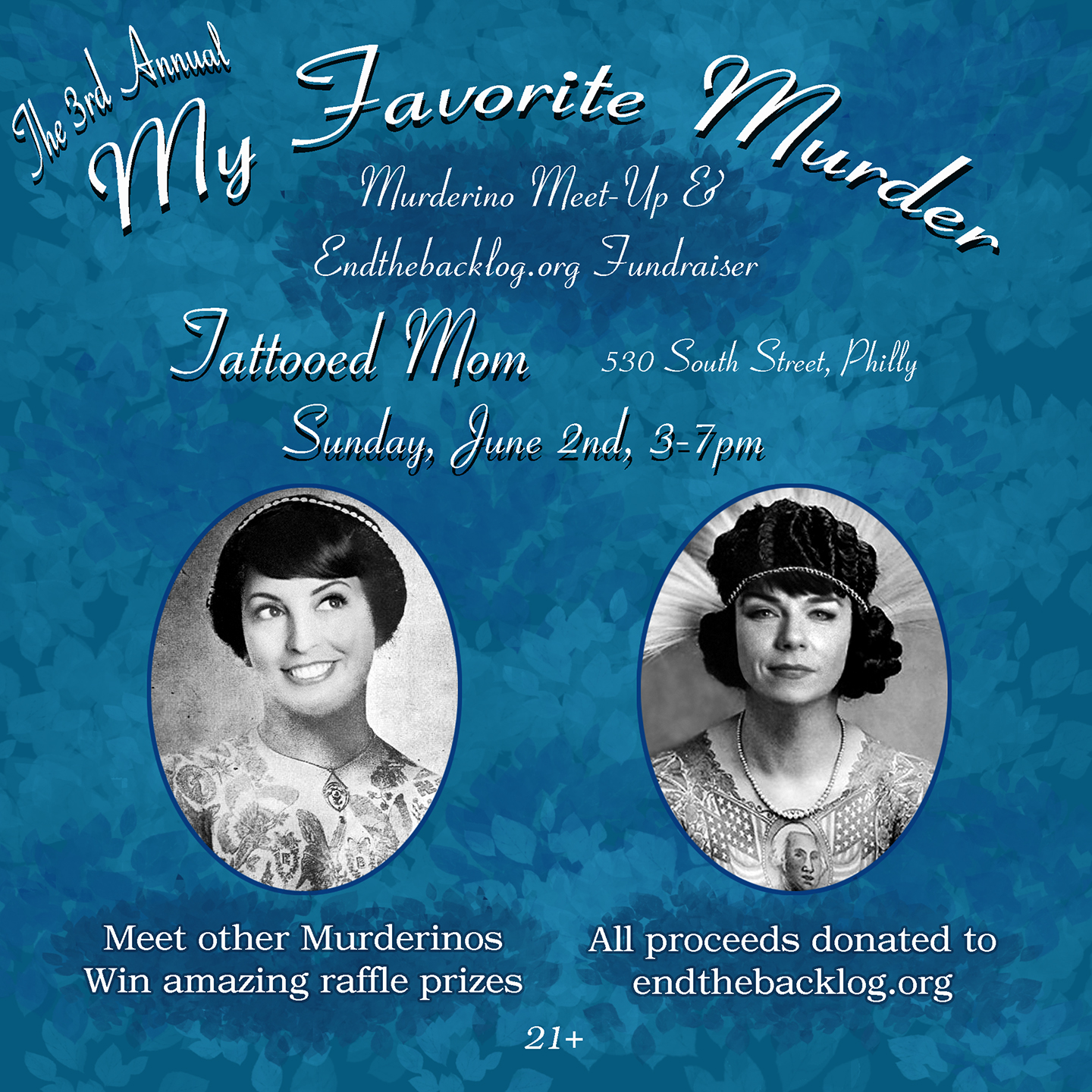 This is an event for fans of true crime, comedy, Steven, and two women talking for an hour staright! If these things sound interesting to you, we kindly & respectfully invite you to hang out, meet-up, & raise money for a good cause!
This annual fundraiser is a chance for fans of the My Favorite Murder podcast (also known as Murderinos) to meet-up, to exchange stories, to win fantastic raffle prizes, and to eat & drink their way through Tattooed Mom's delicious menu—all while raising money for End the Backlog!
End the Backlog is a national organization that aims to end injustice by eliminating the backlog of untested DNA and rape kits from sexual assault cases. Every year, countless kits sit untested & untouched in police stations and crime storage units. This foundation aims to help alleviate this epidemic, solve cold cases, and bring closure to sexual assault victims.
Bid on & win a plethora of raffle prizes from local businesses! 100% of the proceeds benefit End the Backlog! Grab the Georgia to your Karen and stop by! Let's do something rad together!
Raffle prizes include:
$105 Acupuncture off Broad gift card
$30 Long in the Tooth Records gift card
$25 Federal Donuts gift card
Eastern State Penitentiary, admission for six
Evil Genius Brewery, brewery tour for six
Sister Cities Food & Shop Tour, complete tour for two
Four tickets to any Good Good Comedy Show
A pair of tickets to any 1812 Productions show
A Murderino-inscribed copy of Guy Branum's memoir
Two 1990-1991 Mark Jackson basketball cards (with the Menendez Brothers in the background)
Five framed prints from artists Taylor Bryn Hultquist-Todd
Two original paintings Jayne Good
Forensics & Flowers: True Crime Club set, including keychain, enamel pin, & sticker
Self defense items from Never Get Murdered
Free first delivery of new-to-you clothes from And We Evolve
Upstairs, 3-7pm
FREE, 21+
Enjoy this event with tasty goodies from Tattooed Mom's full menu!
Join the Facebook Event, invite all your Murderino pals, and SSDGM!
Find out more »
Looking to book an event at Mom's?