Events
Events List Navigation
December 2022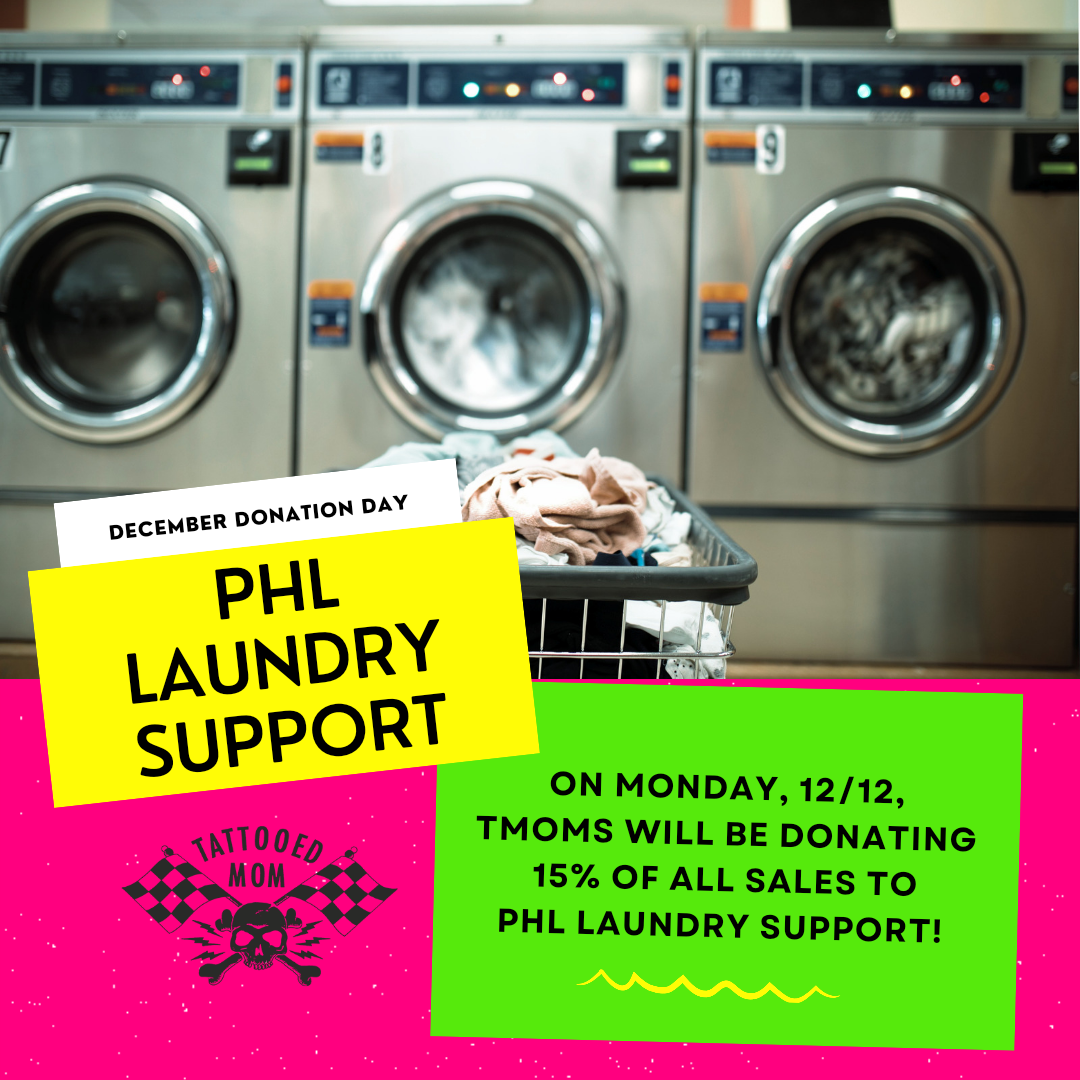 WHAT: TMoms Donation Day
WHEN: Monday, December 12, 2022
***
***
Community is everything! On Monday, December 12th, TMoms will be donating 15% of ALL SALES to PHL Laundry Support (including to-go & delivery)! We're honored to support this organization supporting the right to clean clothes for Philadelphians in need.
You can learn more about this organization below. Give them a follow, donate directly, and spread the word!
***
More about this organization:
PHL Laundry Support started in summer 2020 when the protest encampment, Camp JTD, was formed on the Benjamin Franklin Parkway. The goal was to supply clean laundry to residents of the encampment and the Covid Prevention Hotel. Since then, the laundry system has transformed to meet the demands of the Philadelphia community. We now pick up and drop off laundry from remote locations across the city for folks in need of full support or funds/supplies. With the continuous support of the community, we have been able to raise ~$7,000, do 1000+ loads of laundry, and provide supplies to folks in need
Follow PHL Laundry Support:
Website | Instagram | Donate on Paypal | Donate on Venmo
***
💞 LOVE & GOOD TIMES ALWAYS 💞
Find out more »
February 2023
Looking to book an event at Mom's?