Zine Time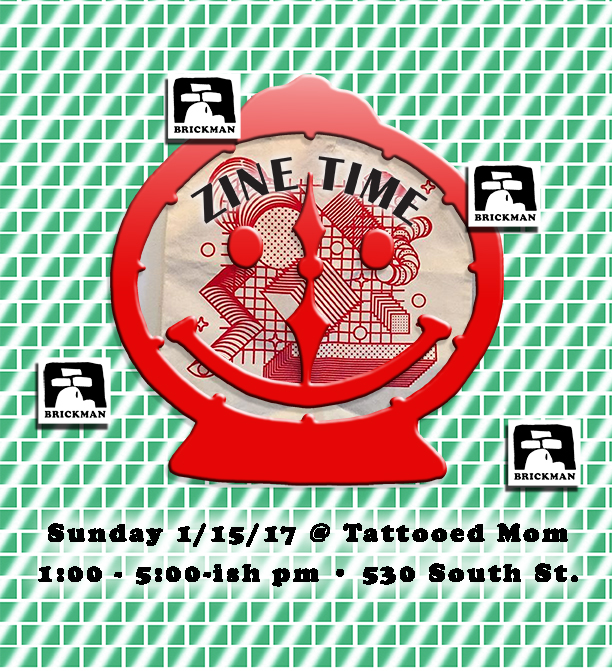 Voted Philadelphia Magazine's Best Zine Event at a Bar for 2016, ZINE TIME is back!!  Come browse tables filled with a self-published limited edition GOLDMINE of cool stuff by local Philadelphia artists!
High Tide Gallery
High Tide is an artist-run gallery and project space located in the Kensington neighborhood of Philadelphia. Through formal exhibitions, performances, workshops and experimental programming, High Tide seeks to maintain a critical dialogue between artists and our local and global communities.
Sometimes Publishing
A publication design company designing publications in Philadelphia 
Basic Edition
A quarterly art/design/literary publication based in Philadelphia.
Justine Kelley
A Philadelphia-based illustrator and print maker.
Brickman Publications
Philadelphia's premier small-press zine publisher specializing in random photocopied stuff.
Eric Kenney/Heavyslime
Print maker, illustrator, hell raiser. Eric Kenney will be releasing a retrospective of his self-generated "Dog Days" newspaper zines spanning five years. The retrospective will feature notations that reveal insight into his sketches, concepts, and beer drinking.