The Tipping Point, Vegan discussion with Vance Lehmkuhl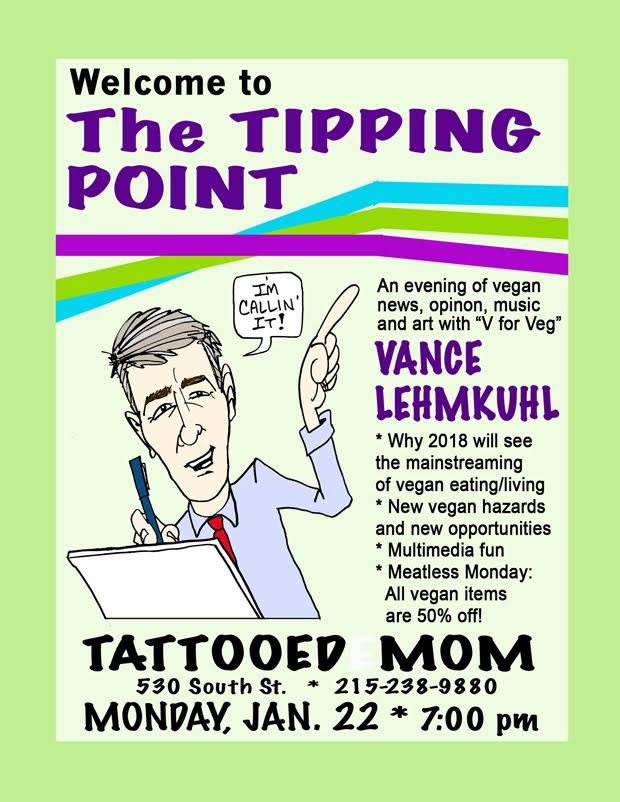 Starting the new year with a new vegan diet?  Curious about a vegan lifestyle? Been a vegan for ages and want to hear about some new ideas?  Not vegan at all but want to know what it's all about?? It's Veganuary!!!
Vance Lehmkuhl, Philly's own vegan columnist/cartoonist, has a multimedia presentation featuring song, video, cartooning and readings about living vegan. He'll discuss how more and more people are becoming vegan, the challenges and opportunities of the lifestyle, and how to enjoy eating vegan in Philly.
All of this on our Meatless Monday, when all the veggie & vegan items are half-price when you eat in house!
FREE Admission
Doors at 6, starts at 7pm
Half off drafts 5-7 & 10-11pm
Half off vegetarian & vegan menu items (no take out)