Vegan Drinks with a Twist!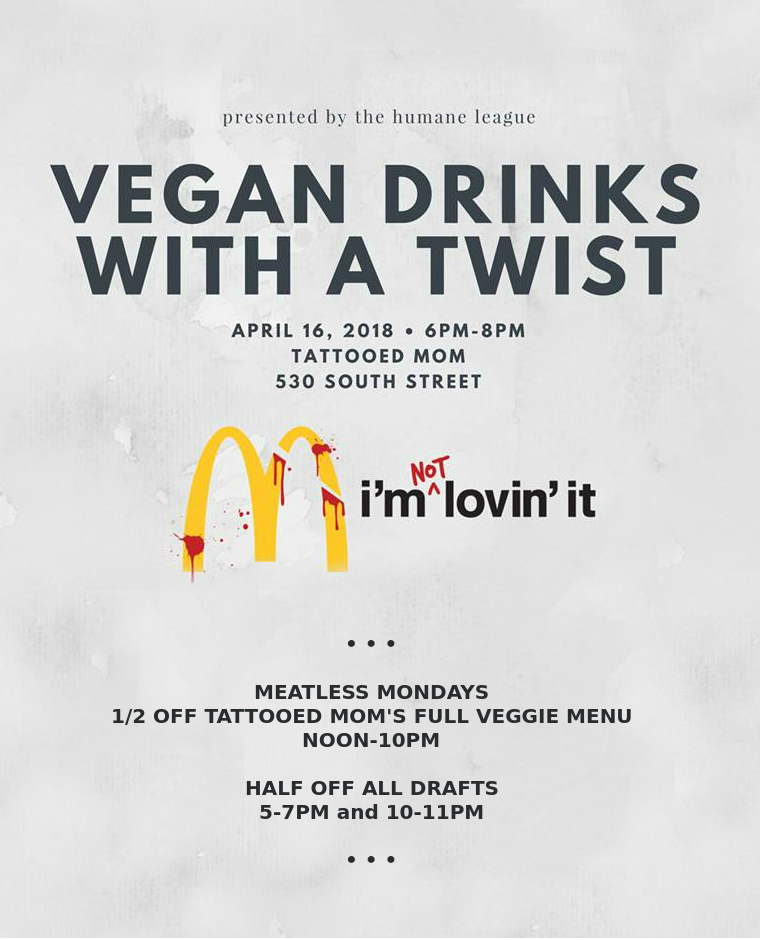 Vegan Drinks is back at Tattooed Mom this April! At this months event, we will be kicking off our campaign against McDonald's! Come learn all about how The Humane League will tackle it's biggest and most ambitious campaign yet!
This event is a great opportunity to let loose and meet others interested in helping animals! This is a fun, friendly, and inclusive event for vegetarians, vegans, and veg-curious folks!
Enjoy our Meatless Monday specials with 1/2 off our entire veggie menu noon-10pm, and half priced drafts 5-7pm and 10-11pm.
Join the Facebook Event and invite all your fellow veg friends!