The Mannequin Mystique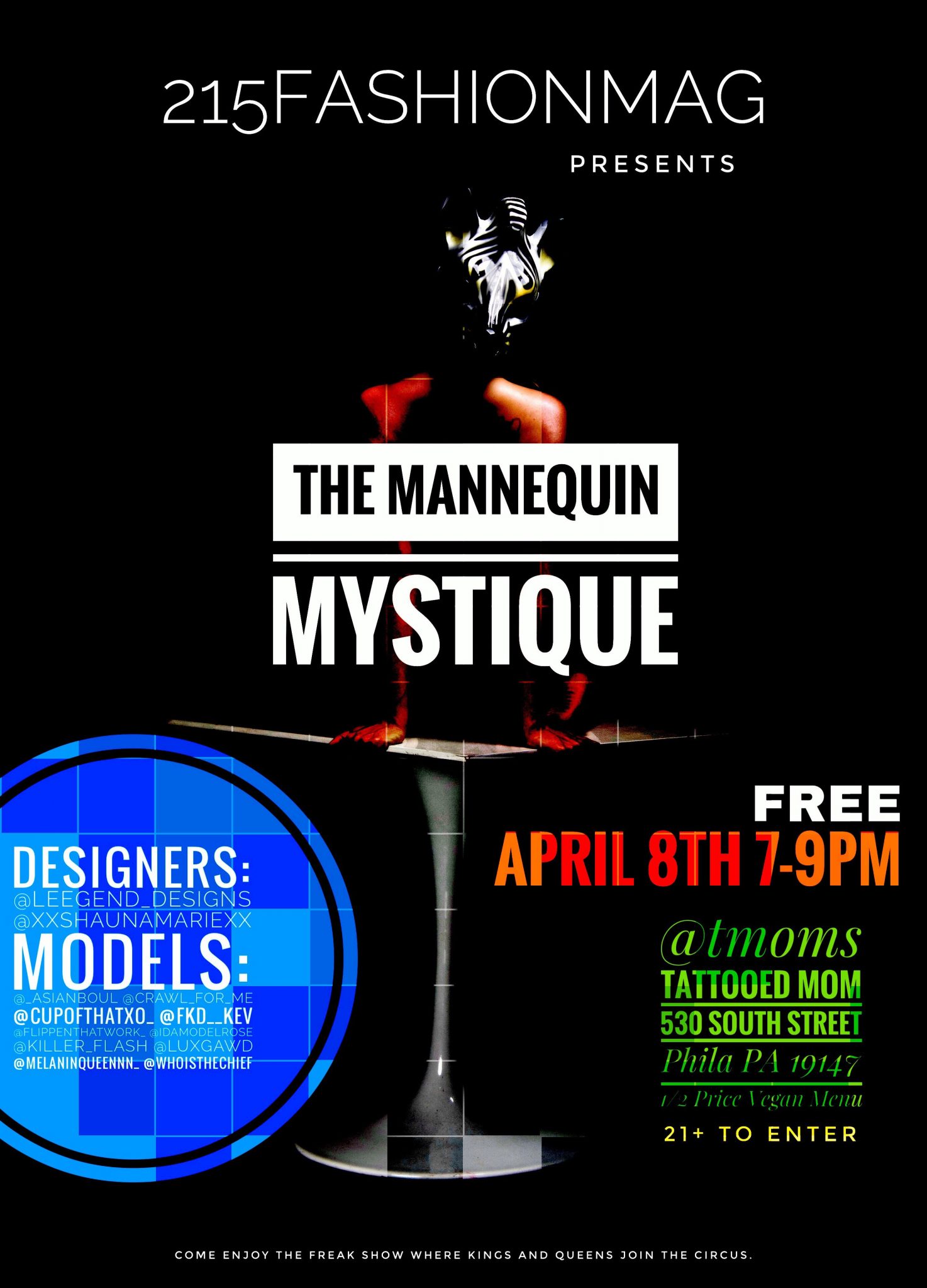 Join and engage with our freak show as Kings and Queens join the circus! 215fashionmag presents a live fashion presentation with cutting-edge local designers & models with raw underground talent. You will not want to miss this!
Fantastic, fabulous, and FREE! 21+!
Hosted by 215fashionmag, founder Zee, art director Nee, and King Breze!
Featuring designs from XXSHAURNAMARIEXX and LEE-GEND DESIGNS!
And models idamodelrose, killer_flash, melaninqueennn_, luxgawd, fkd__kev, Ty, Heru Shabazz, cupofthatxo_, Shantelle Flippen, & Younq.Jefe!
Enjoy this event with our Meatless Mondays specials:
1/2 off our full veggie menu noon-10pm
& half off all drafts 5-7pm and 10-11pm
Join the Facebook Event and invite all your pals!